We'll be reporting live from the UK later this week, at the Criteo Commerce Marketing Forum in London. Happening at the St. Pancras Renaissance Hotel in chic King's Cross on March 15, the event brings together top brands, retailers, and agency executives to discuss the current and future state of retail, to network and share, and to be inspired by top industry speakers and influencers.
Presentations and panels featuring experts on shopper psychology, big data, and omnichannel marketing are all on the agenda. Here's a sneak peek at who (and what) we're really looking forward to:
1. Ken Hughes
Gen Z and Millennial culture continues to disrupt. Compared to the generations that came before, the 20-40 year-old consumer of today has a different value system. They demand things that are instant, frictionless, and seamless. Knowing who they are and what they want at every point of the customer journey is critical, regardless of if the interaction is physical or digital.
A global thought leader on shopper psychology, consumer behavior, omnichannel and shopper marketing, Ken Hughes will speak about "The Golden Age of Retail" and "The Future Consumer".
2. Alexandra Wilkis Wilson
Wilson recently joined Allergan as the Senior Vice President of Consumer Strategy and Innovation, where she will lead the global pharmaceutical company into creating new sources of revenue by building businesses which target consumers in a revolutionary way never before seen in the pharma sector.
Having previously built three companies, including Gilt, Glamsquad and Fitz, that thrived on delivering value to underserved markets and consumers, Wilson will address what "Disruption from a Disruptor" means.
3. Piers Drake
Piers Drake is Head of eCommerce, OMD EMEA, joining in late 2017 to evolve OMD's eCommerce practice. A former client of OMD, he also founded a crowdsourcing startup a decade ago and has held senior Digital and eCommerce roles at Sony, Samsung and Western Digital.
With over 15 years of client-side experience integrating eCommerce and marketing teams, including launching Samsung's first ever eCommerce platform in 2012, Drake will cover "How Omnicom Thinks About the Convergence of Sales and Marketing".
4. Liz Ericson
Liz Ericson is a Partner with McKinsey's Digital McKinsey and Marketing & Sales Practice in London. An expert in consumer-facing digital topics with deep expertise in omnichannel, digital organization, mobile, digital marketing, and product management, she serves a broad range of consumer-facing clients facing holistic reinventions of their core businesses.
To shed light on how shoppers becoming evermore digital and consumer expectations continue to evolve, Ericson will share "McKinsey's State of Retail".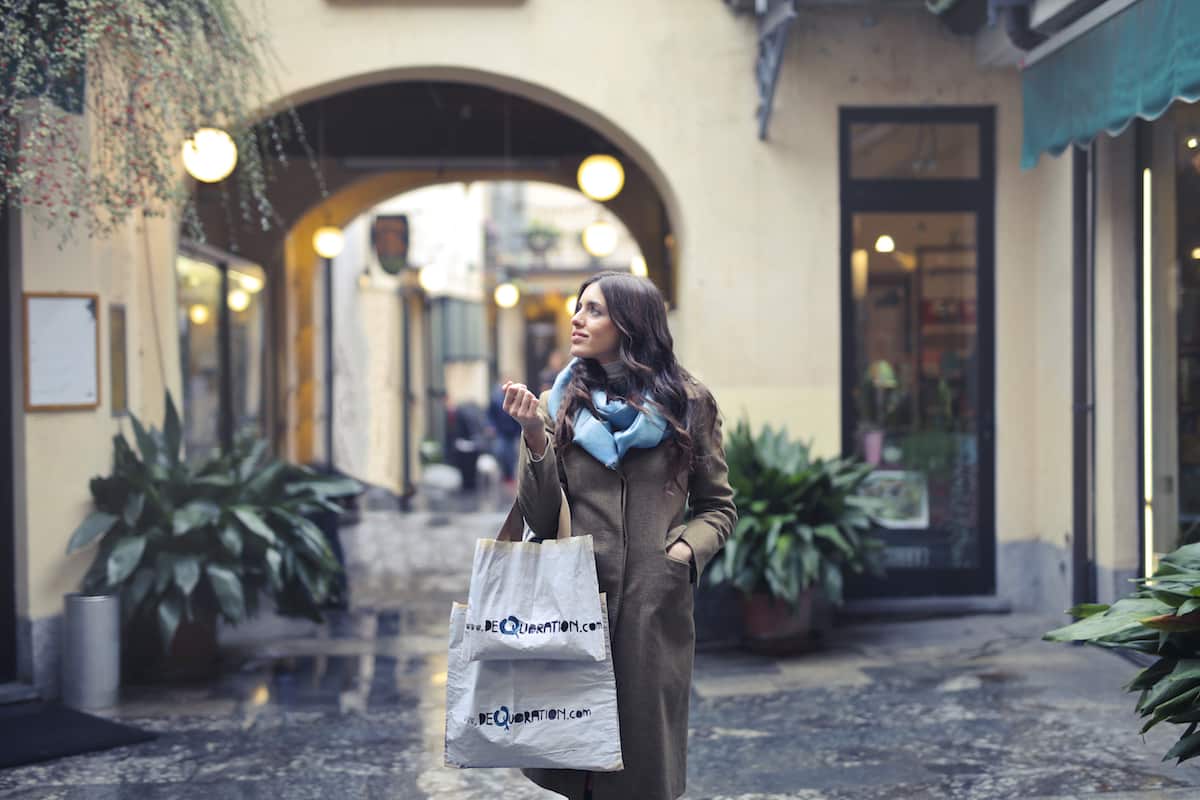 5. Phil Knight
Knight heads up the digital team at Shark Ninja for Europe, focusing on direct and pure player channels as well as online advertising. This new team has helped grow Shark Ninja to become the UK's fastest growing vacuum brand with Ninja, the #1 in Food Processors.
Currently VP of eCommerce EU for SharkNinja, Knight will walk through a case study that illustrates the successful convergence of sales and marketing.
6. Jason Hall & Julie Versayer
Hall is a Data Scientist at ZX Ventures where he leads the European E-retail Data Science and Analytics function. He leverages his expertise in machine learning, consumer analytics, and data mining to extract value from customer data. His primary focus is on ensuring a data driven approach to business decisions through democratizing data and delivering actionable insights to drive online growth for AB InBev's portfolio.
Versayer leads the pan-European marketing strategy for Zx Ventures, working across partners and countries, with the key objective to drive sales, brand salience, and ROI. Having joined Zx from Google, Versayer is a performance marketeer at heart. She's made it her mission to achieve transparency and a performance marketing understanding through shared data.
Together, Hall and Versayer will discuss "When Beer Meets Data", a topic that's sure to strike the right note just before the next thing we're looking forward to…
7. Cocktails at the St. Pancras
Hors d'oeuvres, drinks, and meaningful conversations after an afternoon of engaging presentations and panel sessions? Sounds perfect. Bonus: enjoying the impressive space and striking architecture throughout the St. Pancras Renaissance Hotel.
8. Dinner at German Gymnasium
Situated in the heart of vibrant King's Cross, and touted as one of the world's most beautiful restaurants, German Gymnasium is a  former gym turned into a modern, grand café and bar serving Mittel-European cuisine. We can't wait to sit down to a beautiful meal.
For live updates from the Criteo Commerce Marketing Forum, be sure to follow us on our social channels!