After spending the first twenty-two years of his life in Sweden, Andreas Boman explored life on both coasts of the United States before heading back to Europe to work in digital advertising. Now a Senior Account Strategist for Criteo Nordics, Andreas develops the overall and advertising strategy for Criteo's Large Customers in the region. This week, we chat with Andreas about his role and why Stockholm isn't perhaps the best place for skiing.
Let's start from the beginning, where are you from?
I was born in Stockholm, Sweden, and was raised just a couple of minutes north of the city center, which is considered the suburbs even though only it's 10 minutes away by car. I lived there for the first 20 years of my life until university. Living in only one place during my first 20 years made me quite keen on going to a new place. Not only to meet new people, but also to explore more. Since universities in Sweden are respectable (and free), I moved to southern Sweden where I attended Lund University to study Economics and Management.
What brought you to Criteo?
My career started when I moved to New York City after graduating to intern at a small venture capital firm doing market analysis. After the internship I wanted to see more of the U.S. and headed west to the sunshine state, California. More precisely, to San Diego. Then, when my visa wasn't extended, I went back to Sweden, to start a career and a "grown up" life in Stockholm.
Things usually do not end up how you plan them. After being home a short time, an old friend reached out asking if I wanted to join the digital/internet industry and start my first real job at Google as an online strategist. I accepted the invite for the application, and sometime after that I packed my bags and went to Dublin. I played a lot of golf, (and worked, of course). A little after two years in Dublin, Criteo reached out to me to join the Large Customer Sales team back home in Sweden as an Account Strategist.
How has your role changed since you started?
When I joined as Account Strategist, the role was much more consultative and focused on supportive functions and not as much on long-term planning. After a Go-To Market Strategy was implemented, the focus really became about becoming true partners with clients and delivering a long term strategy.
Since becoming a Senior Account Strategist, my role has become more involved with implementing structure and strategies for both partners and within the team.
What is something people wouldn't expect to know about the way Nordic countries do business?
The first business lunch or dinner must have fermented herring or some kind of Nordic style fish. Just kidding. In all seriousness, the way of doing business isn't too different from how it's done elsewhere. Culturally, I would say Nordic people are more hesitant to "put a thorn in anyone's side," and tend to keep opinions to themselves. It is crucial to ask the right questions if you'd like to get any information out into the room.
How does Criteo build a strong culture?
Criteo encourages us to take chances even if you fail, and that encourages us to not be hesitant or scared of trying something new. The company and its people are always trying new things, new technologies, new ways of interpreting and to develop in an entrepreneurial way.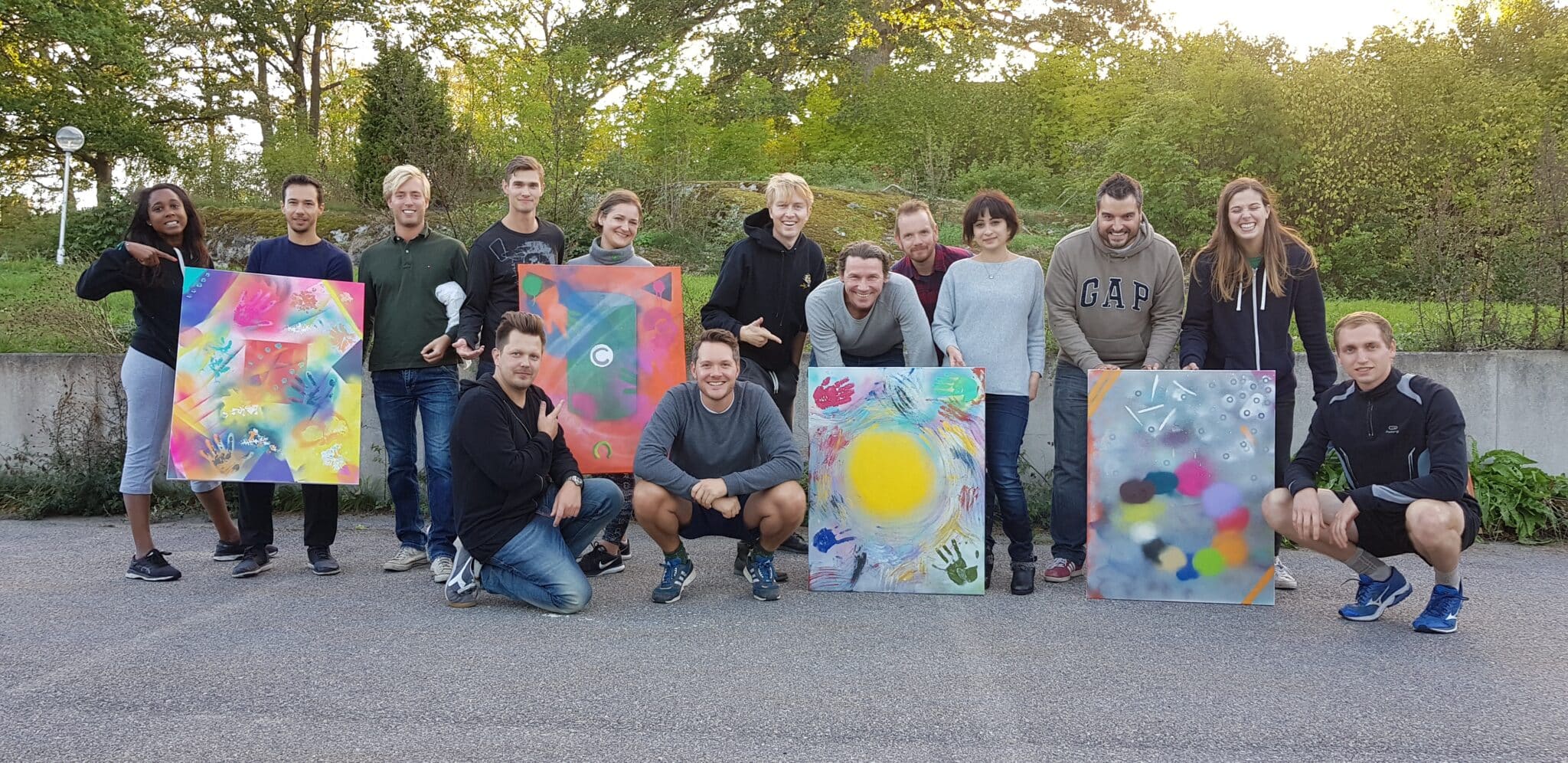 For the Nordics specifically, since there aren't that many of us here, you have to put on a few different hats and therefore need to be bold. Trying new things to develop. Also, since not being that many, we have a great bunch of individuals who all share a part of themselves in a very personal way. We're also active with group activities that strengthen our relationships, and genuinely enjoy spending time together.
What projects/achievements are most proud of? 
I'm most proud of being a "Product Champion" between the Product and Sales organizations. I've been able to understand why things are established as they are and also how to communicate a more commercial view to the parties needed.
I'm also proud of the partner development work I've done and helping develop the Nordic team into one of the region's stronger contributors, with development happening in many areas of the region.
Hobbies outside of work?
I've always been a film and series junkie. Netflix and HBO have become quite good friends. Other than that I try to stay active almost daily with a run, gym time, or – summer addition – golf. The latter one taking up a bit more time so it's hard to do it as much as I'd like. During winter skiing is a big sweetheart, but it's a bit more tricky to do in Stockholm, with it's highest peak, Hammarbybacken, being an astonishing 100m…
Advice for looking to build a similar career?
Get a mentor. Speak to more experienced people and try to have a plan on where to go. Never settle for less than you'd like to actually get since you'd just be bored and not deliver your outmost. Also, invest time into understanding yourself and what drives you. You can do this by testing out/studying different areas, taking certifications of interest, and speaking to people at events.
Thank you Andreas! To learn more about Criteo Culture, head over to our Criteo Culture Hub!