Criteo Accelerate EMEA in Barcelona. Top row (from left): Maya, Elisa, Margaret, Charline, Gizem, Koray. Middle row: Maxime, Geoffroy, Floor, Colombe, Silvia, Lisa, Maarten. Bottom row: Nicolas, Noémie, Daphné, Sonia. Not pictured: Lorena, Roberta, Vadim, and Mert.
In today's fast-changing world of advertising technology, our clients are looking for support on how to seamlessly integrate Retargeting into their global strategies. Criteo Accelerate teams across the globe were created to help our clients best leverage Criteo's tools and platforms to get the most out of their campaigns.
Introducing Criteo's Accelerate EMEA team!
Originally a small team of six, Accelerate EMEA, based in Barcelona with one team member in Moscow, has now grown to a robust twenty-one people in less than a year. Each member helps our clients across Europe maximize their Criteo investment by providing insights, vertical-based recommendations, technical optimizations, and friendly support. Together, they speak over 10 languages (English, French, German, Italian, Swedish, Dutch, Turkish, Spanish, Polish, and Russian), and have consumed over 100 tapas on various team outings.
Here, three account strategists share their individual perspectives on their work with Criteo Accelerate EMEA:
Daphne Singer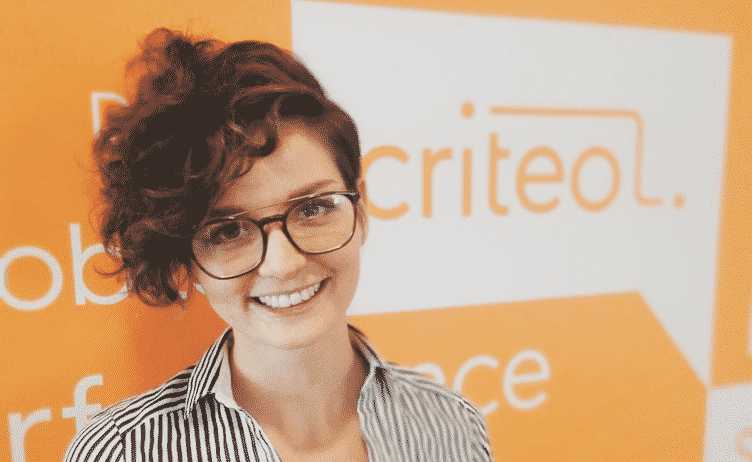 Tell us a little about your background.
Raised in a bilingual family, I grew up in Germany but left for Spain in 2012 to study tourism management. My travels and exchanges took me around the whole world. Always very interested in the startup and marketing world, I found that Criteo, after several internships, was the perfect place to ramp up my career.
How does Team Accelerate differ from region to region? 
I love the diversity of our team. We work closely with other Accelerate teams, especially Elena Gulotta of Accelerate US, and keep learning from each other. The different countries have very specific modus operandi. Clients in the German and Nordic markets seem to be more settled in the retargeting environment and are comfortable communicating mainly via email. Whereas in for example in Turkey and Spain, for instance, clients are not yet as familiar with Criteo products and solutions, and require lots of calls.
Each client's main concerns are different depending on the market. Currently our Turkish clients are concerned about currency issues, DACH clients about GDPR, and Polish clients with keeping up in their fast-growing markets.
How does Criteo build a strong culture?
Criteo works true to "Birds of a feather flock together". It has a very strong culture that is upheld by a solid base of like-minded people. The company's values and even our interview process I think show a driven, ambitious and tolerant mindset that attracts the talent that we need to grow. Apart from events outside the office, there are tons of opportunities and trainings for personal and professional growth, and I feel people have a say and visibility in Criteo's overall direction. That keeps the teams motivated and engaged.
What projects/achievements are you most proud of?
I'm proud to work in such an international and energized team. We are creating knew paths which makes our job sometimes harder but all the more gratifying when our efforts pay off. Also, we're an internal incubator: our business needs and approach helped develop useful tools for the whole company which we test and apply first.
The amazing growth of the team, from two to twenty people in such a short period is proof of success and we are fighting every day to improve ourselves and better serve our clients!
What would you like our clients to keep in mind about Accelerate and you?
What I most love about my job is creating personal relationships with my clients – not always easy with a big portfolio, but worth it! I'm always eager to help and love seeing my clients happy.
Silvia Belardinelli 

Tell us a little about yourself.
I was born and raised in Ancona, a small Italian town on the Adriatic coast. Since I was a teenager I have always been curious about new cultures, new landscapes, and different ways of living. So I travelled a lot during the university to find my own way. I have never been scared about learning from mistakes and so, after graduating from university, got my Master's Degree in InternationaI Economics and Business in collaboration with the Ohio University.
How did you start your career?
My interest in the digital and tech industry started immediately after university, so I focused my career on advertising technology. I changed several jobs before finding my way, but all of them had something in common: I had to find new opportunities to help the company grow. It could be investigating a new marketing for business development, finding new clients, or setting up different marketing strategies.
I discovered my passion for the digital marketing while at a conference in Italy. I was impressed to see the entire "world" behind a normal online sponsored message. So after working as Facebook Marketing Expert for more than a year, I decided it was time for a new challenge. Is there anything better than working on an international team of a fast-growing company with smart and stimulating people? I didn't think so, so I joined Criteo as an Account Strategist (AS) for the Accelerate team.
What are differences amongst clients in different locations?
The team's diversity is something I love. It is curious to see the different approach each colleague has with clients: there are some markets which better work with emails, other such as Italy still need a lot of phone support to better understand the differences between Criteo and other technology providers. But there is nothing more stimulating than learning something new every day.
What projects/achievements are you most proud of?
Seeing how fast the Accelerate Team has grown has been awesome. And, thanks to our never-ending collaboration with Criteo's awesome data analysts, we're now able to generate and send weekly reports to each client that help them evaluate and improve their campaigns' performances.
What would you like our clients to keep in mind about you?
My main focus is client satisfaction. I truly enjoy working with clients to help them find the best strategy for their business and really strive to create strong relationships with all my clients. I want to show them that the Accelerate team is real people working really hard to help their businesses grow.
Vadim Kushnikov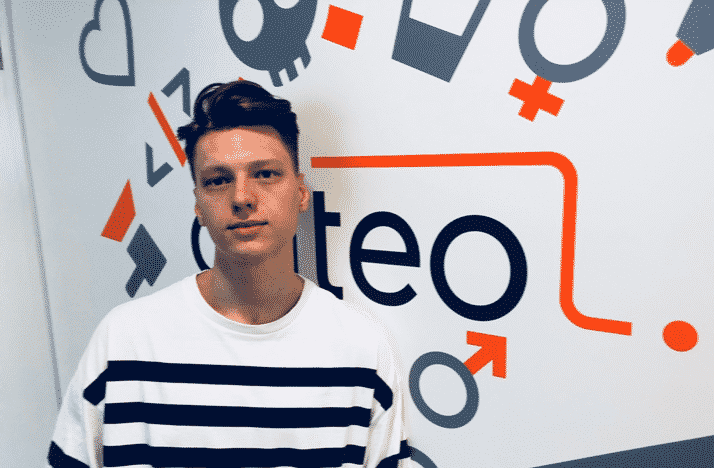 Tell us a little about yourself.
I came to Moscow from little city in the south of Russia to study Marketing and Brand Management. I'm getting a Masters in Brand Management now, but the digital landscape has always been more attractive to me. There are so many more opportunities in it.
My first internship was at real estate company where I learned all the basics of Digital Marketing and I loved it. I joined Criteo in September of 2017 as an intern. I saw it as a huge opportunity to grow as a digital specialist and develop many skills, especially how to be multifunctional, organized, and process-driven.
Accelerate was a big step for me. Here, I'm surrounded by a multicultural team that gives me access to new experiences and situations. Culture and sharing of knowledge are two of Criteo's best assets. On top of that, I'm proud to implement innovative technologies and tools to the Russian market despite all the challenges.
What challenges does Accelerate face now?
Being innovative has its benefits but also plenty of difficulties. You need to be nimble in the internal Criteo "kitchen" where new things are cooked up, and have a deep understanding of the global digital landscape. How do you present brand new products and make sure your client's campaign will profit when you're pioneering something new and have very little room for error? It takes dedicated work and collaboration from many departments (analytics, product developers, creative service, and many more) to solve all possible issues and deliver the best results.
What are differences amongst clients in different locations?
The Russian market has many issues regarding legislative procedures. Many things that in other markets can get done relatively quickly, can take weeks to proceed and successfully execute here. As an account strategist, I always need to bear my clients' expectations in mind about how long it'll take to complete certain tasks.
What experience is most valuable for an Account Strategist?
You have to listen to and understand the client. Be proactive and able to find an opportunity and, of course, be organized and multifunctional.
To learn more about Criteo Culture, head over to our Criteo Culture Hub!