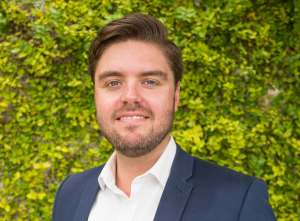 Originally from just outside London, Alex Baker, Criteo's Head of Mid-Market AUNZ and APAC Program Management Lead knows a thing or two about people, tech, and other cultures. After dropping out of college to get an early start on his career, Alex found himself in the right place at the right time when an old boss introduced Alex to a friend who worked at Criteo.
Now nearly six years later, Alex has helped Criteo build out operations in the UK, Australia and New Zealand, and most recently, Southeast Asia. We sat down with Alex this month and asked him to share his story with us, and to learn where he's headed next.

Let's start from the beginning, where are you from?
I'm originally from just outside London but was based in Central London for my twenties. My dad was a technical engineer and I inherited his fascination with technology from an early age. Unfortunately, he passed away just before my teens which made me very independent. After school I attended university for a short time but I really wanted to get out there and start working so I left and began my career.

How did you start your career? What did you do before you started at Criteo and what brought you to Criteo?
After I left university I worked part-time in a call center for American Express while trying to figure out my career plan. To be honest, at that age, I didn't really know what direction to head in.
I was fortunate to be approached by someone I'd done some part-time event work for at Brands Hatch race circuit, a well-known motor-racing circuit in the UK. They were considering starting an in-house events business and were looking for someone to manage their events but also wear many hats. Since cars and motorbikes have always been my passion, I jumped at the chance and didn't look back.
I was there for seven years and learned a huge amount about sales, customer service, web design, and hiring teams. This is where I was first exposed to the world of advertising. At the time, we were buying print advertising in motoring publications and in a few instances some display ads on their websites was thrown into the deal. This and some basic ad-words campaigns opened the door to digital marketing.
My boss at the time then introduced me to a friend of his at Criteo.
"You like the internet and technology," he said. "Talk to this guy."
The rest is history!

How has your role changed since you started?
I first joined Criteo's UK sales team and it took some getting used to. I went from a B2C business in a role I knew well to a B2B business in a pure sales role, in an industry I knew little about.
But I had a lot to learn about the market and the industry. I soaked up as much as I could from the people around me. Many of them are still friends who I have a lot to thank for sharing their knowledge and experience.
Soon after I joined my perception of my role shifted: it occurred to me that what I was "selling" helped businesses grow their revenues. My started talking to business owners, marketing and ecommerce managers to learn about their businesses and share with them how I could help. This is where I really started enjoying my work.
The opportunity to move to Australia and set up our Mid-Market operations in Sydney came a little out of the blue.  I was ready for my next challenge but had never envisaged it would be all the way down under! I would be leaving behind family and friends but I couldn't turn down the chance to build a business from the ground up.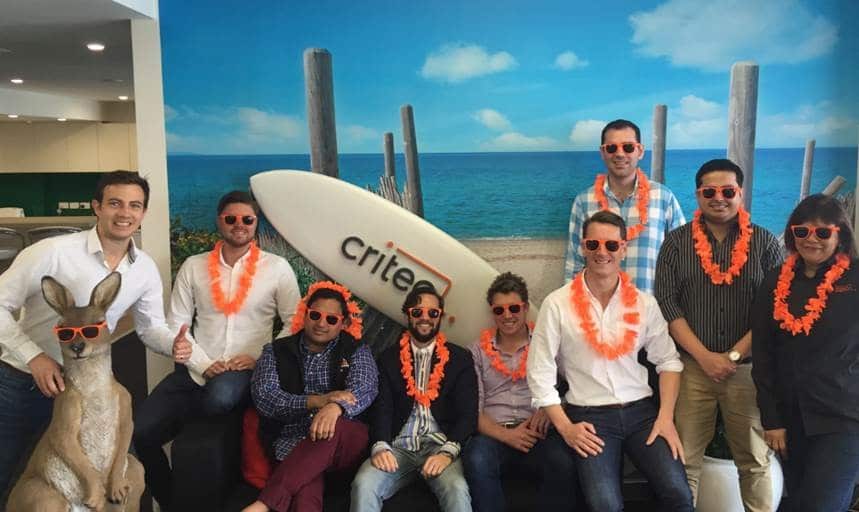 In the first six months I was in Sydney, we found and built a great team. We had green fields of clients to harvest and educate. Sydney was a long way from the larger Criteo offices and in some instances, we had to fight for visibility and resources, but the distance just added to the feel of a start-up. We built a great business and had a lot of laughs along the way.
Singapore and MMS South Asia came about 20 months after that, and with it new markets, languages and regional nuances. Though a team already existed in Singapore, there was still lots to do to tweak our business model to fit the new complexities of South East Asia.
Here, we have challenges that we experience nowhere else in the world and that force you to take a fresh view and approach. Then when you consider that the region is one made up of many countries, each with their own diverse cultures, often very different from Western culture, it's inspiring and eye-opening.

How has Criteo helped foster your career to where you are today? What kinds of opportunities did Criteo present and how did you take advantage of them?
Working in a company that has transitioned from start-up through IPO and into an established "unicorn" is a great learning experience. On top of that, the opportunity to live in new countries across the world and build successful, high-performing teams that have succeeded in multiple, quite different markets – it's a real privilege.
What's the biggest difference from country to country? Any interesting insights or tidbits? We're a global company but it's rare to have someone who's worked in three countries for the same company.
The UK is a very competitive market in the ad-tech industry – there's a lot of noise which makes it hard for buyers to determine the best partners to work with and makes them particularly skeptical of a sales approach. Maybe the never-ending rain makes people more cynical too…
Culturally, Australia is similar to that of the UK but the market is far less competitive. I've found buyers to be more receptive. Perhaps the constant sunshine has something to do with that too!
With aligning cultures and approachable buyers keen to localize learnings from more established markets, I consider Australia to be a great platform for technology companies from EMEA and the US to explore a route into APAC.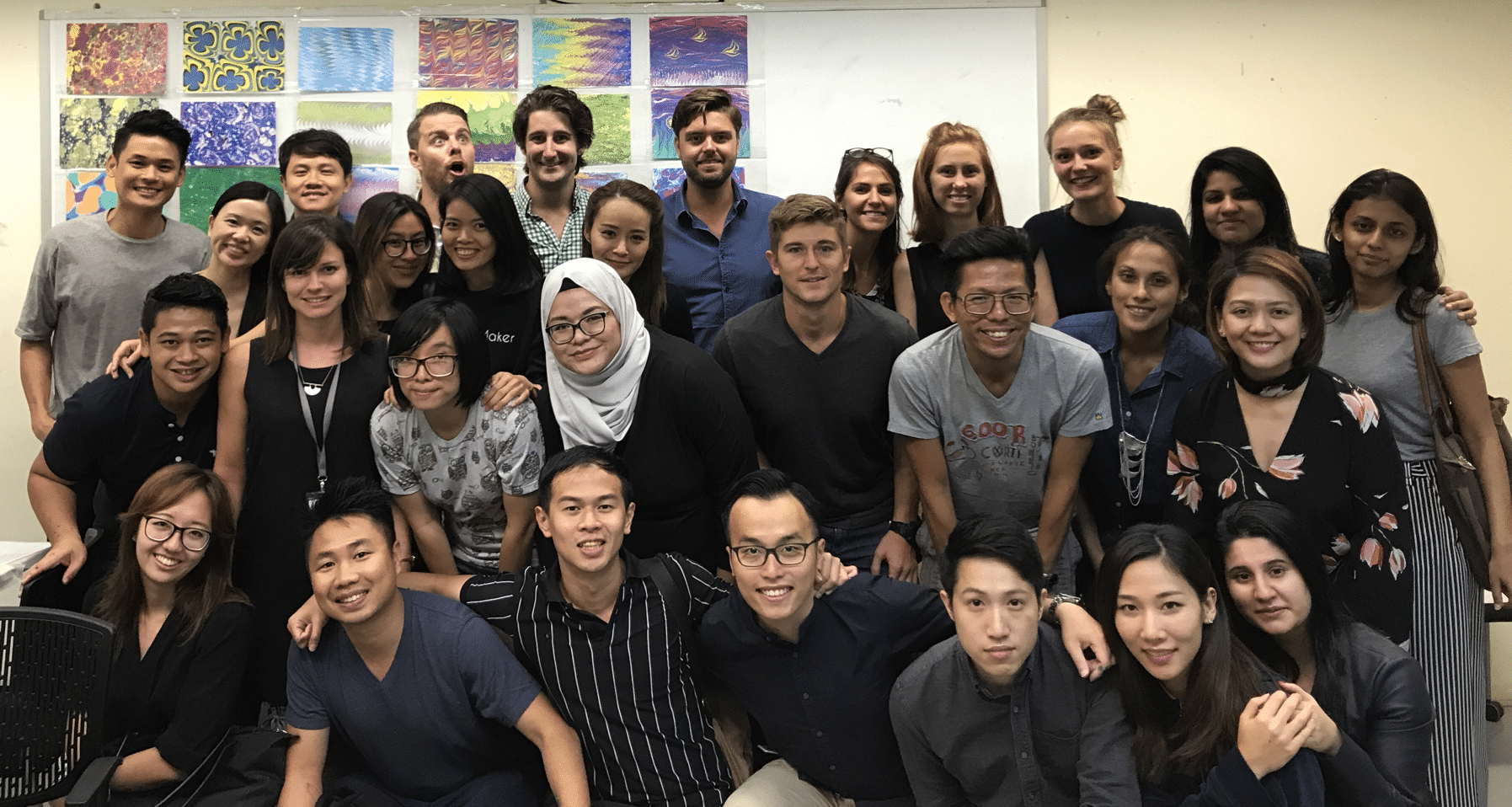 South East Asia is unique. The region is made up of many different countries, a diverse range of cultures, languages and varying levels of ecommerce and logistical sophistication. It's an exciting place to do business but you can't simply apply what works in the UK, Australia or other Western markets. I'll give you some examples as to why that's the case:
50% of all transactions in SEA are cash on delivery. Imagine paying your delivery driver for the shirt you purchased online when he arrives at your door. For anyone based in Europe or the US this is an alien concept.
Average baskets in some emerging markets like Vietnam, Thailand and Indonesia are approximately $30 USD, vastly different to that of the UK and AU at 75 pounds and AUD $82 respectively. This makes these countries great holiday destinations for those that live in more developed regional markets, but also means retailers have far less advertising dollars per customers to spend on driving sales.
There are nearly twice as many people in South East Asia than in the US, with most markets bypassing desktop straight to mobile. This presents exciting opportunities ahead for tech and innovation in SEA (particularly those that can succeed on mobile) with populations with great scale.

What projects / achievements to date are you most proud of?
Launching our Mid-Market team in Australia was the most exciting for me. We hired a great team and based out of a small office in Sydney, it felt like a true start up and everyone was all-in to succeed. It was a truly memorable part of my Criteo career.

Where do you see yourself next?
I've been lucky enough in my career to launch businesses within existing companies. I enjoy the exciting world of tech where constant innovation happens at a really fast pace. This is especially true of start-ups, and as a billion dollar business Criteo is now well-beyond this category, but AUNZ and SEA were new markets for Mid-Market when we launched in 2014 and 2016.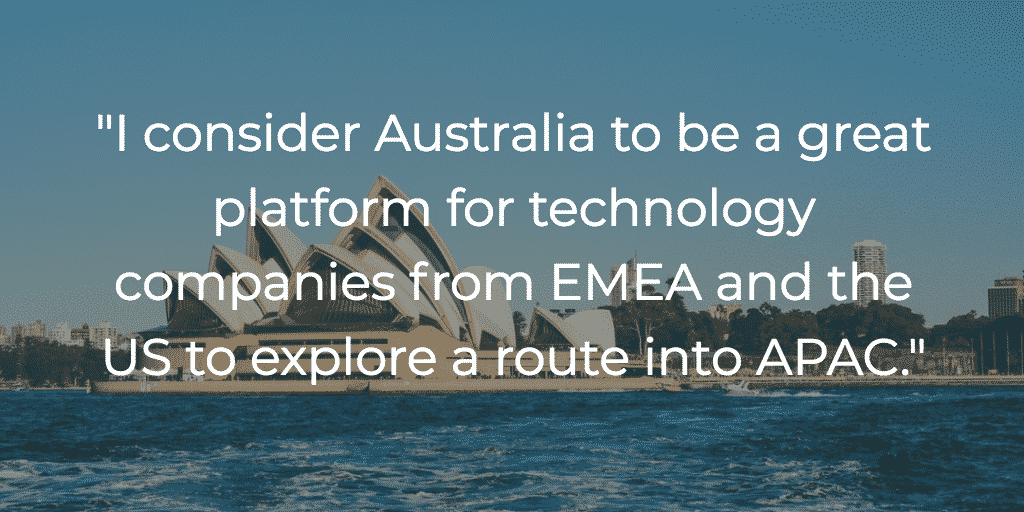 The Criteo product itself helps businesses drive revenue and grow their business. Having a product that works that you truly believe in is important to me.
I've always wanted to start my own business but have yet to identify an idea that resonates to the point where I can take that leap of faith. I'm sure it'll come, but for now the technology and ecommerce environment in the region is thriving and I'm excited to be a part of it.

Lastly, any advice for newcomers or people who are looking to build a similar career trajectory?
Talk to as many people as you can. My Criteo career started after an introduction from my previous manager to a friend who happened to have a contact in the "internet industry".
Find a company that has a solid product that you can believe in. If it works, the company should be growing. You can find these stats and many others about the company on LinkedIn.
If you can, think bigger than just local. I never imagined moving to Sydney when the opportunity was put forward to me but it has been one of the best decisions I've made both personally and for my career. You can learn a lot from working with different cultures, markets and industries – keep your mind and eyes open. Opportunity is everywhere!
People are important. Work is a big part of our lives and to me, success is doing what you love and doing it well. Being surrounded by likeminded individuals with a positive attitude makes it easy to get up every morning with energy and enthusiasm as if it was your first day.
Once you've found a role and company you enjoy, aim high and give beyond what's expected of you. Fulfilling your jobs responsibilities is standard, so consider the other ways you can contribute to the business, whether it's getting involved in a project, going out of your way to help someone or improving just a small part of a process.
The extra effort will often be rewarded in new learnings, acquaintances, contacts and friends and you'll quickly find that exciting, new opportunities will present themselves.
Thank you so much Alex!