Ever wondered how your audience is buying stuff during the holiday season? And what day is the most popular? And what region?
Well, wonder no more!
With the brand new Criteo Seasonal Sales Dashboard, you'll be able to analyze all the sales spikes that happen during the holiday season. Since we see 23.1 billion shopper interactions every month, we're able to show exactly how people buy across different categories. These exclusive insights can help you plan your marketing campaigns for today, tomorrow, and next year.
The interactive experience  is loaded with data on 16 countries around the globe and 5 major retail categories (Apparel, Health & Beauty, Home, Sporting Goods, Mass Merchants).
Inside the dashboard, you can select a country, retail category, and dates to generate a graph. Dynamic data visualizations let you see trends around key seasonal periods like Black Friday and Cyber Week II. Check it out to see things like:
Indexed sales
Indexed site visitors
Mobile share of sales
And more!
Here's an example with US data: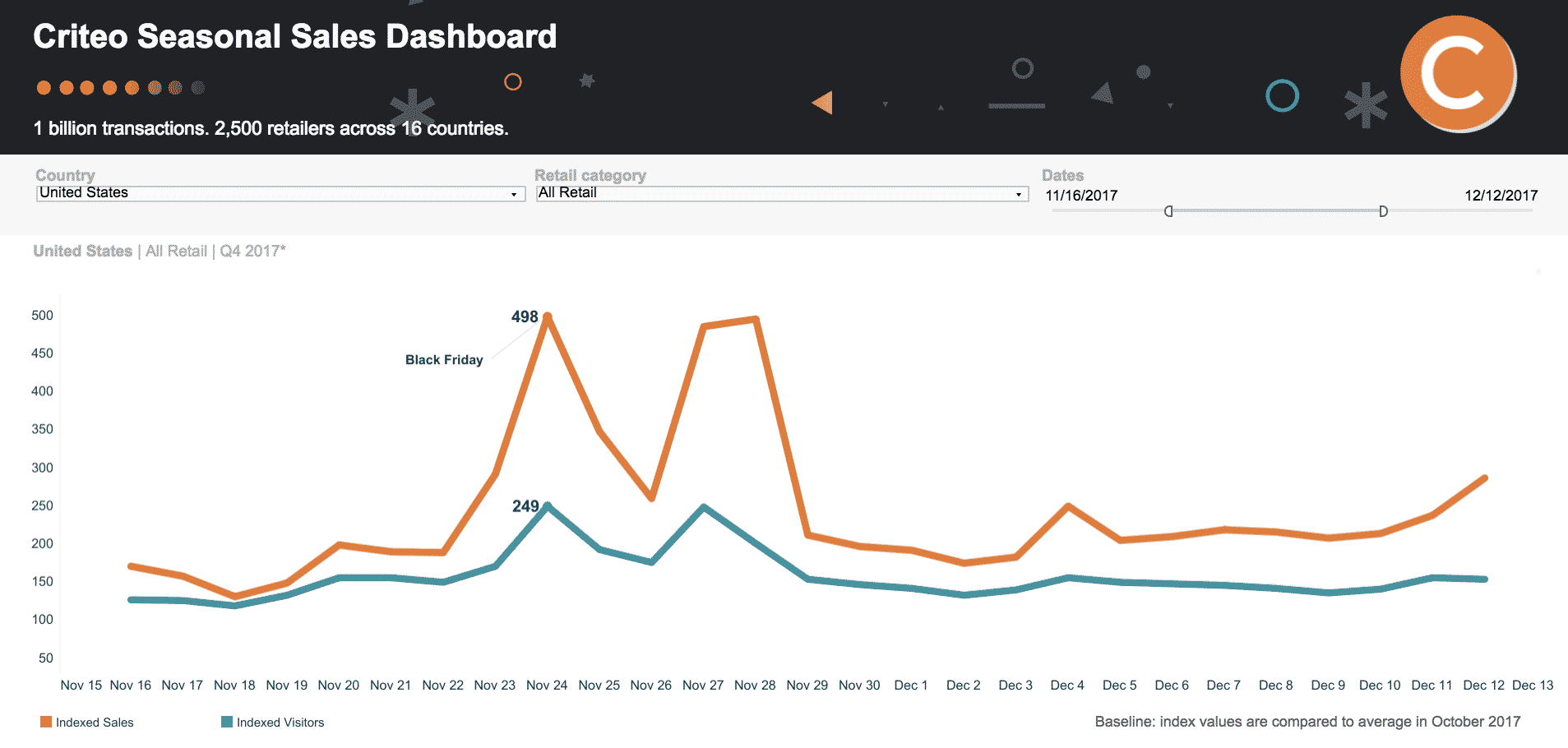 You can even download a spreadsheet, image, PDF, or Tableau workbook with the raw numbers.
As our recently released Holiday and Festive Season reports show, resonating with today's on-the-go consumers at different moments throughout their purchase journey is critical. With the help of the Criteo Seasonal Sales Dashboard, you'll be ready for the most profitable season ever.