The most powerful advertising campaigns are the ones that reach their intended target audience. To create your ideal audience, Criteo provides a flexible range of audience targeting that supports full-funnel marketing. Commerce Audiences allow marketers to tap into Criteo's real-time shopping data to target audiences who are actively browsing the web and who might be interested in your brand.
Today, we're excited to announce the next generation of Commerce Audiences, which now includes a full range of targeting options which can be used to build and target your ideal audience:
800 Product Categories: Target users who are actively researching and adding to basket certain products or services, including price range filters.
800 Brand Interests: Target users who are actively browsing certain brand names, from different verticals including Auto, Electronics and Retail.
Demographics: Target users based on gender and purchasing power.
These new options allow marketers to reach exclusive audiences only Criteo can provide. You can explore some targeting examples that can be built using Commerce Audiences below: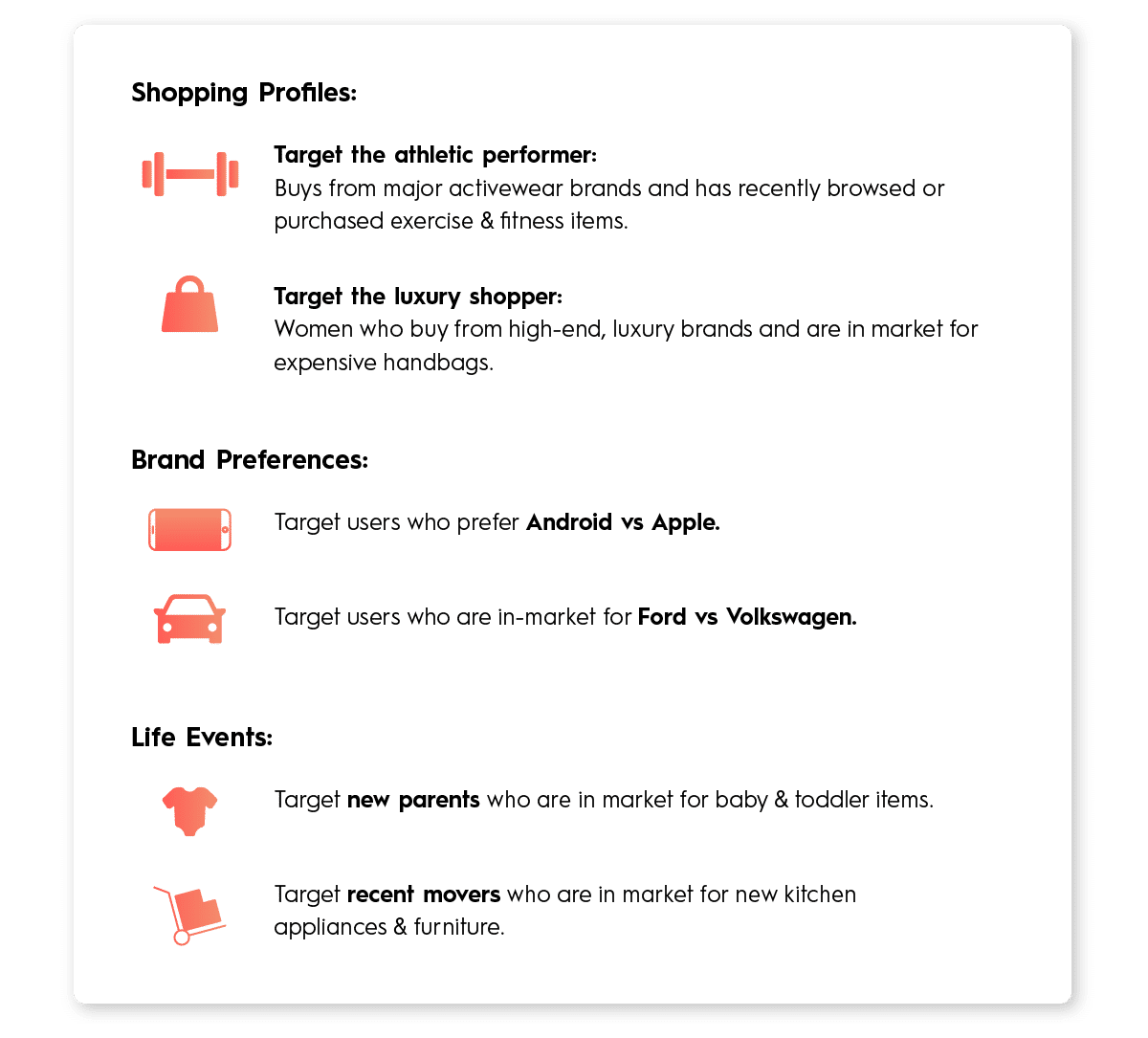 This update is now available in Criteo's self-serve platform. You can start building your audience by combining different segments from product categories, price ranges, brand names, gender, and purchasing power. You will instantly see your potential reach for your selected audience: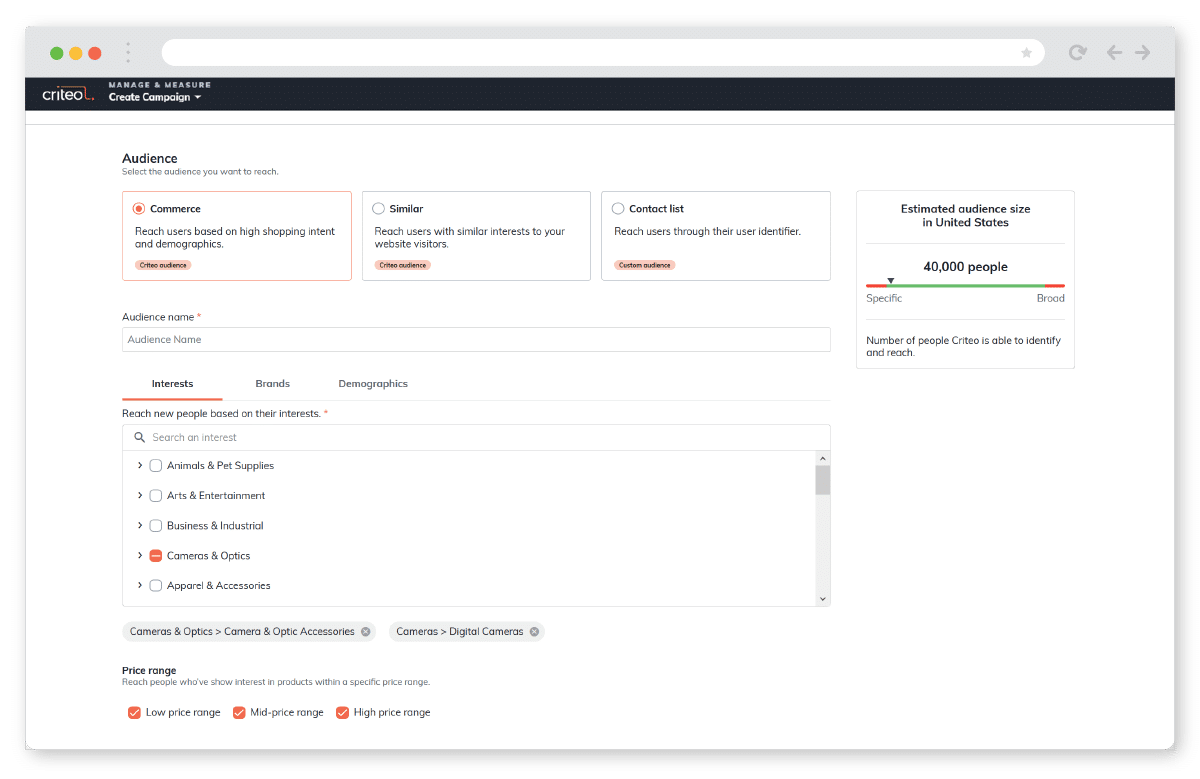 Note – Commerce Audiences is available in select countries worldwide. Please verify with your Sales Representative if you have access to these targeting options within the Criteo Platform.
Log into your account to see to the new audience options available in your region.
Or sign up now to the Criteo platform to start targeting your ideal audience!
Interested in testing new features that Criteo's product team is currently developing? Join our Beta Program here!