Throughout the past weeks, we've been focused on what can we do to help our clients, partners and industry colleagues through challenging circumstances posed by the Coronavirus pandemic.
So how are marketers in Asia Pacific dealing with the impacts and preparing for the future?
To find out, I hosted leading marketing executives from a variety of industries across the region to share their challenges and strategies in an open and informal setting. We explored how marketing leaders from companies across Asia Pacific have been impacted by COVID-19 and their thoughts on emerging marketing and business opportunities.
Here are some highlights from our discussion.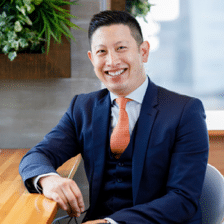 Introducing our Guests
Sachin Kapur, Senior Director of Marketing
Coupang is a South Korean e-commerce company founded in 2010. The largest online retailer in South Korea, Coupang's annual revenue exceeds US $4 billion. In his current role at Coupang, Sachin leads all marketing channels and is responsible for growth. He specializes in building programmatic and scalable marketing solutions across digital and traditional media.
Anugrah Mardi Honesty, Head of Online Marketing
Online retail unicorn Bukalapak is one of the leading online marketplaces in Indonesia. Providing a means of buying and selling from consumer-to-consumer, anyone can open an online store in Bukalapak and serve shoppers from all over Indonesia for single or multiple transactions.
Duc Pham, Head of Marketing
Sendo is one of the leading e-commerce platforms in Vietnam and playing as the largest C2C marketplace, serving millions of customers and hundreds of thousand merchants nationwide.  A marketer, entrepreneur and a digital builder, Duc is always focused on prosperity growth and maintaining lasting business impact.
Dyah Wulandari, VP Performance Marketing
tiket.com is the fastest growing online travel agency in Indonesia offering flexible, meaningful hotel, flight, car rental, train, world class event/concert and attraction travel experiences. Dyah is responsible for leading the digital ecosystem across all products at tiket.com. Her passion remains at growing the travel industry while putting users at the very heart of every decision.
Conversation Highlights
Ken:  As Coupang's ecommerce platform owns so-called cradle-to-grave logistics, the pandemic presented a lot of pressure and strain on delivery logistics. How did Coupang deal with that challenge?
Sachin: This year with COVID-19, all of us across the world have come across situations that we never thought or even imagined. There has been an increase in demand across ecommerce. But with an increase in demand came another problem – keeping our promises. Our promise to our customers is very important from a brand perspective. Our customers believe in us to deliver their products on time. We hold ourselves to a very high standard in that respect.
So, we had to really focus all our energies on our logistics programs and at the same time make safety and hygiene as a top priority. We did not do anything that would increase demand. We were completely focused on delivering products. We tried to keep our promised delivery dates to the maximum. From that perspective, we believe we contributed to stopping the spread of infection because millions of people did not go out – we were delivering those packages.
From an organizational perspective, all our focus, all our energy was diverted towards logistics. Everything else in the organization took a back seat. Everybody was focused on only one thing: that we deliver on our customer promise.
Ken: Dyah, the travel sector has been tremendously impacted by COVID-19. As the world is slowly recovering, what do you think will be the outlook for the travel sector?
Dyah: With COVID-19 here, as a key player, we needed to shift our strategy. Our focus right now is to make sure our users are our priority. So, even if they have to travel, they have to travel safely.
The number of business travelers right now is very low. We are now focused on providing the best customer service to our users, especially those who've booked travel, helping to make sure they'll be able to get their money back. Also, how we engage in communication with our airline and hotel partners is a key priority because we want to make sure they are able to survive.
Hotel businesses are ramping up and are promoting how they clean and disinfect their hotels, their rooms, utensils, etc. Concerts, offline events, and restaurants are still struggling, and it will take longer for these businesses to come back and gain consumers' confidence.
It will take some time for (the travel sector) to get back to our normal growth rate, but when it comes back it will come back big because everyone has been craving to be outside with friends and family and they want to explore. I think that's an opportunity where our company needs to be ready.
Ken: While on-site traffic and sales may have increased, many customers are primarily buying essentials, which are typically not as profitable as non-essentials. What is Bukalapak doing at this time to increase sales per order?
Anugrah: It's true that market behavior is changing. Previously, people tended to buy electronics, but now they're focused more on daily goods and essentials. What we can do right now to increase our revenue and profitability is actually to capture their demand. We are increasing our transactions by leveraging our sellers' capabilities.
First, we are working with official stores like big brands and FMCG brands to procure more goods. And while essentials are cheaper than other segments, people tend to buy them more frequently. So, we are creating campaigns to remind our customers that we have many promotions and initiatives and increasing customer retention by giving coupons and discounts on their next purchase.
Ken: Duc, is Sendo dealing with a similar issue of customers buying primarily non-essentials and, if so, are you considering strategies to increase spend per order?
Duc: The government in Vietnam sent everyone a mobile message saying everyone should stay at home and buy online, so everyone has been buying essentials. From the start of the government's state of emergency, our leadership team decided that, as one of the biggest ecommerce companies in Vietnam, we should try to do the best for our customers – sellers and buyers.
There was a very big demand on facemasks and after that rice, food and groceries. So, we've been actively looking for suppliers and also talking with the big multinational brands like Unilever and P&G to deliver essential products to our customers.
For more insights and tips on advertising strategies during COVID-19, you may be interested in our on-demand webinar, APAC Coronavirus Impact: Advertising in a Social Distancing Economy. It's packed with data and strategies for handling today's challenges.

You can also visit our Coronavirus Impact Dashboard or our interactive Criteo Product Insights Finder to stay up-to-speed on the latest consumer trends and marketer strategies.