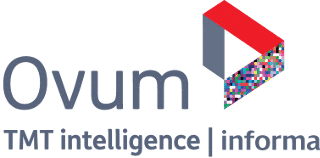 At Criteo, we're aiming to create better targeted advertising for the 1.4 billion shoppers we see every day, and we're investing heavily in artificial intelligence – and in Paris! – to take our technology and products to the next level.
Learn more: Criteo AI Lab Launches in Paris: 4 Ways It Will Drive Innovation.
On Thursday June 28, Criteo CEO JB Rudelle, and Vice President and Head of the new AI Center, Suju Rajan, hosted reporters, industry analysts, and global dignitaries at Criteo HQ in Paris for the launch of Criteo AI Lab. In a new report by Ovum, analyst   Ronan de Renesse details Criteo's investment and vision to "alleviate media companies' dependence on GAFA (Google, Apple, Facebook, and Amazon)" by better understanding human behavior and context.
Read the Ovum report here to learn more about Criteo AI Lab and how Criteo is leading the way in advertising technology.
By combining Criteo's Research and Machine Learning Platform Engineering teams, writes de Renesse, Criteo aims to create a "turbo-engine" for AI-focused development – "a testament of both the importance of AI in the ad sector and the audacity of Criteo's management team." With a €20 million ($23 million) investment over three years, the Criteo AI Lab will not only foster AI research innovation via academic partnerships, but also grow a pool of AI talent in Paris.
Read additional industry analyst reports here.
To find out how you can join the Criteo AI Lab, check out the Criteo Careers page.