A lot of people know about your brand. So why aren't you seeing a spike in sales?
Your customers are in the consideration phase at the middle of their purchase journey. They're familiar with your brand. Maybe they saw one of your brand awareness ads or heard about you from a friend. Maybe they follow you on social media or subscribe to your email newsletter. They've probably visited your ecommerce site before but left without purchasing anything.
They're still deciding what to buy. They might need more information, or they're simply not ready to purchase yet.
How do you make sure these customers actually buy from you?
At this stage, consideration campaigns that drive them back to your ecommerce site are crucial. If you skip consideration campaigns, or you show these customers the wrong message, you may never get the sale. And you lose the momentum you created with your brand awareness campaign.
Here, we discuss how to build consideration ad campaigns that will increase traffic to your ecommerce site:
The basics of brand consideration
Think about the consumer mindset in the consideration phase: Your customers are actively looking for information about a particular product, or they're passively browsing in a specific category.
Take shoes, for example. One customer needs a new pair of comfortable, neutral sandals for a vacation next month. Another customer has been browsing all different styles of your sandals because summer is coming up.
A brand awareness play or a hard sales push won't be effective here. These customers already know about your brand, but they're not ready to buy. Consideration campaigns should be designed to drive traffic to your website or app, where customers can investigate your products and get enough information to make their decision.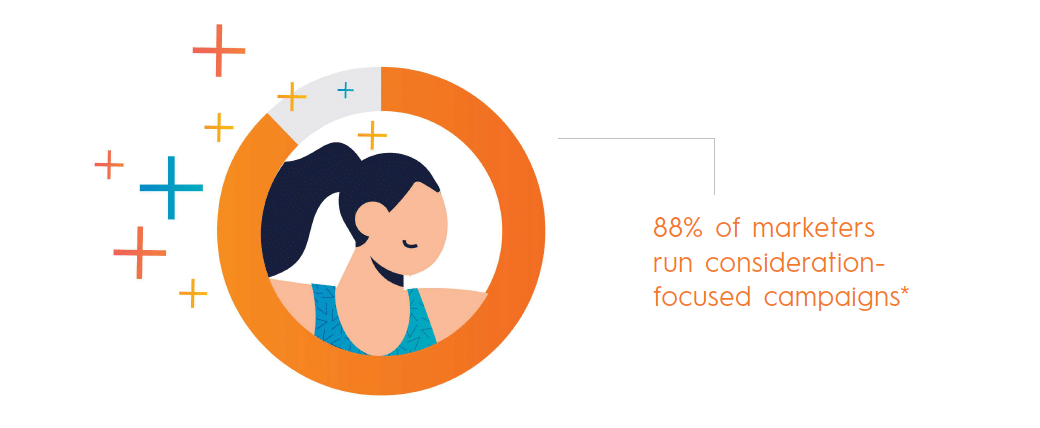 Marketers have to be proactive in the consideration phase or risk losing these customers—in fact, the majority of them are. According to Criteo's new "Awareness, Consideration, Conversion" survey results, 88% of marketers in the US and the UK run dedicated consideration campaigns. The most popular engagement metrics for their consideration campaigns are clickthrough rate (CTR) and online visits, proving that marketers are prioritizing website traffic.
There are a variety of channels used for consideration campaigns, but of them all, digital advertising is a must. It allows you to reach consumers as they go about their digital lives and bring them back to your website.
Drive website traffic with better ads
Consideration ads will move consumers through this phase and get them closer to making a purchase.
The customer browsing for sandals might have forgotten about the products she saw the other day; great digital ads remind her of the shoes she liked and bring her back to your website to see more colors and similar styles. And a week later, she's seen enough options, has enough information, and decides to complete her purchase with you. Without your online ads, she could have purchased sandals from your competitor.
But what qualifies as a great ad? It's different for every brand. Download Criteo's Quick Guide: How to Make Online Ads Your Customers Want to Click to get three simple tips for building effective consideration ads for your brand. Here's a preview of what's inside:
1. Narrow down what works for your brand
It's smart to experiment with all kinds of digital advertising, but don't miss the most important step: analyze what worked and what didn't.
When your campaigns are over, break them down and get as granular as you can. Did one particular channel, creative element, or call-to-action outperform the rest? Take note. And never stop analyzing and learning from your own campaigns.
2. Define your audience.
Look at the customers who buy from you and are the most loyal. Who are they?
Once you've defined your ideal customer, build ad campaigns for them and target them. Focus on what they need to get from consideration to conversion. After all, these are the customers that will drive the growth of your business.
3. Personalize your ads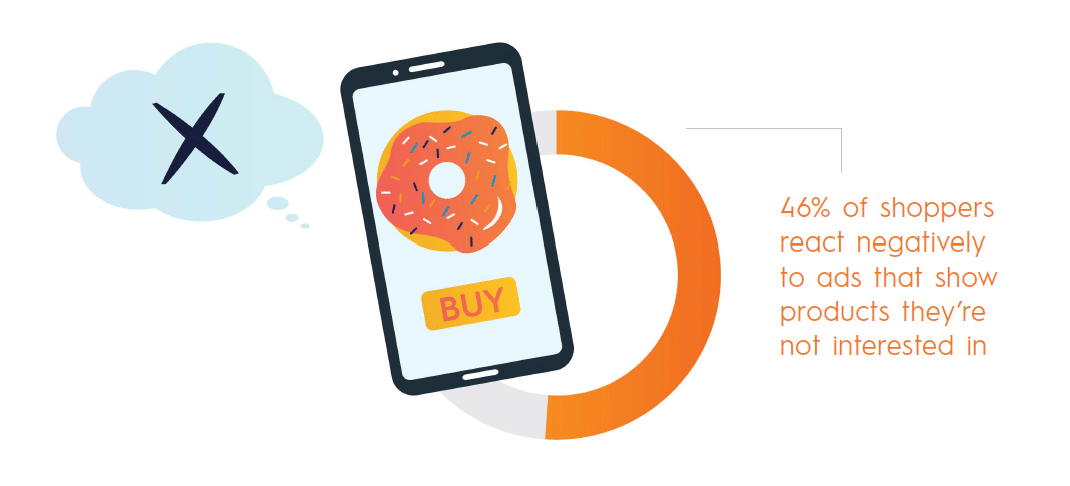 We asked 1,000 US shoppers how they really feed about digital ads in Criteo's Why We Buy survey. Almost half of them like ads that help them discover new products and 37% like ads that remind them of products they're interested in.
But at the same time, 46% of shoppers don't like when online ads show them products they're not interested in, and 24% dislike ads that show them products they've already purchased.
This might seem like a lot to manage: How can you personalize ads for every customer and keep them all from having a negative experience with your ads? It's all in the data.
Today's advertising technology makes it easy to use your first-party customer data to customize every ad for every customer. Find the right ad tech partner to activate your data with artificial intelligence.
Download the quick guide for expanded content and step-by-step instructions for building ads that drive more traffic to your ecommerce site.