For this week's episode, we want to reflect on Victoria's Secret's 2017 pop-up experience. "PINK Snowed In" took place in Manhattan's Soho neighborhood. The ten-day event was an interactive winter wonderland, complete with a slide into a pool of stuffed animals, a giant snow globe, plenty of Instagrammable photo opps, and swag bags packed with exclusive gifts.
The pop-up was free to visit. Shoppers just had to download the Pink Nation app to their smartphones to get an invite. When we arrived on opening day, the line was wrapped around the block. People stood patiently in line, waiting for their turn to pose inside a giant snowglobe.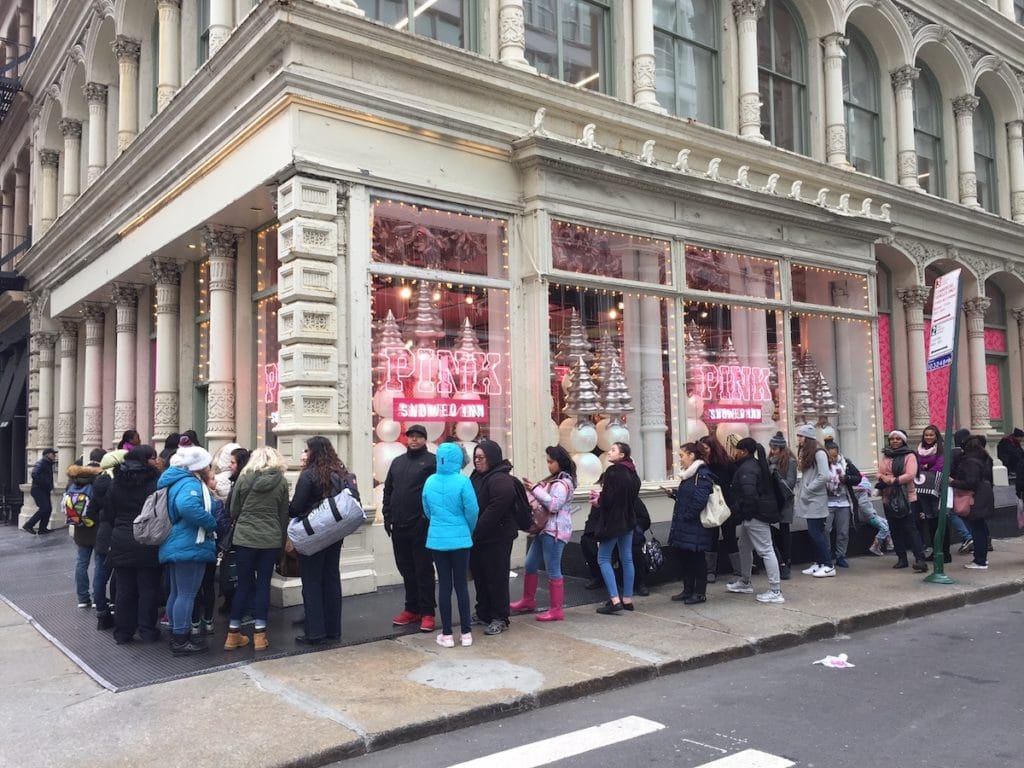 It was there that we met Terra, a Victoria's Secret sales associate from Oregon who happened to be visiting New York that weekend. She told us why she was excited to be there, and shared her observations about what she thinks girls are looking for today in intimate apparel.
From the Victoria's Secret PINK website, the brand is a "college girl's must-shop destination for the cutest bras, panties, swim, and loungewear." It's a lifestyle brand that's feminine and comfortable, offering hoodies, tees, tanks, sweats, yoga, swimwear, accessories, beauty and more, designed with fun, feminine flair.
The Victoria's Secret pop-up just goes to show how impactful in-real-life retail experiences can be. Creating memorable opportunities for consumers can even inspire people to, say, download a great app or visit a physical location. You can continue to build your relationship and enthusiasm by sharing personalized offers and announcements across all channels — keeping your shoppers engaged, excited, and coming back for more.
Listen to the entire episode below, and check out more of AdTalk here.