Rethinking Ad-Tech Series
In this three-part webinar series, Criteo will talk through exclusive research about how marketers are spending their money on conversion campaigns, how AI is going to change ad tech as we know it, and what an unforgettable customer journey looks like.
Part 3: How to Make Your Customer's Journey Unforgettable: Data, Ads, Strategy
Each customer has a journey. And every journey is unique.
But how do you really get in front of your audience when the ad market is so saturated? And how do you make sure that your ads are relevant?
It all comes down to your data. And how you use it.
Watch mParticle & Criteo's "How to Make Your Customer's Journey Unforgettable," to find out how to leverage your data to reach new audiences, convert new customers, and re-engage loyal shoppers.
This on-demand webinar will help you learn:
• What the shopper journey looks like
• How Marketers Use & Spend on Different Channels
• How to Build a Cross-Device Strategy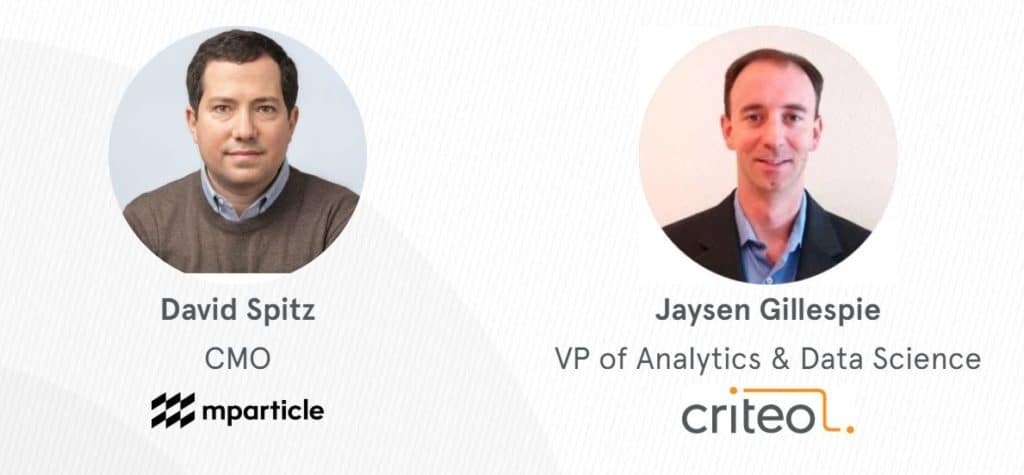 ON-DEMAND
Part 1: Global Conversion Tactics in 2019
When Criteo surveyed 901 marketers around the globe in partnership with Euromonitor International, we wanted to know one thing: what really drives the most conversions? Find out in our on-demand webinar.
Watch Now! 
Part 2: Ad Tech 2020: AI, Algorithms, Audiences
In part two of the Rethinking Ad-Tech series, Criteo will break down the impact that AI has had on the ad tech field. We'll discuss not just how AI has created cutting-edge ad experiences for today, but what's just on the horizon for tomorrow.