Artificial intelligence has come a long way in boosting the efficacy of online ads. AI helps businesses parse through huge repositories of data to customize content for individuals based on their preferences and behaviors.
This hyper-relevant targeting delivers the right message at the right moment to the right people — and AI is only getting better at it. Many companies have implemented hyper-relevant ad content, and it's making a big difference. Let's take a look at five of them.
Macy's
Like many online companies looking to resonate in a competitive industry, large retailers like Macy's are making even greater efforts to personalize their marketing efforts to their vast customer base.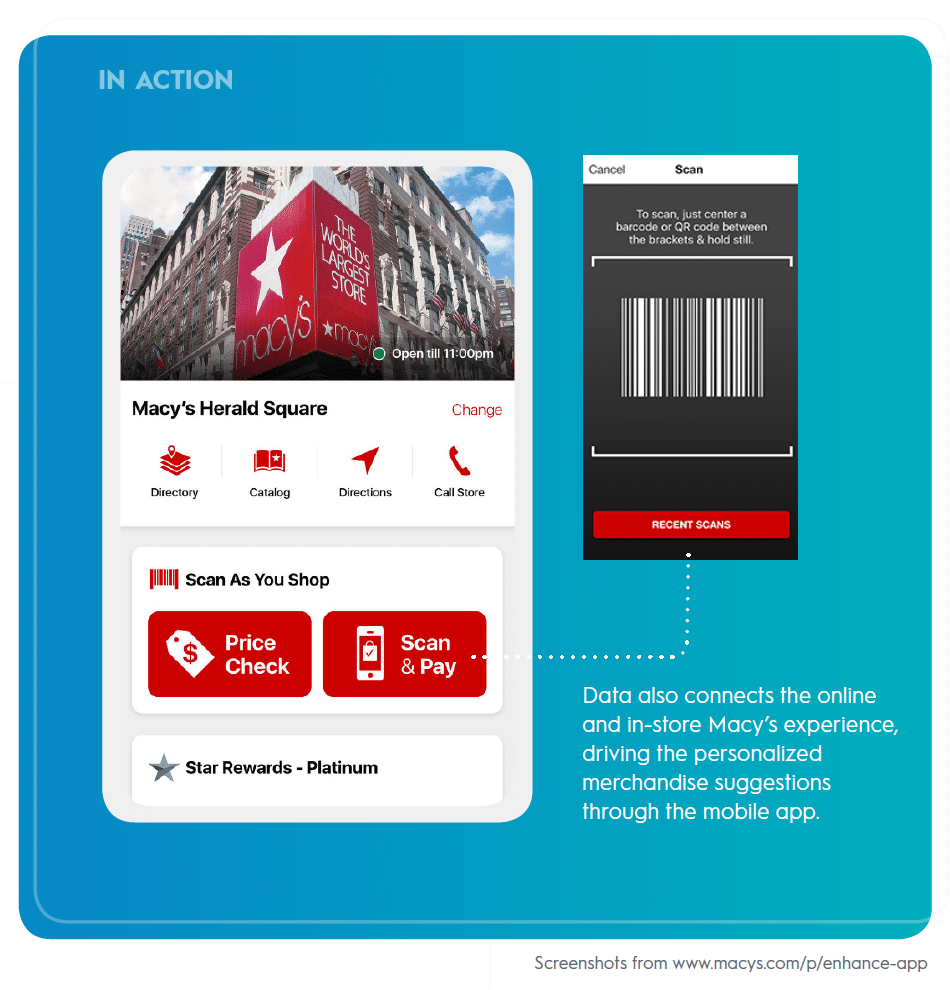 Macy's analyzes each shopper's individual shopping and spending patterns to provide these personalized experiences. By considering data points like visit frequency and style preferences, Macy's is able to offer individualized loyalty rewards and promotions.
Starbucks
Much like Macy's, Starbucks tracks frequency of purchase, product preferences in both drink and food choices, and trends in using the Starbucks app to fine-tune data. Hyper-personalized deals, updates about new products each individual is most likely to be interested in, and even the closest Starbucks locations are displayed to promote engagement.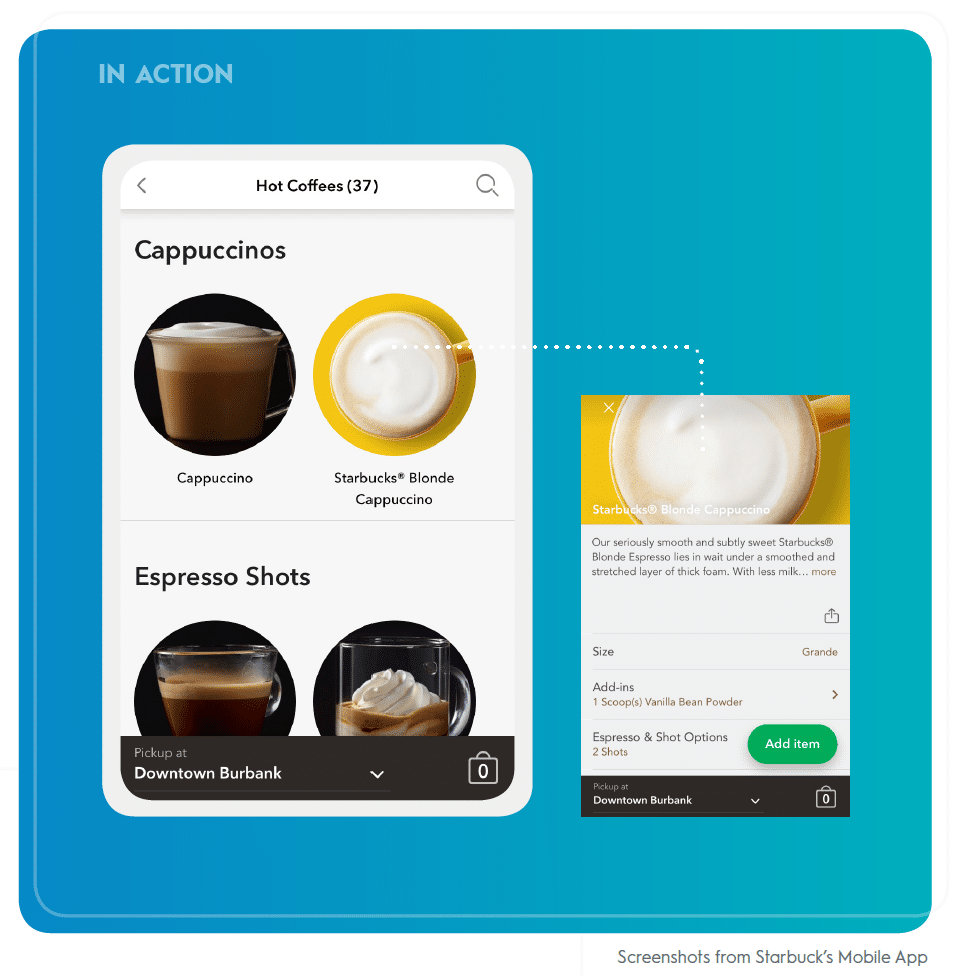 Starbucks has amassed a distinct loyalty among its customer base, and hyper-personalized ads and communication are the major contributors to building a strong brand-audience relationship.
Ikea
Ikea is no stranger to implementing new technology. The home goods retailer takes hyper-relevance to a whole new level with augmented reality in the Ikea Place app. Users can scan a room of their home, then browse the Ikea catalogue and see what products would look like in their personal spaces. Shoppers can zoom in, position the items, and search for products using specific criteria.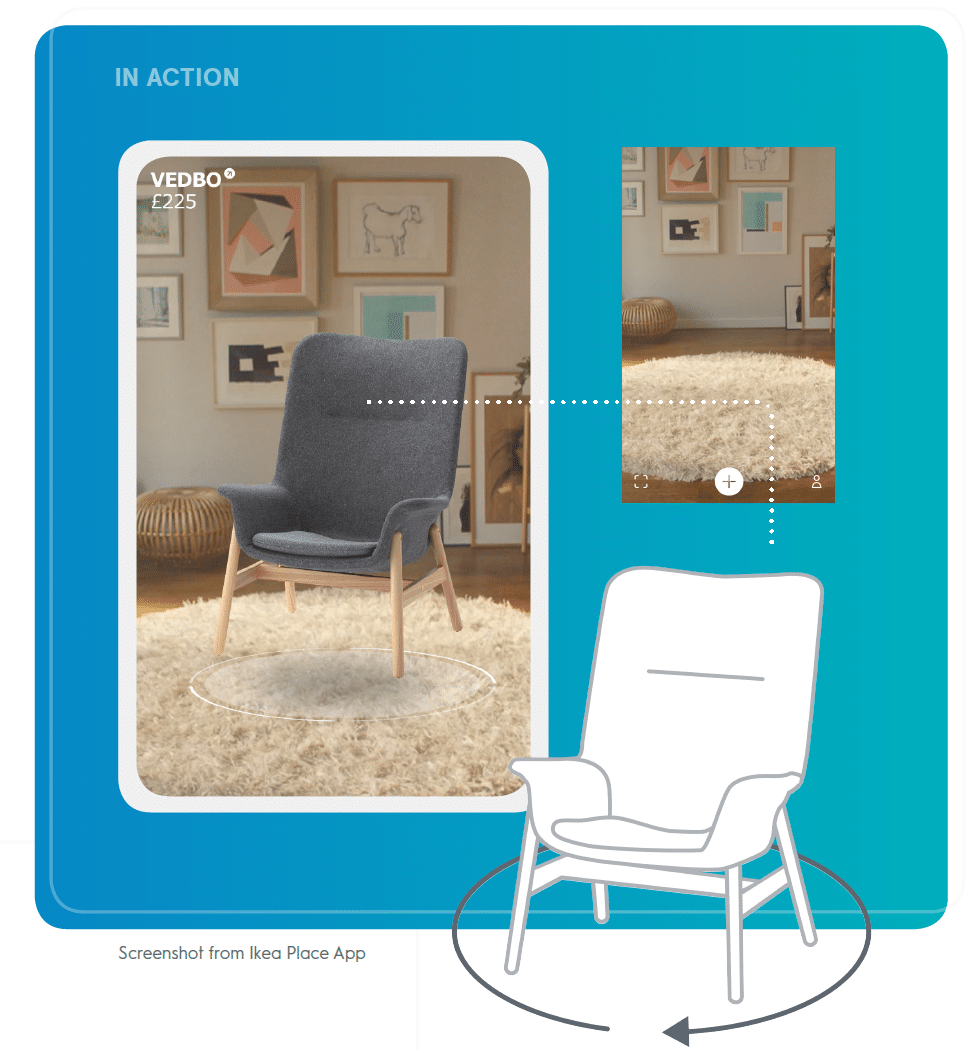 Ikea improves the furniture-buying experience and collects huge amounts of data in order to improve its product recommendations going forward for individual users.
ASOS
ASOS reinvents the concept of a dynamic landing page by monitoring users' interests. For example, if at one point you search the website for skirts, then later type in the homepage URL, you may be automatically redirected to the women's section. This improves the experience for repeat visitors, who are taken to the part of the website that is most relevant to them in that moment.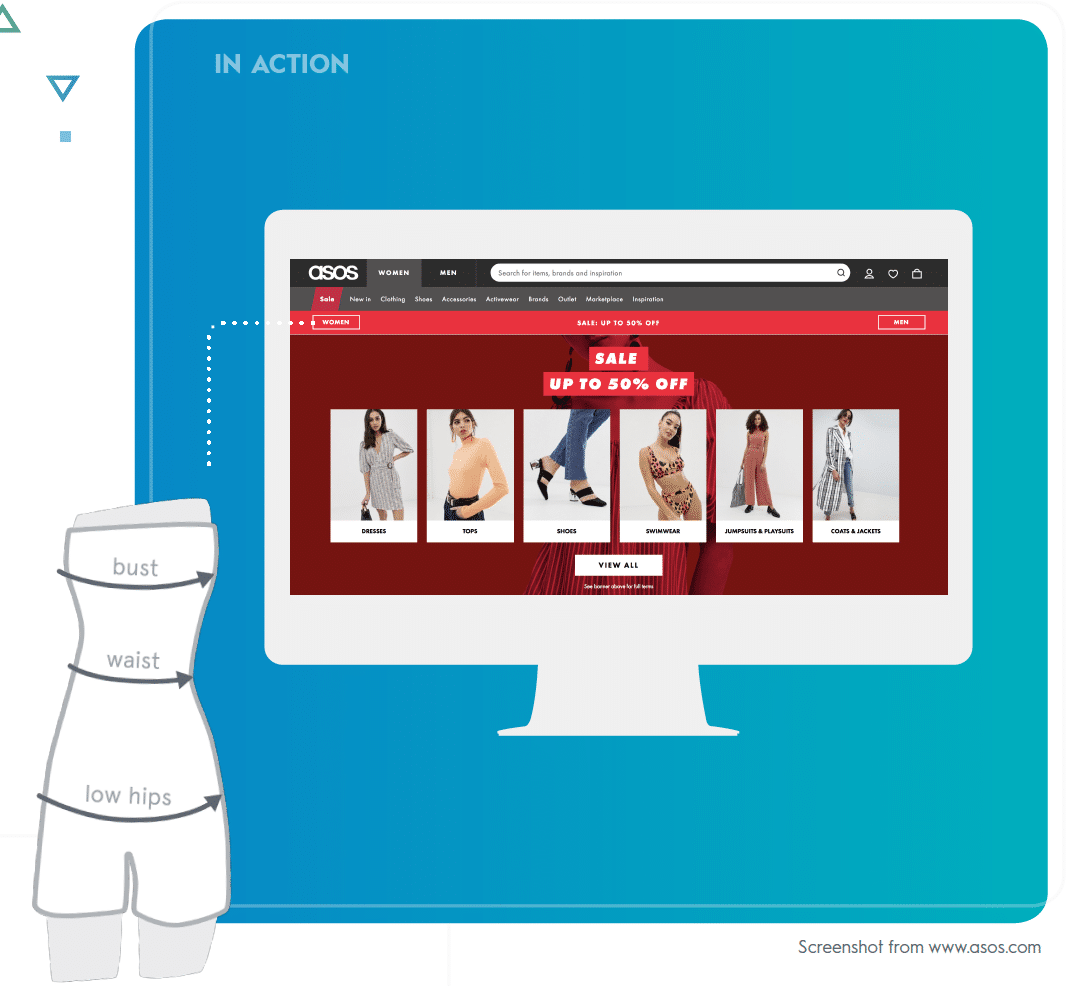 In addition, customers who have already determined the right fit for them will enjoy having that information follow them around other product pages, saving time and improving the buying experience.
Sephora
Sephora places a significant part of its customer interaction on its stellar marketing strategy, serving up hyper-relevant content in-store, on social media, in-app, and on its website. Using data gained from previous purchase history and other user habits and trends, offerings are tailored to individual preferences.
Their webpages also aim to answer any questions and concerns a shopper might have about products, providing information relevant to their buying decision. Sephora brings an in-depth digital presence to their physical locations as well, delivering a true hyper-relevant, omnichannel experience.
How Hyper-Relevant Ads Work
Thanks to hyper-relevant ad content, businesses are seeing significant increases in customer retention, purchasing power, and even brand awareness. How is this achieved? With deep learning.
Deep learning models are capable of analyzing massive data sets — making them far superior to human capabilities. A fine-tuned ability to detect patterns among huge data sets allows deep learning models to more accurately (and quickly) predict what each user wants next. The ads that result from this data analysis are more tailored and personalized, increasing the chance of engagement and conversion.
This means that for the first time in history, true 1:1 marketing is becoming possible. This ad behavior helps customers discover new products that they'll actually be interested in and even remind them of products they might have forgotten about.