The industry is transforming for the better as consumer calls for privacy push forward a more responsible, addressable advertising world. As a result, more marketers are turning to commerce media as not only a solution to putting consumer needs at the center of the advertising ecosystem, but also an essential and future-proof marketing practice. 
With commerce media at the forefront of digital ad dialogue today, many marketers are eager to understand what exactly it looks like in practice. Let's unpack commerce media together through an example:  
A travel aggregator named Off The Grid is entering a new chapter in the company's life with big growth ambitions—particularly engaging more customers with enriching shopping journeys and increasing their travel bookings to Europe. 
Acquisition
To achieve their growth goals, Off The Grid launches a customer acquisition campaign with commerce media strategies at its core. Using first-party data to identify new, high-value customers who are actively planning to travel, the campaign captures their attention with personalized ads about vacationing in Europe: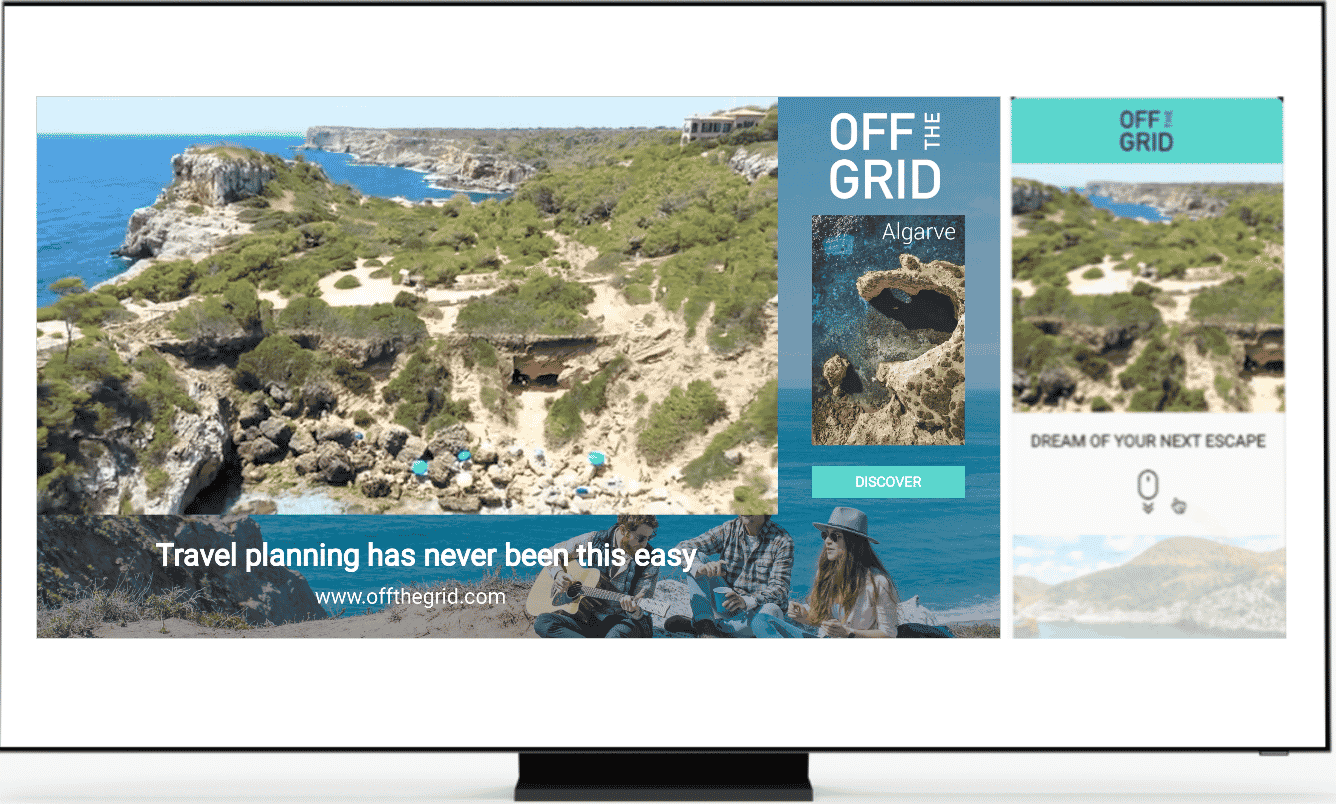 Using contextual signals, Off The Grid's campaign engages consumers with product recommendations in relevant and suitable environments—such as an article from an online publication's travel section. This approach allows Off The Grid to connect with high-intent customers through scaled messaging, generate more ad interactions, and ultimately drive more qualified traffic: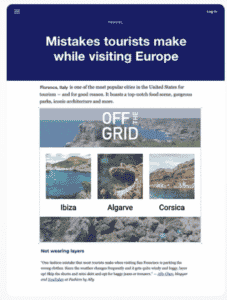 Additionally, Off The Grid moves consumers who showed interest further down the funnel with personalized ad content about nearby travel agent offers: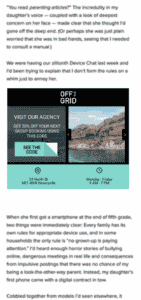 Retention
Building upon the acquisition campaign, Off The Grid also launches a retention campaign that harnesses commerce media to drive more customer lifetime value—transforming one-time customers into loyal, repeat shoppers. Using dynamic ads that help existing customers discover more services from Off The Grid, the campaign specifically targets travelers who recently returned from a vacation and inspires them to book a getaway for their next destination: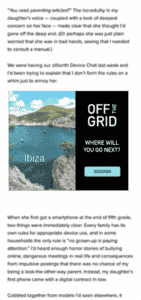 Tapping into first-party audience data, Off the Grid also re-engages previous customers who booked a trip last year. Using test and learn approaches to bring customers back to the Off The Grid website, the campaign shows them interactive ad experiences that remind them of what they're missing out on: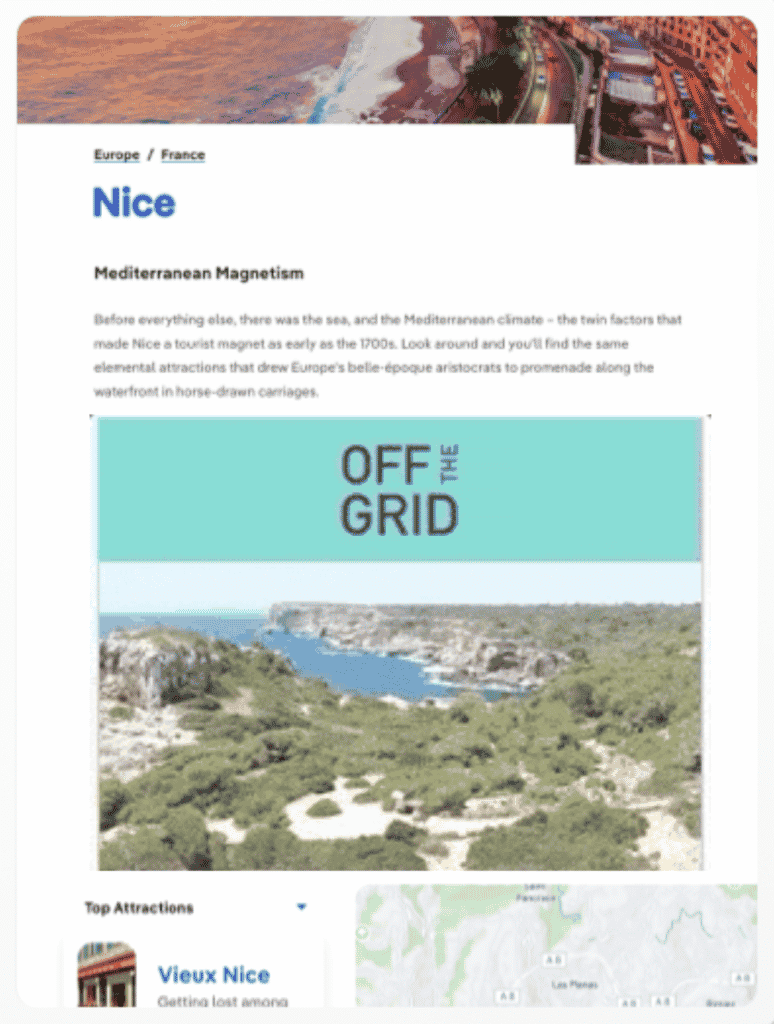 To further foster customer loyalty and stay top-of-mind among customers, the retention campaign also delivers ads that show travelers special deals and hyper-relevant loyalty offers at just the right moments throughout their customer journey: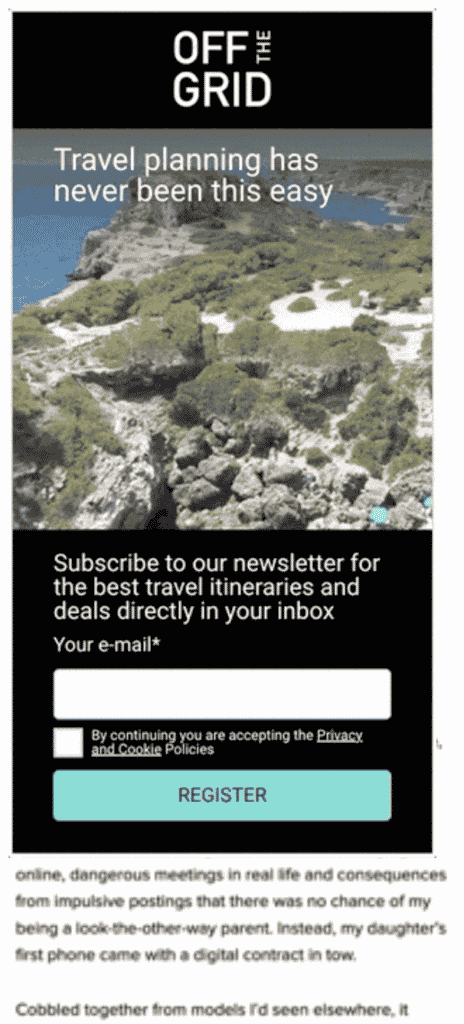 Retail Media
Throughout the campaign, Off The Grid is able to strategically tap into specialized audiences who have a high likelihood of booking with the company by using retail media. For example, the campaign targets shoppers who are browsing the "luggage" product category on various retail sites on the open internet. From there, Off The Grid delivers them ads about Off The Grid's European trip packages. 
Measurement
At the end of the campaigns, Off The Grid evaluates the success of their campaign and discovers that travel bookings on their website tripled since last year! Because commerce media enables closed loop reporting, Off The Grid is able to connect their ad spend directly to bookings. As a result, Off The Grid can now define a fully-informed budget for the future as they set out to continue leveraging commerce media and launch new growth campaigns. 
Tap into the power of commerce media
Want to prepare for the future of advertising and learn more about commerce media? Our latest Ultimate Guide to Commerce Media will take you on a journey to learn why commerce media is on the rise, who is involved in its ecosystem, and why you need it now.