We're still recovering from the Criteo Commerce Marketing Forum that took place in London last week. It was a huge success, chock-a-block with unforgettable moments and great content. Here are nine reasons why it was such a hit — and why we can't wait for the next one.
1. The venue.
Soaring ceilings, stunning architecture, rooms flooded with natural light — the St. Pancras Renaissance Hotel exudes a timeless elegance that makes for breathtaking spaces and unforgettable events. Lucky us.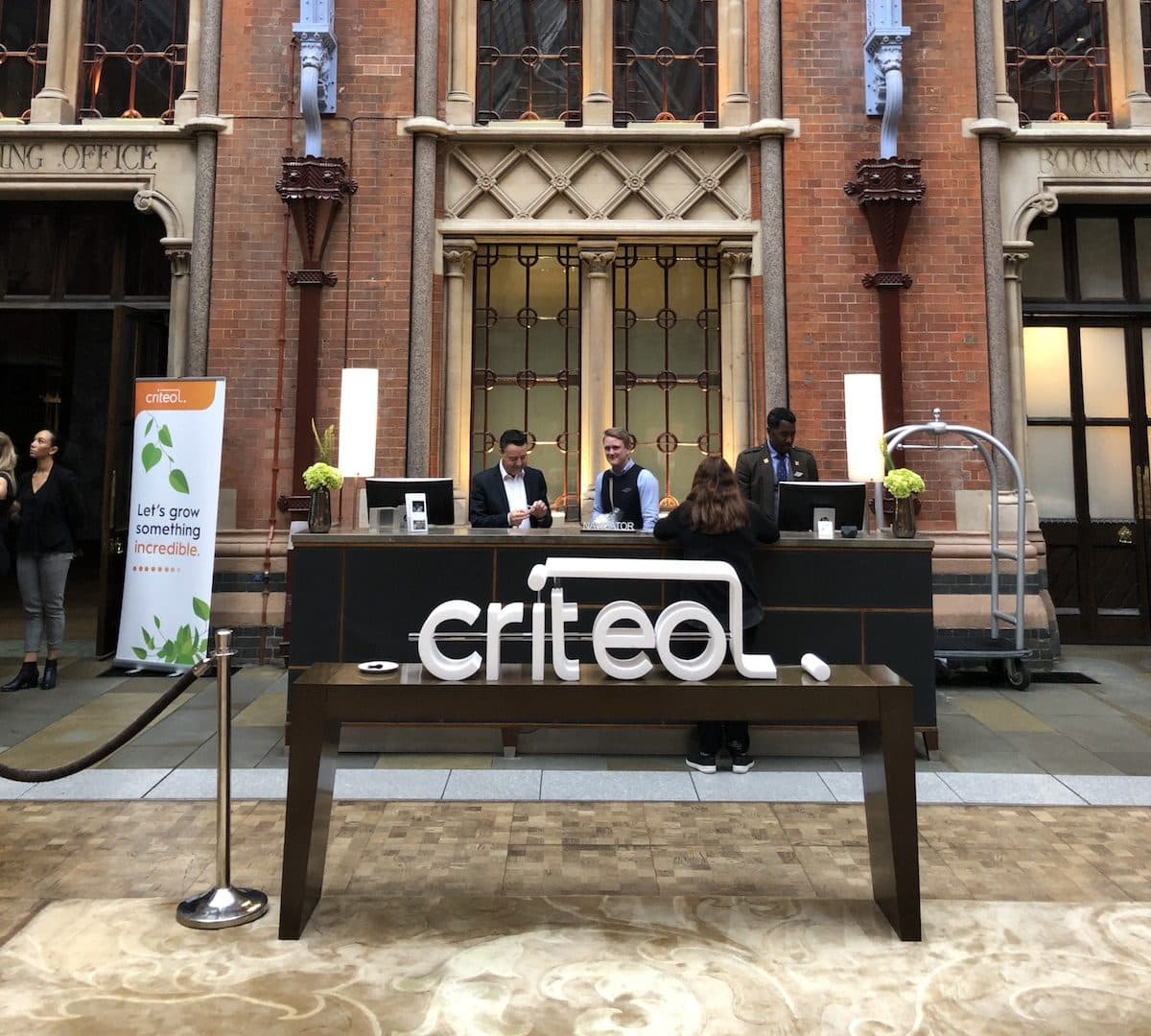 2. The turnout.
Hundreds of attendees from the world's biggest brands, retailers, and agencies joined us to talk about collaborating for growth. It was an honor to host so many incredible guests and speakers.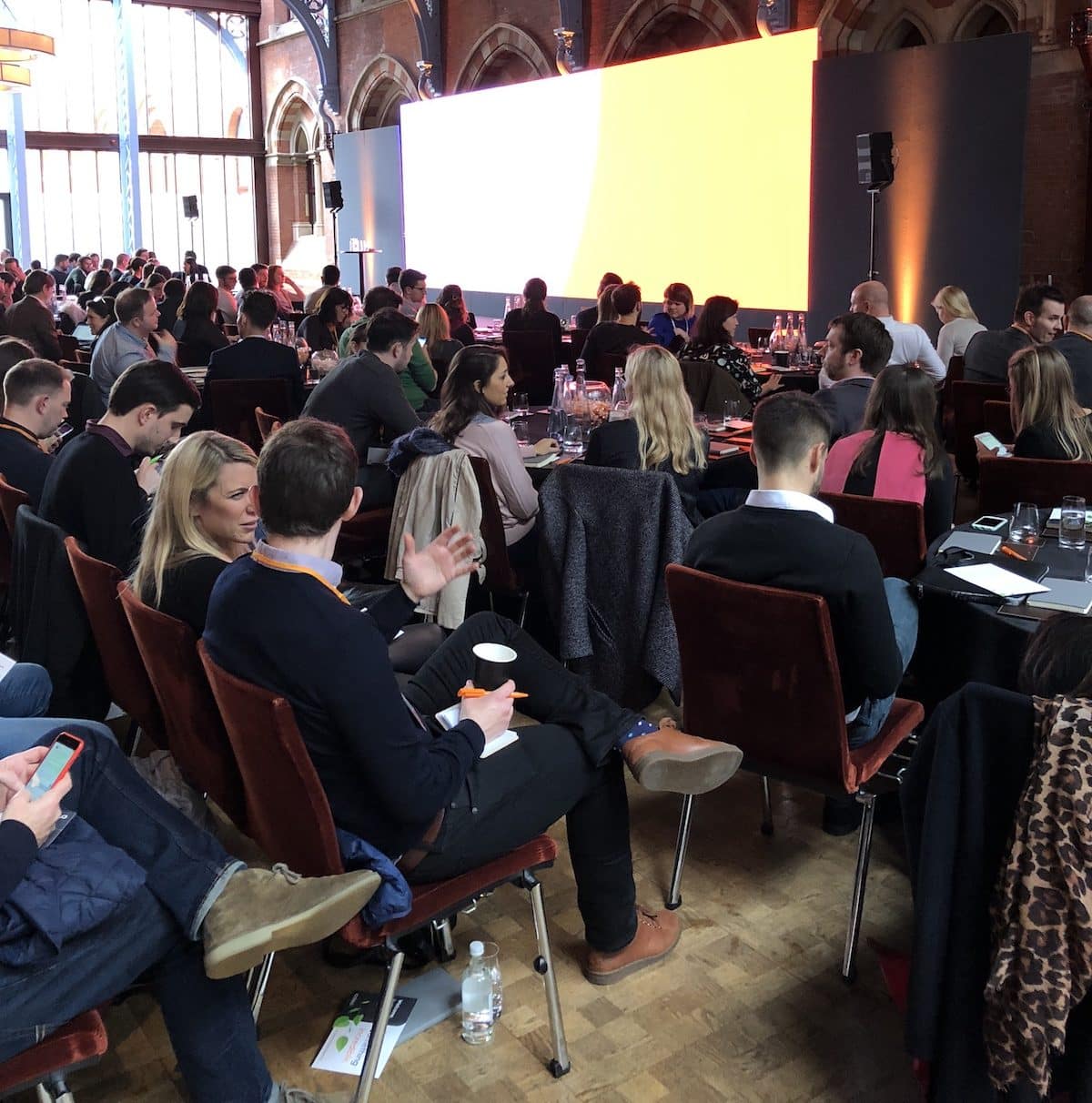 3. The Terminators.
Criteo Chief Strategy Officer Jon Opdyke spoke about AI, data, and the power of collaboration, drawing connections between modern technology and science fiction (naturally). Throughout his presentation we were blessed with images of data-savvy machines. Because when it comes to winning in retail, as Opdyke explained: One is never enough.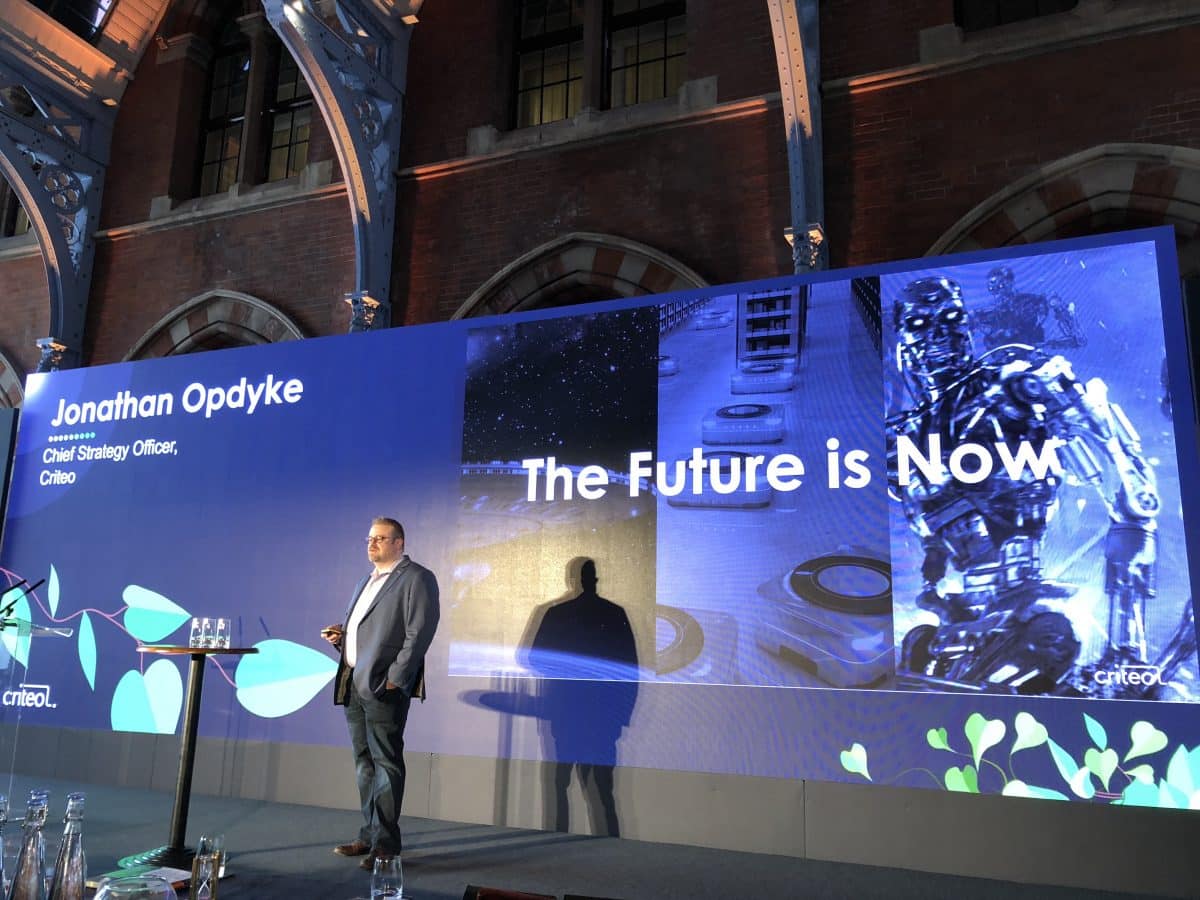 4. Spilman and the promise of prosperity.
One of Criteo's fearless leaders, Chief Operating Officer Mollie Spilman set the tone by reminding the crowd that despite the many ways retail has fundamentally changed, the industry is thriving. "The job of connecting with today's consumer has become more complex," she told attendees. "That's a challenge we need to overcome. The great news is that retail is in full bloom."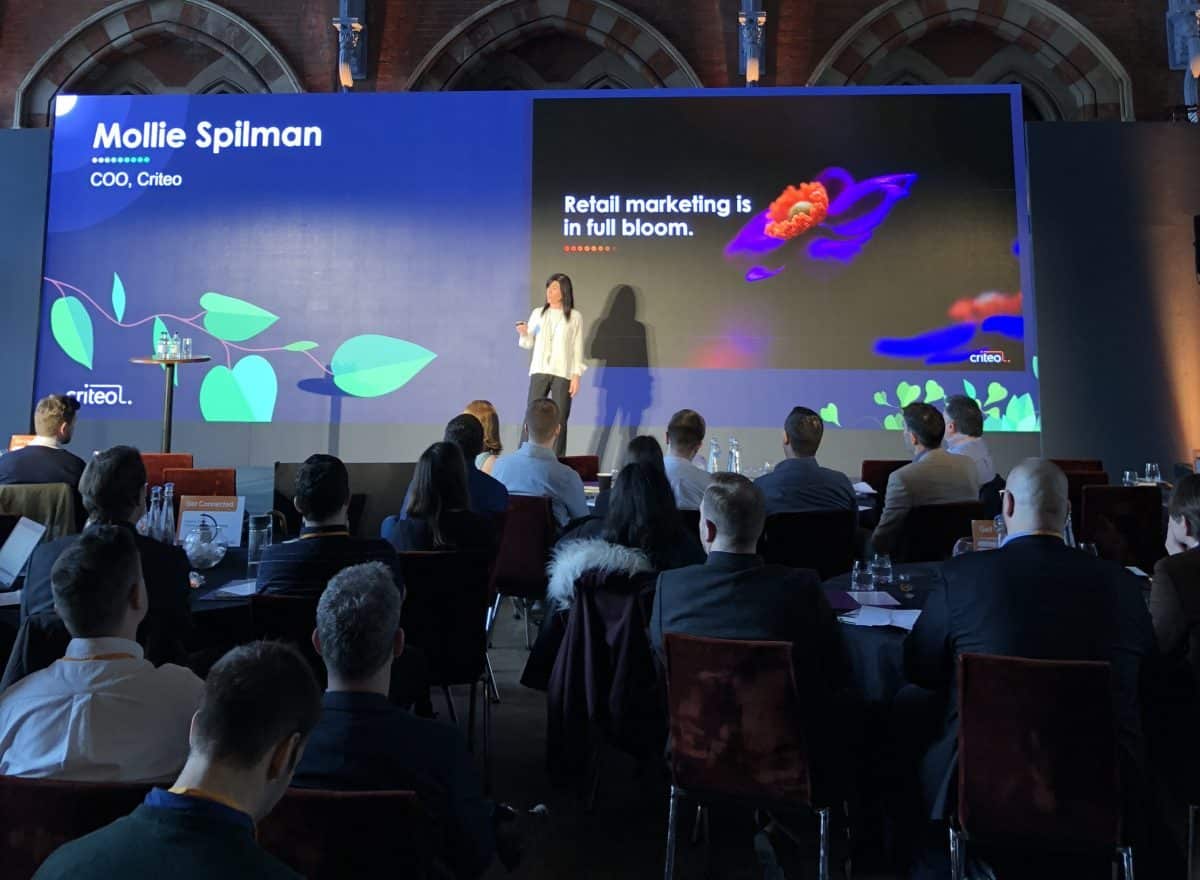 5. That time Ken Hughes showed us this slide.
A compelling speaker and an expert on shopper psychology, Ken Hughes explained the importance of hyper-personalization, the "blue dot consumer", why Gen Z doesn't have patience for buffering, and how we feel when brands just don't get us. Hence, this photo followed by a collective chuckle (and nod) from the hundreds in the room. #NailedIt.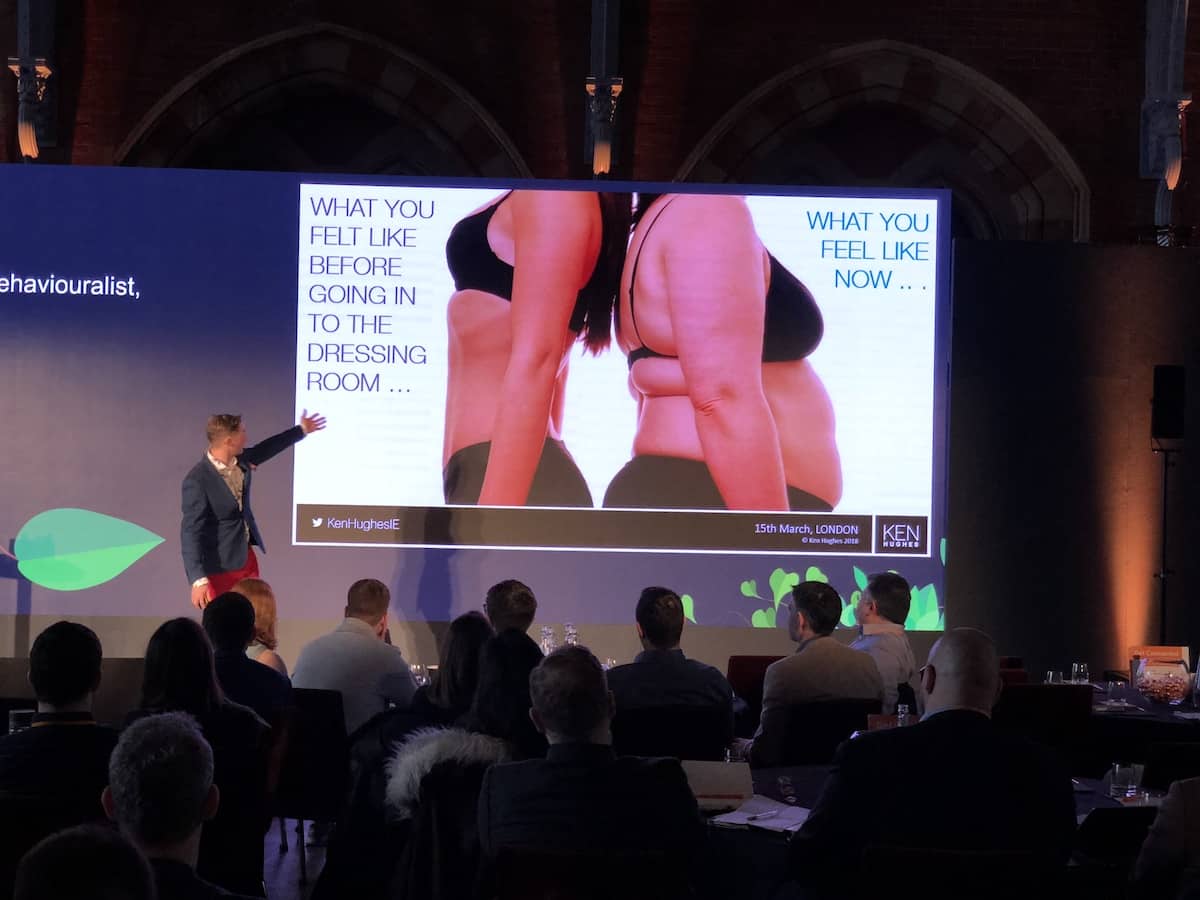 6. Lunch!
Beautiful food, beautiful space right next to stunning St. Pancras train station, all paired with great company and conversations. It was the perfect way to fuel up for an afternoon of great commerce marketing content.
7. When Piers Drake used movies to explain marketing.
What do "Mad Men," "The Wolf of Wall Street," and "A Beautiful Mind" have in common? Drake (the Head of eCommerce at OMD EMEA) explained, using characters as examples with relentless drive, creativity, and genius to explain the convergence of sales and marketing. We think Don Draper would approve.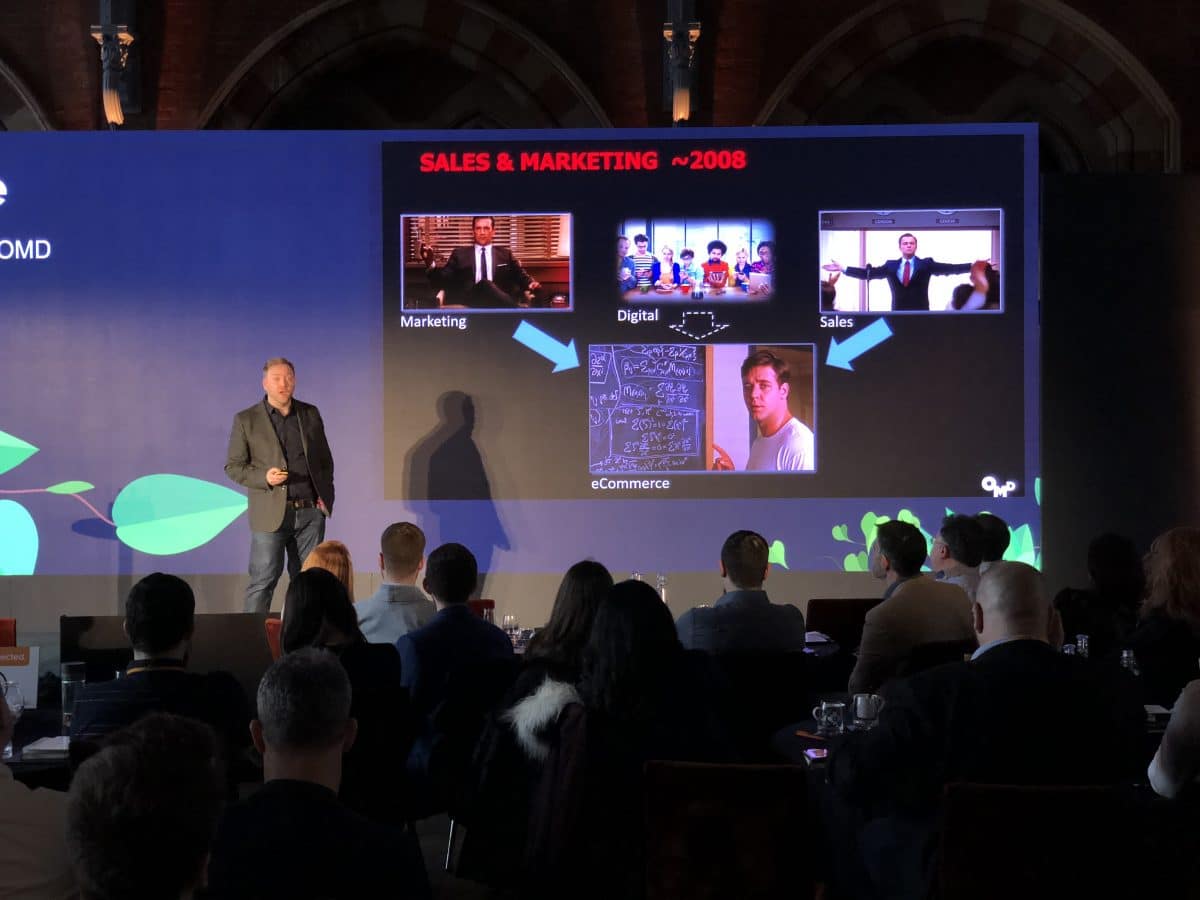 8. Alexandra Wilkis Wilson.
Alexandra Wilkis Wilson explained what running successful startups really takes (she founded three). (show slides & video). She also talked about the importance of mentoring younger staff, embracing change, and keeping your perspective as a leader. Wilson, with her disruptive (and highly profitable) companies, has been among those who've paved the way for legions of hopeful entrepreneurs. Hats off to a truly original #GirlBoss.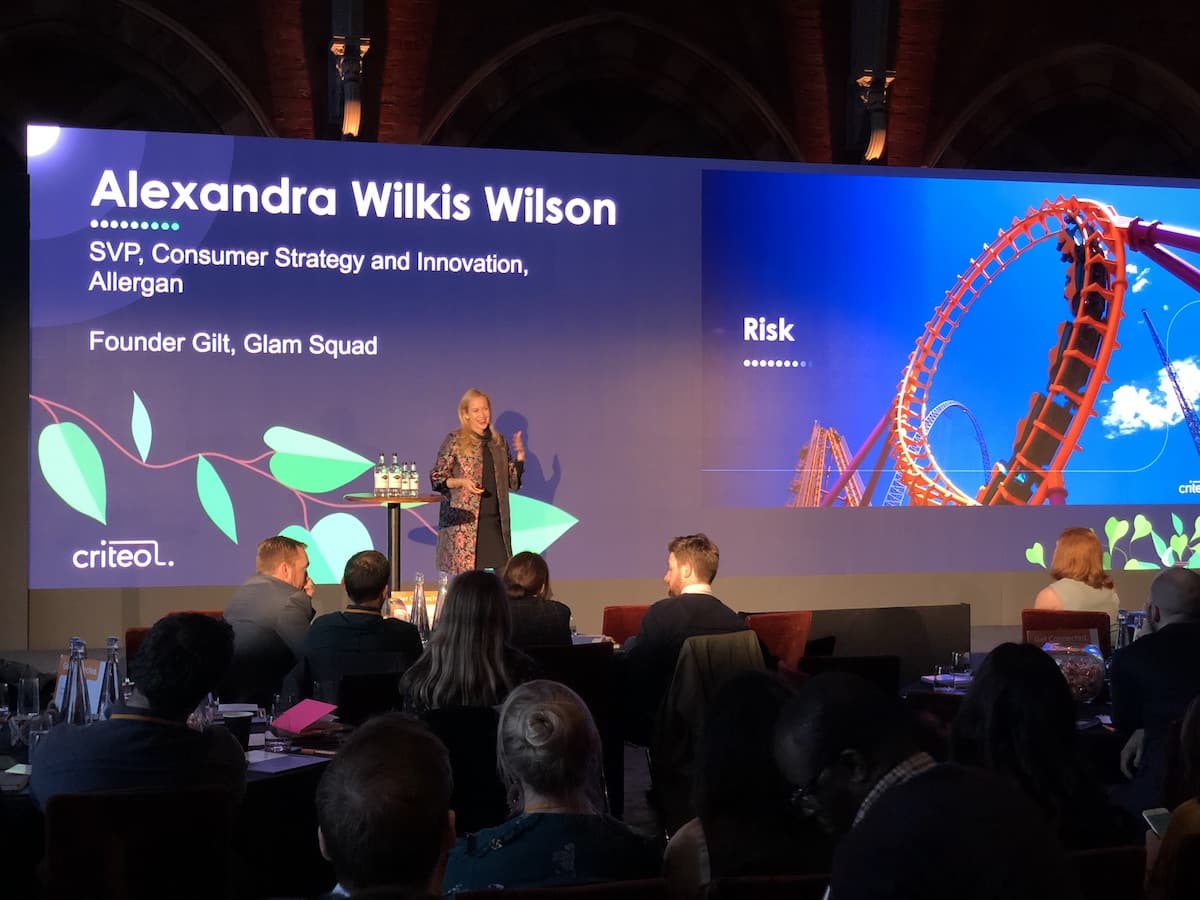 9. Dinner and the after-party at German Gymnasium.
With a live DJ spinning hip hop & R&B, servers delivering custom cocktails, incredible steak and the biggest chips (read: "fries" for the Americans) we've ever seen, the party didn't stop till the wee hours. To all the commerce marketers we saw living the "work hard, play hard" dream, we salute you.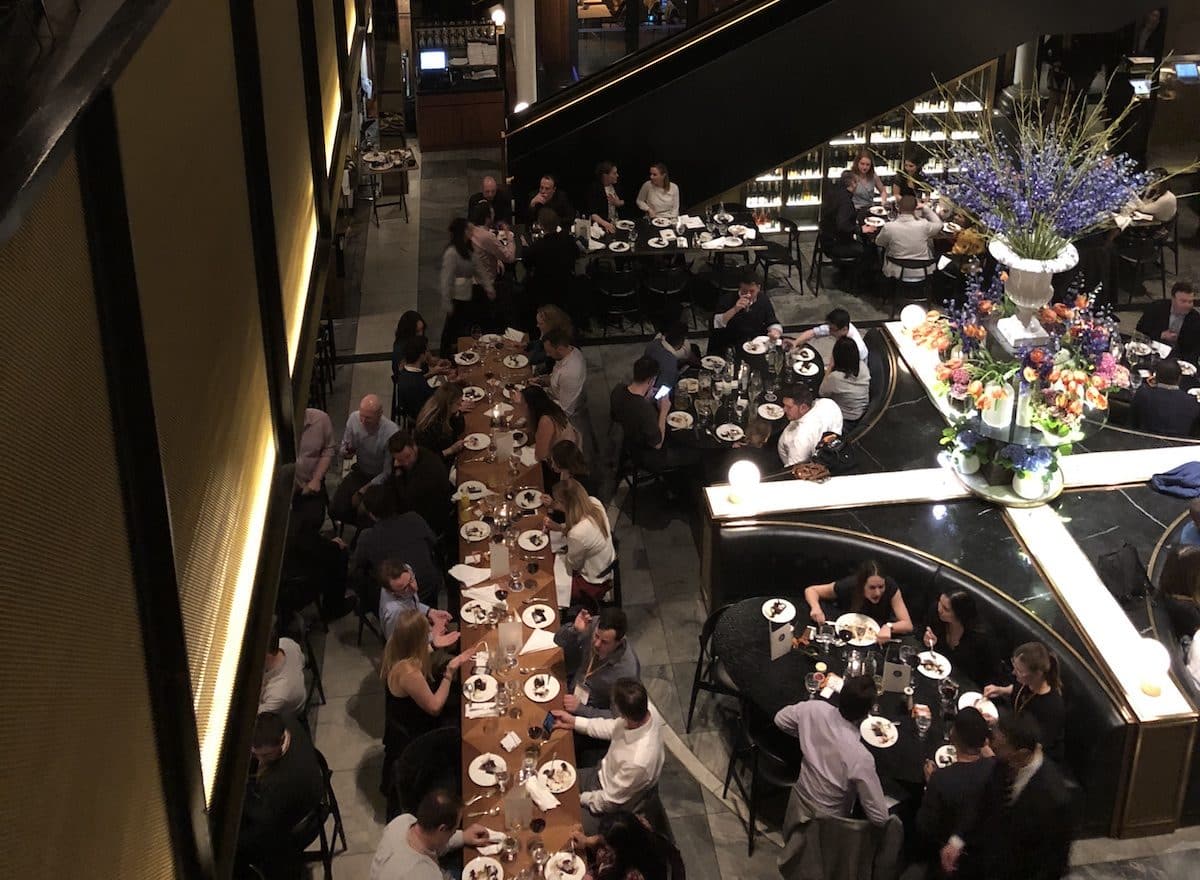 Be sure to mark your calendar for our next Criteo Commerce Marketing Forum, happening on May 10th in New York City. Keep an eye on our website and social channels for all the details, and RSVP right away to reserve your spot!