Last month saw the fourth edition of Viva Technology, France's largest technology summit, each year bringing together an ever-widening pool of companies and professionals who want to find out about the sector's latest trends and gain insight into the visions of the world's technological leaders. This year was no exception, with VivaTech welcoming some of the industry's biggest names, such as Jack Ma from Alibaba, Mickey Mikitani from Rakuten, Margrethe Vestager from the European Commission, and Ginni Rometty from IBM.
Thanks to its eclectic mix of startups and large corporations, politics and business, professionals and consumers, VivaTech has quickly grown since its first event in 2016. This is thanks also to its commitment to diversity and inclusiveness (125 countries were represented and 42% of speakers were women), meaning it has proudly hosted over 124,000 visitors, and more than 450 speakers and 13,000 start-ups. This year, the event cast light on four major industry issues: Women in Tech, Tech for Good, Talent, and Europe.
It became clear over the two-day event that technology is no longer just a question of innovation in relation to business. Affecting an increasingly large part of our daily lives, it also has an impact on political decisions and social and ethical matters, which are shaping the future of how we live together.
During his speech, President Emmanuel Macron explained his intention to fight protectionism and increase international cooperation, particularly on a legal front. Although the US and China are still very much leading the way in terms of innovation, Europe is growing at an impressive rate, building in strength and power.
What was new at the 2019 edition?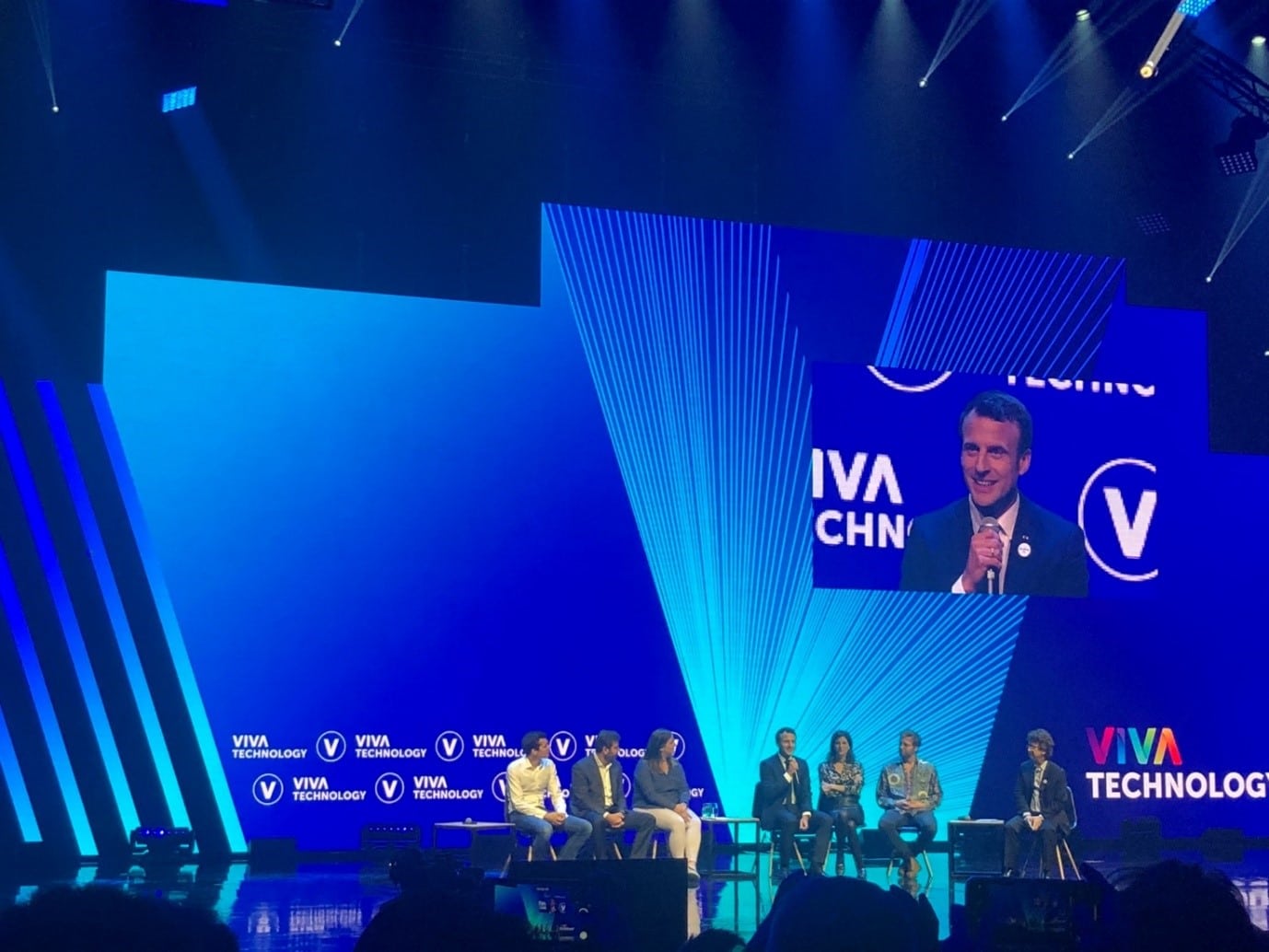 This year, the event explored various technological issues: artificial intelligence, 5G, blockchain, quantum computing, genetics, New Space Era, mobility, greentech, and cybersecurity.
5G was a central theme running through the summit, with presentations from Ken Hu from Huawei and Börje Ekholm from Ericsson.
The flourishing "New Space" sector saw the presence of numerous startups committed to the development of Earth observation satellites and to the concept of deep space mining. A highlight of the event was the presentation given by Holly Ridings from NASA on plans to return to the moon, and Tanya Harrison from Arizona State University on the exploration of Mars.
This year's VivaTech conference also attracted a young, diverse audience. The AfricaTech area offered a chance for visitors to meet a number of innovators from African countries rarely visited or talked about in Europe, whilst the "Pitch Zones" provided young techies with an opportunity to sell their ideas to potential investors.
However, it wasn't all about technology. Topics such as soft skills and inclusion and diversity were up for discussion by companies like IBM, who are currently in the process of establishing programs with schools and universities to invest in soft skills like problem solving and independent learning, which are much more highly regarded than standard hard skills. At a time in which artificial intelligence can significantly minimize the need for human intervention in operational activities, continuous training and re-qualification, for example through the simulation of interviews and certifications, is what matters most.
Similarly, corporate social responsibility is no longer seen as an extra but as the nucleus of a company. Various studies conducted by McKinsey demonstrate the correlation between an inclusive working environment and the positive financial performance of a business. We need look no further than brand perception.
Consumers interact primarily with brands that promote diversity, racial equality, LGBT rights and civil rights. IBM mentioned how AI is supporting this new focus: Its AI OpenScale platform can help to improve the recruitment process by eliminating unconscious biases. So, for anyone wanting to find out about the latest technological trends or to draw inspiration from the industry's biggest companies and most visionary minds, VivaTech has proved itself once again as an event not to be missed!