We just finished a whirlwind few days in Cologne at DMEXCO 2018, where the key players in digital business and marketing convene each year. To kickstart our first day at DMEXCO we headed over to Seminar 7 where Alexander Göesswein (Regional Managing Director of DACH, MEA and Russia at Criteo) was joined by Benno Hamann (Head of Customer Success DACH at AppsFlyer) and Albrecht Fischer (Head of Performance Marketing at MYBESTBRANDS) to deep dive into the world of shopping apps.
Topics included the growth of app usage, consumer spend in apps, some of the key app challenges like re-engagement and reactivation, and more! Here some highlights from the session:
1. In-app transactions are on the rise.
With the latest Criteo research revealing that mobile transactions (mobile web + app) make up 65% of all transactions, it's clear that the opportunity for shopping apps is huge.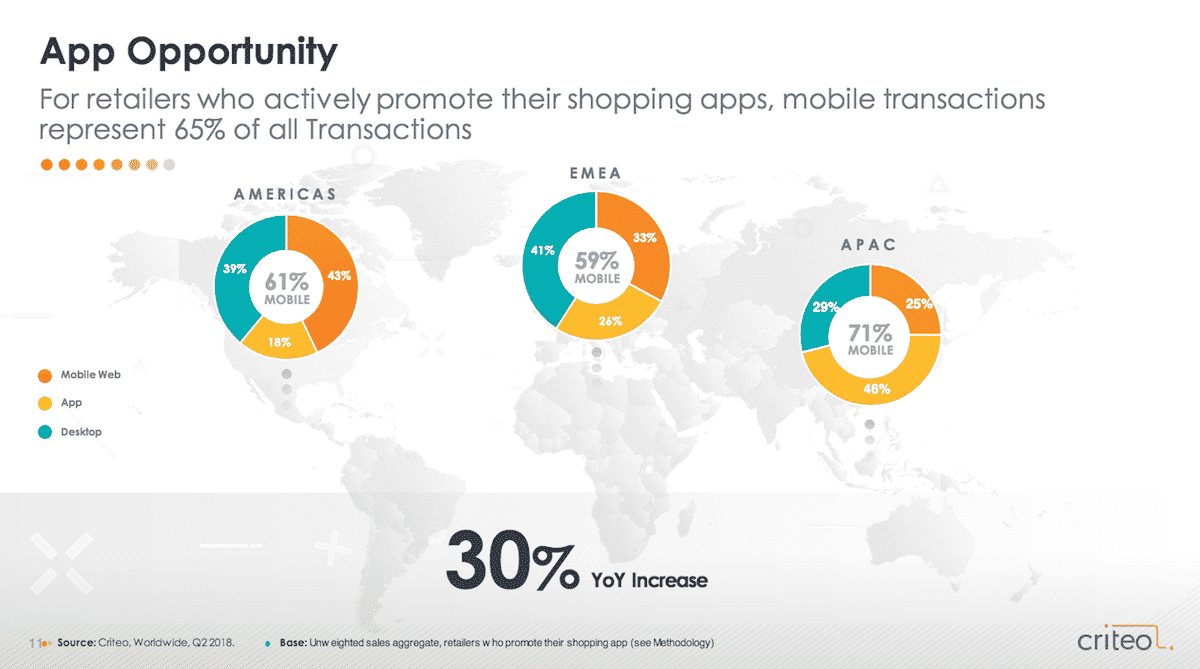 Criteo's latest research shows a 30% YoY increase in app transactions worldwide. On top of that, the usage of shopping apps is outpacing other categories, according to data from Flurry Analytics.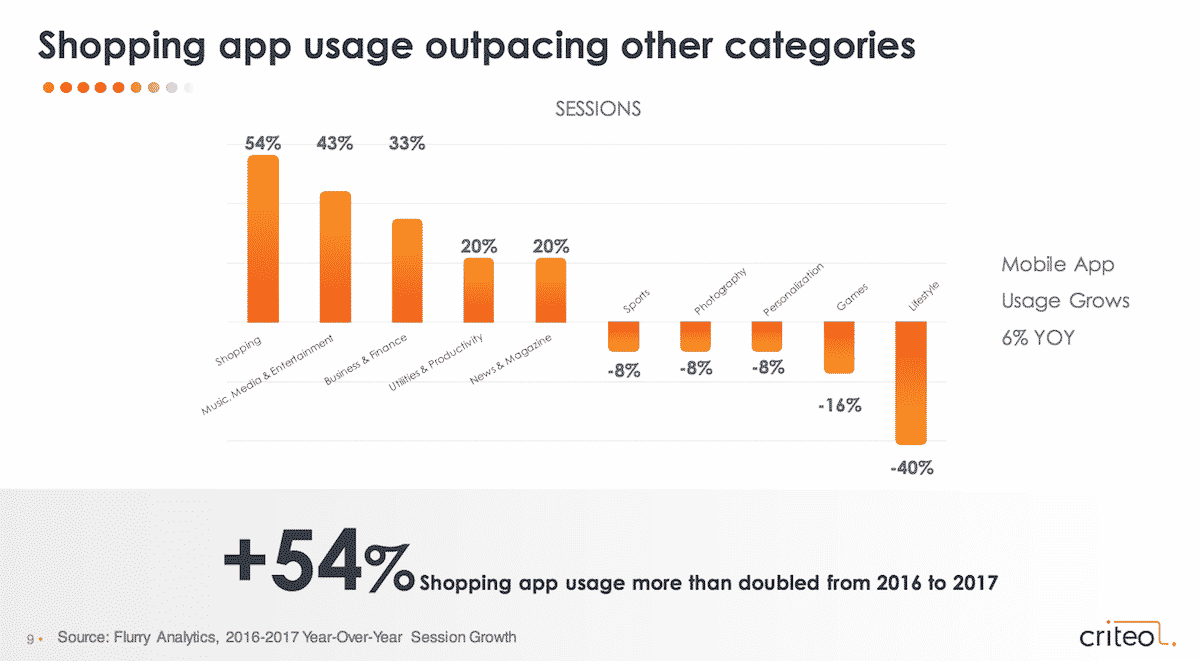 As apps are becoming more of a transactional channel, consumer spend in apps continues to grow. Criteo's Alexander Göesswein predicted that in-app transactions will double within the next four years.
2. Apps are effective at capturing shoppers' attention.
According to research by App Annie, 7% more time is spent in apps than in browsers. No wonder apps play a crucial role when it comes to creating and engaging loyal customers. Due to mobility and convenience, it's no surprise that we're seeing desktop traffic diminishing more and more.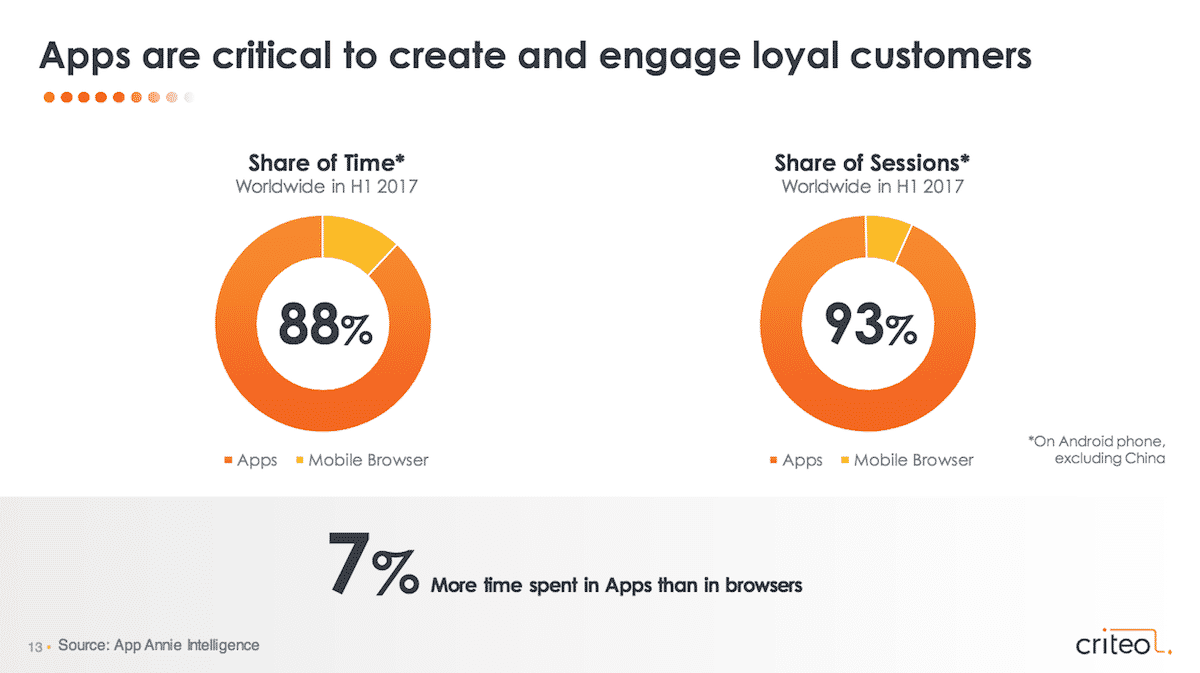 Albrecht Fischer from MYBESTBRANDS, which launched an app in 2012, reiterated the importance of having a shopping app to engage loyal customers as retention and engagement rates are higher than those of desktop users.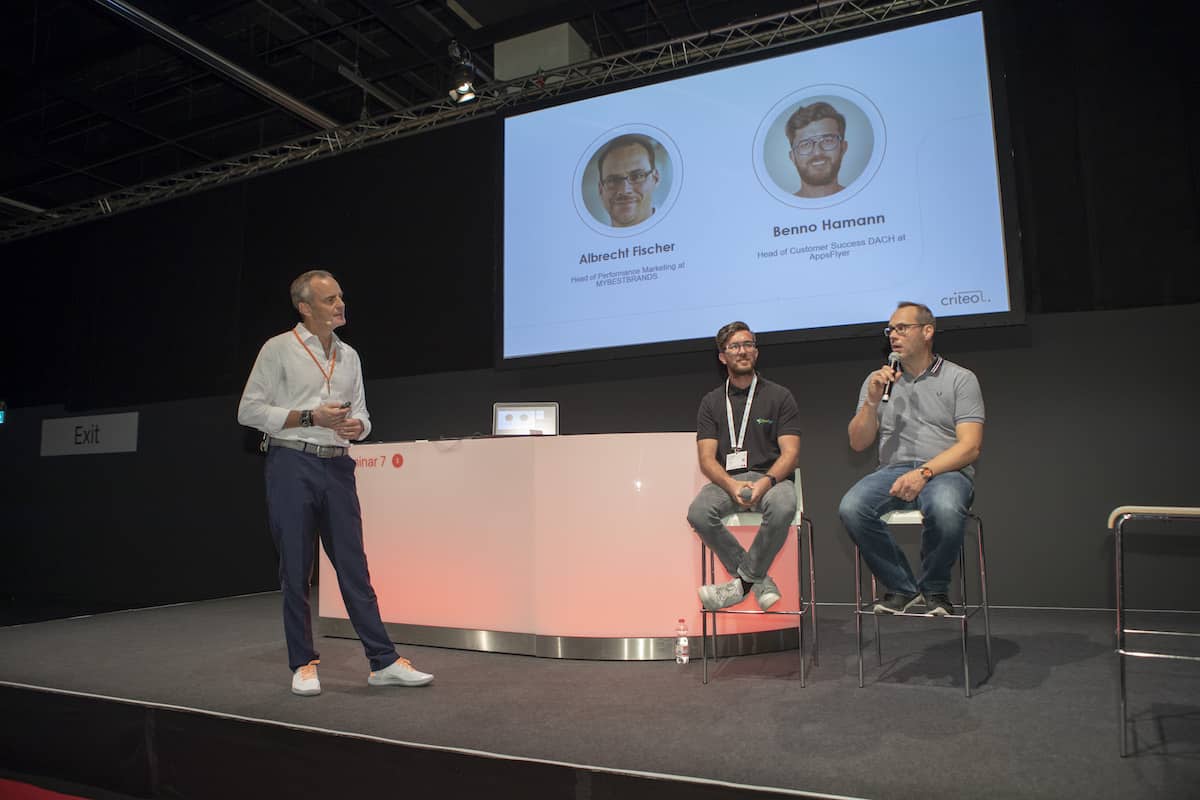 While mobile web browsing is still effective for the discovery part of the customer journey, apps now plays a crucial part in retaining and keeping customers.
3. To decide if you need an app, start by asking the right questions.
The session ended by looking into some of the biggest challenges of apps, including the cost and technical complexity of developing an app, the degree of difficulty of acquiring new users, and how it's getting increasingly harder to re-engage customers.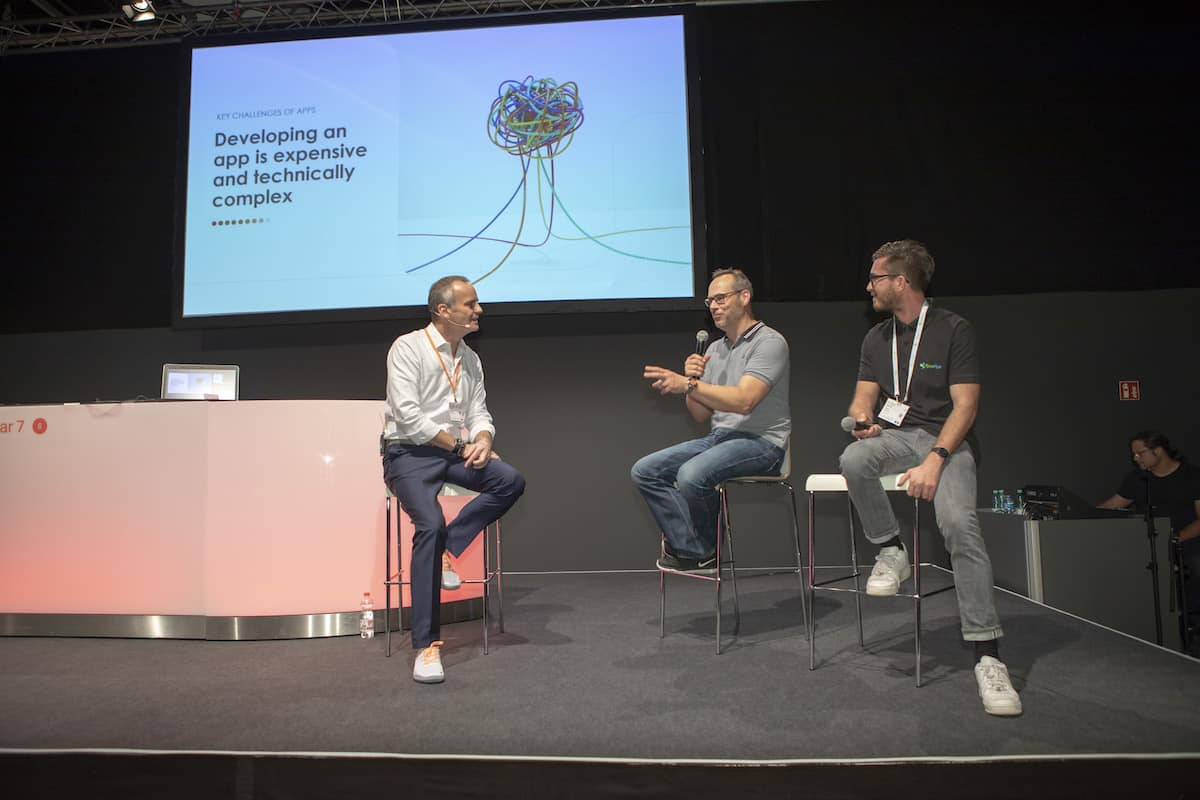 Benno Hamann from AppsFlyer reiterated the idea of not overcomplicating things. Ask yourself, does your offering require an app? When it comes to acquiring new users, measuring the right things is key. Albrecht Fischer from MYBESTBRANDS encouraged folks to "start now" if your business model caters towards app, since the more time you lose, the harder it will be to catch up.
Some of the other key questions marketers should ask themselves include: Is there an opportunity you're missing out on by not having an app? How can you stand out in the mess of apps that are available? How do you build an app that people will engage with?
If your business model allows, investing in an app is wise.
The session ended with the following key takeaway: If your business model and offerings allow for it, you should invest in an app, especially as the majority of users are there.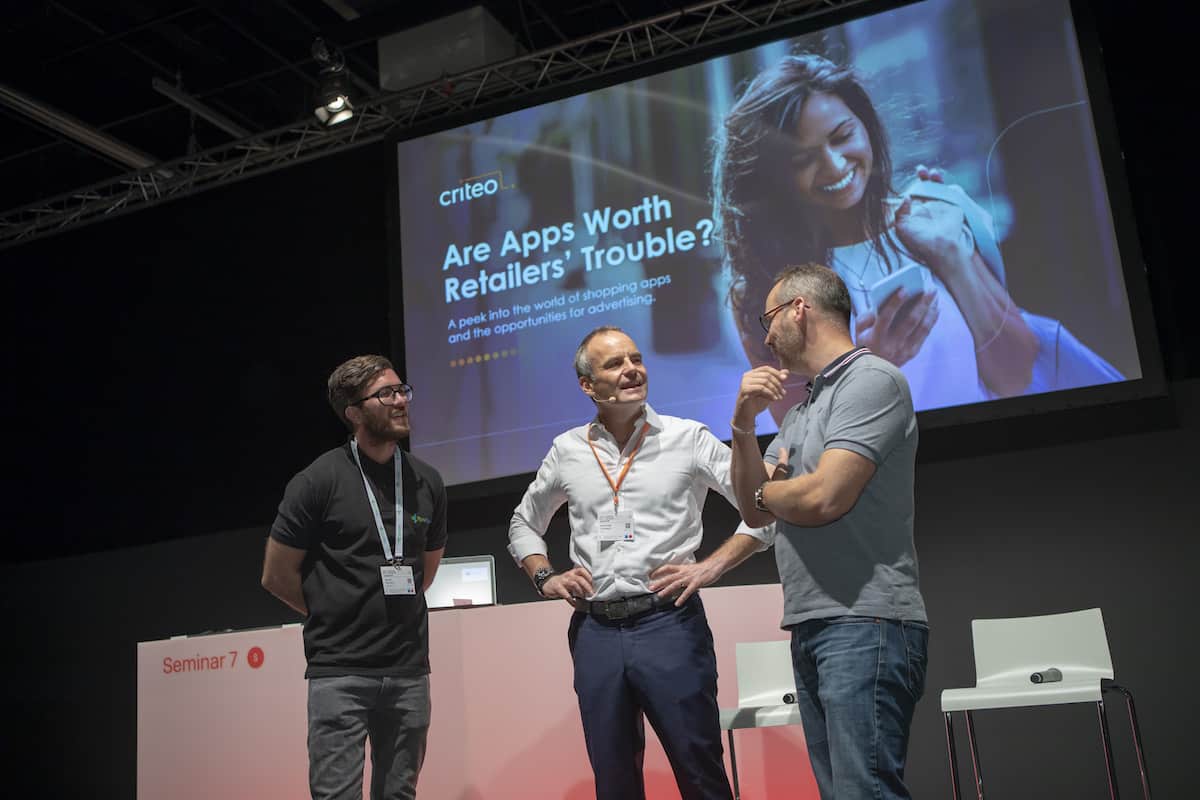 We had an amazing time at #DMEXCO18, and we can't wait to come back next year!