You've stocked up, hired extra staff, and figured out your Christmas displays. Seasonal promotions have been nailed down, mailers are ready, and social media posts have been scheduled.
But there's one more thing brick-and-mortar retailers can do to drive sales through the roof during the final months of the year:
Reach in-store customers online with a digital ad campaign.
When you hear "digital advertising", you think "ecommerce", but that's not the only application for digital ads. The trouble is, 53% of advertisers' addressable audience are offline only buyers that can't be reached online with a digital campaign. They are, essentially, invisible.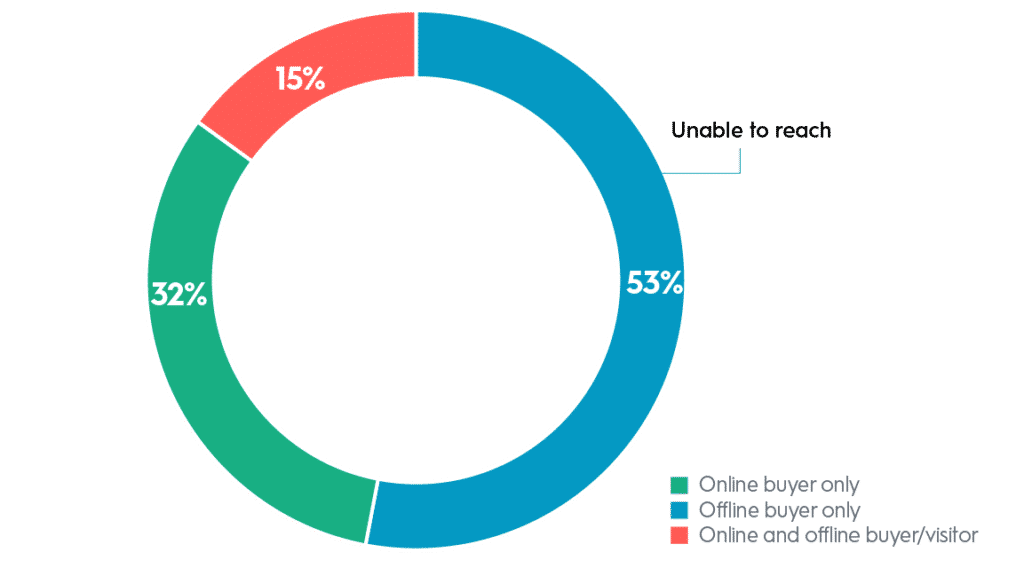 This Christmas season, you can do something about it.
There are store conversion solutions that can take your in-store customer data and compare it with a data set of active online shoppers to find matches. Each match brings together both offline and online activity for a more complete view of each shopper's journey.
With this, you can then serve up personalized display ads to your in-store customers online. Each ad will include the products and store-specific information and messaging that will be most likely bring them in to make a purchase. The best solutions can then tie in-store purchases back to ad views or clicks, so you can see how your digital campaigns are working.
Say John bought some dishware in your physical store a month ago. With the help of your digital ad partner, his anonymous ID is matched to an online ID, and you can see that he's recently been looking at wine glasses online. Knowing this, you serve John an ad with a discount on wine glasses, along with some other recommended dishware and the address of the store he last bought from. John likes what he sees, and is close to the store, so he pops in and buys the glasses, along with a serving platter.
Timing is Everything
Don't wait until the end of November to run a campaign like this. A Deloitte survey from 2018 showed that people who purchased in October spend 39% more on Christmas shopping overall. So, the sooner you can bring customers back in, the greater your Q4 sales potential could be. Now is the time to bring recent customers back to your store to get an early start on their end-of-year gift list and re-engage lapsed shoppers with can't-miss deals and steals.
In addition to starting early, plan to ramp up spend 1-2 weeks before Christmas. Our data from retailers with both online and brick-and-mortar stores showed that in-stores sales accounted for an increasingly greater share of all retail transactions in the week preceding Christmas. Shoppers that are worried that online items won't arrive in time flock to stores instead to get the last of their gifts, so it's a prime time to use personalized ads to bring them in your door.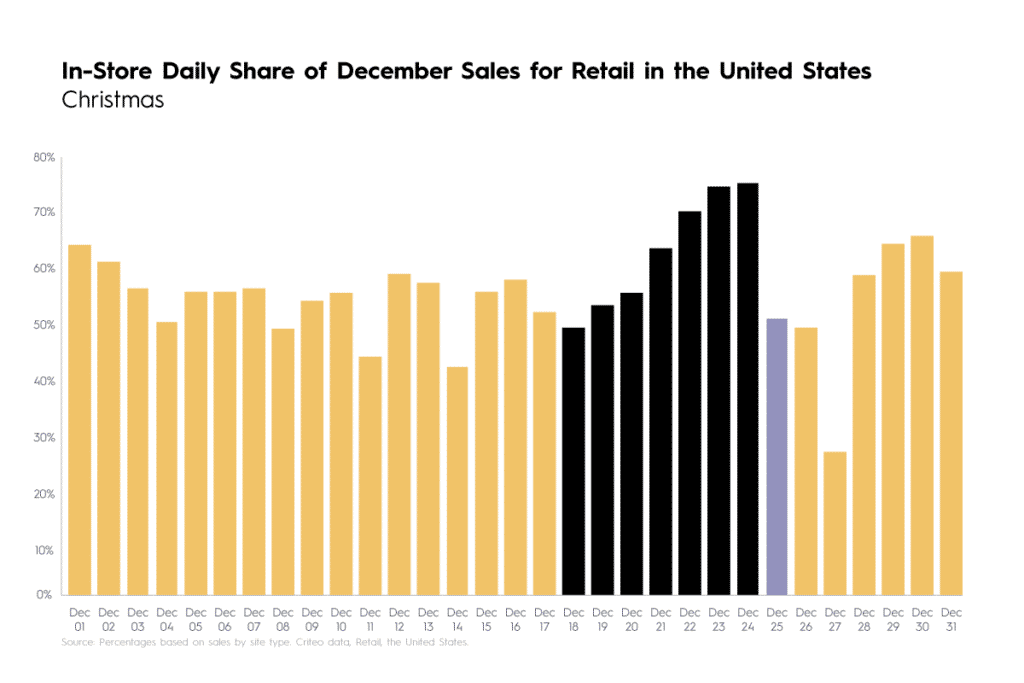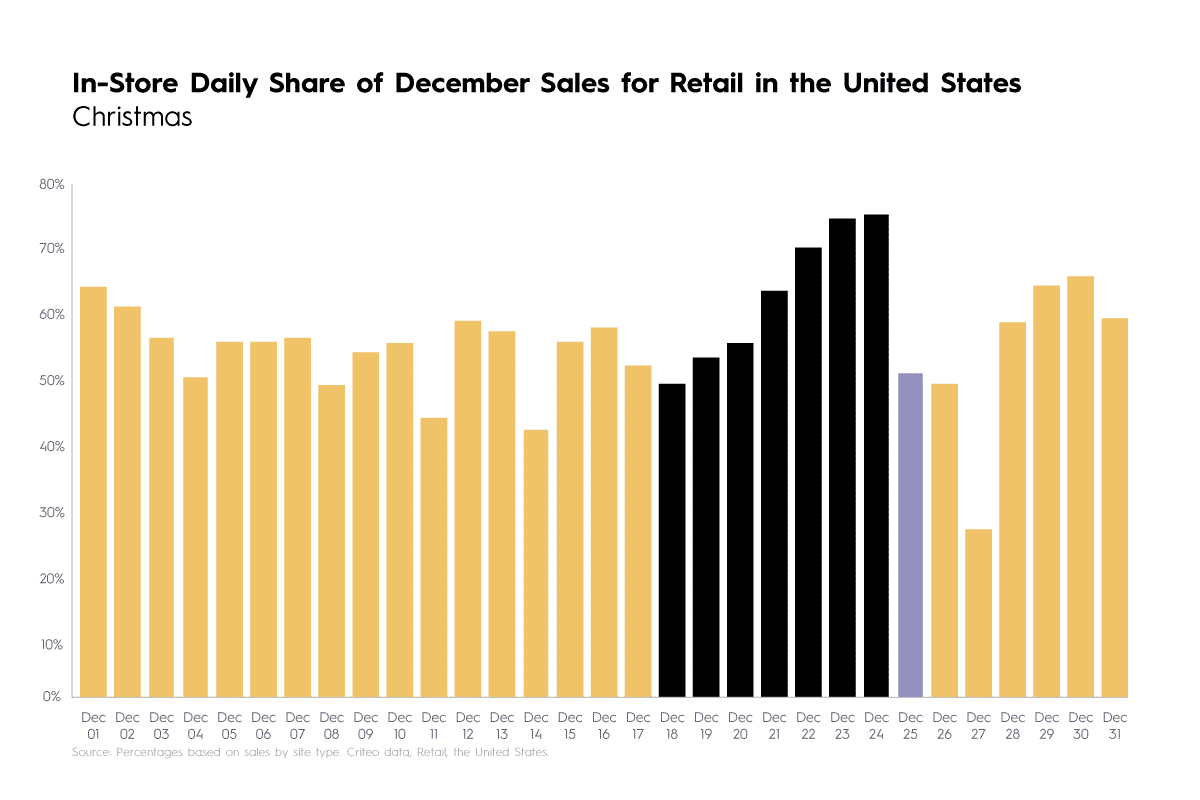 Omnichannel: The gift that keeps giving
A true omnichannel campaign like this, where you're connecting online and offline journeys and gaining valuable shopper insights, will reward you handsomely during peak shopping season. It will also deliver dividends long after, thanks to the improved customer experience you'll be able to provide and the new online audiences you'll be able to target. In fact, we've seen advertisers who take an omnichannel approach achieve a double-digit percentage increase in revenue across all sales channels. And that should have you feeling merry all year round.
For more tips and tactics you can put into action today, download our Global Holiday Trends 2019 Report or EMEA Festive Season Report below: