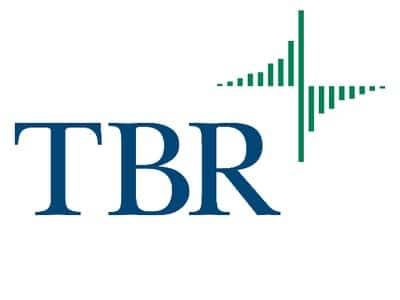 By now, it's common knowledge that the shopper journey is pretzel-shaped, and marketers need to use multiple tools to guide shoppers from discovery, to engagement, to re-engagement and onto conversion.
In a new report from Technology Business Review (TBR) analysts Stuart Williams (@s2_williams) and Zach Rabel (@ZacharyRabelTBR) have identified a high-growth market segment they call "Shopper Engagement", estimated to be valued at USD 38 billion by 2021.
Encompassing audience discovery all the way through to re-engagement, Shopper Engagement, if done well and continuously, leads to the "transaction" stage in what TBR calls the "Digital Customer Experience Continuum."  Shopper Engagement also includes all intervening media engagements and programmatic marketing that guide consumers toward a purchase, with key subsegments being Advertising, Agencies, Marketing Cloud and Social Media.
These solutions use a variety of technologies, including people-based advertising and programmatic marketing, as well as Digital Marketing Suites for campaign planning, implementation and management.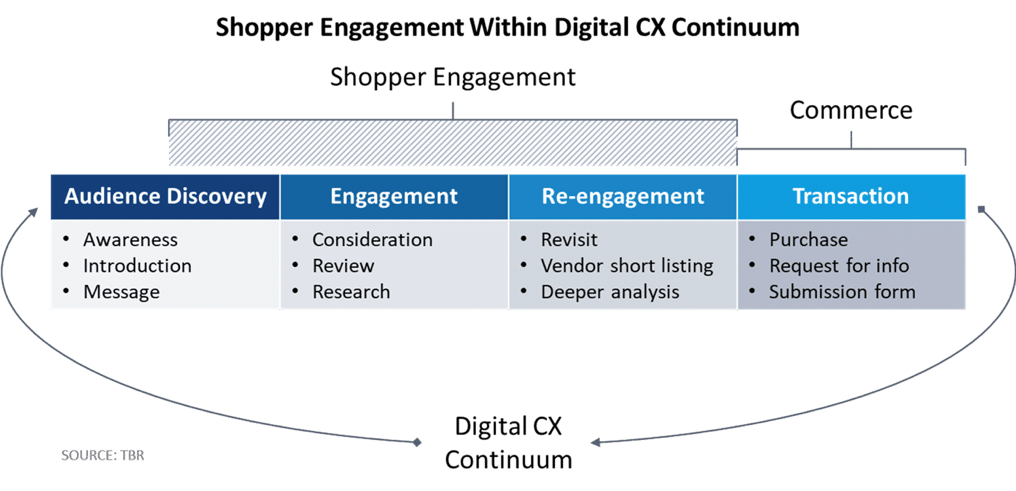 As shoppers are getting more sophisticated, across multiple devices, online and offline, TBR foresees a consolidation of the multiple tools marketers currently use to engage consumers in the shopping experience, from initial interest to a successful purchase. Shopper Engagement, which takes massive amounts of real-time, high-quality signals from consumers across channels and devices and activates them in real time to drive a conversion will include audience targeting and retargeting; physical and online engagement; customer behavior analysis; offer, pricing and cart analysis.
Criteo, with our comprehensive Commerce Marketing System powered by the Criteo Shopper Graph, is well placed to help brands and retailers succeed from Audience Discovery all the way through Transaction.
Check out TBR's full research report below!
Note that those numbers are TBR's own estimates and are not endorsed by Criteo and should not be interpreted as material guidance.