As marketers begin the transition into 2023, they face a new year of uncertainty, as well as greater possibilities. There will naturally be challenges to navigate; but with every challenge will come opportunity. And marketers who leverage the power of commerce media to reach and engage consumers where they're actively browsing and buying — as well as accurately measure commerce outcomes — will seize the advertising opportunity in the new year and beyond.
With 2023 fast approaching, we asked several of our commerce media experts to weigh in on the marketing and advertising trends marketers need to keep top of mind to be successful in the year ahead. Here's what they had to say . . .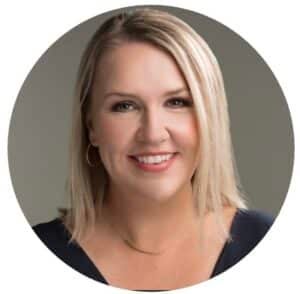 1. The scales will tip for emerging media environments.
Emerging environments such as retail media, which sits at the center of commerce media, continue to gain traction with marketers, and this trend shows no signs of slowing down in 2023. While this is particularly true in the US, we'll also continue to see increased adoption across Europe and the Asia-Pacific region to outpace other forms of media. For instance, while social media currently still garners more ad spend from advertisers, eMarketer predicts retail media spend will grow five times faster than social media this year.
Retailers will continue to expand their media offerings to own their end-to-end customer journey, and marketers will keep investing in retail media because it works. In our research report, "Future of Commerce – The Rise of Retail Media on the Open Web," more than half (51%) of senior media agency respondents reported that retail media offered sharper audience targeting, relevance to the actual purchase (58%), as well as sales growth (53%). Agencies and their clients, as well as retailers, will lean further into retail media to amplify their success in 2023.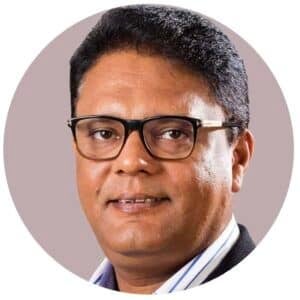 2. Deal days will bow to true consumer shopping habits.
Over the last three years, the rise of ecommerce completely transformed how consumers shop and buy online, and that will lead brands and retailers to evolve their approach to deals. In the past, they expected massive sales on singular deal days like Singles' Day or Black Friday, but now, while those days are still major commerce events, they've seen softened sales in recent years.
In APAC for instance, while this year's data showed large sales spikes leading up to Singles' Day (held on November 11th), Southeast Asia's sales were down (-23%) compared to last year. Criteo data also showed Black Friday saw softened sales since 2015. This may be because retailers and direct-to-consumer (DTC) brands held their own sales events earlier in the holiday season and throughout the year. This helps them stand out amid competition by giving consumers more control and choice in their shopping schedules. Brands and retailers are getting more savvy by offering continuous value with smaller deal days throughout the year, rather than hinging their strategies on one or two days.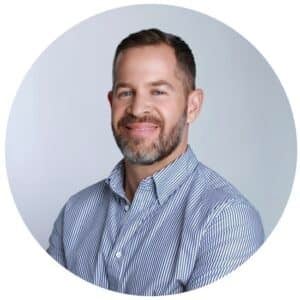 3. Growth plans will usher in a new marketing mindset.
The end destination for marketers is meeting their revenue goals, and that won't change in 2023, but they'll deploy always-on growth strategies to get there. To achieve long-term growth, marketers must engage commerce audiences — or in-market, high-value customers — all year round and optimize their approach for these best-fit audiences. For marketers, it won't just be about finding a qualified customer, but a customer who will actually use their products and services and appreciate them.
In 2023, marketers will build on their strategies to retain recently acquired customers from this year's holiday season and optimize their approach to drive long-term customer lifetime value in the new year. That's why we'll see marketers and their agencies up the ante in their growth strategies to focus on always-on acquisition and retention campaigns.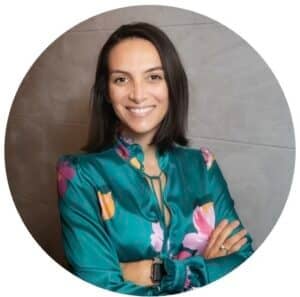 4. Retailers and publishers will emerge as partners.
In conversations about retail media, there's a lingering misconception that retailers and publishers are now in competition. Yet, through commerce media, retailers and publishers can partner to create curated commerce experiences on publishers' sites that result in a win for all parties. Commerce media builds on the retail media model by adding a vast publisher network across the open internet.
Through the convergence of content, commerce, and first-party data, publishers can serve as a point of discovery, while retailers help enable easier transactions for consumers via new commerce experiences on publishers' sites. This creates a win-win scenario for retailers building out their media capabilities and publishers looking to drive commerce through shoppable ads, sponsored listings, and digital storefronts tied to retailers. It also provides useful and streamlined commerce experiences for consumers that drive marketers' revenue goals and increase favorability for their brands.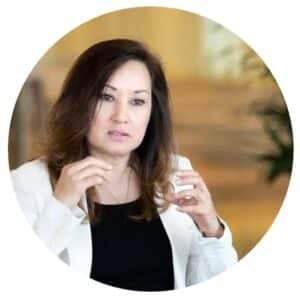 5. Commerce media will redefine campaign measurement.
Attribution has long eluded marketers but advanced measurement capabilities through commerce media will encourage marketers to demand more from their measurement in 2023. Commerce media connects demand and supply across both retailer and the open internet, so marketers can access unified and closed-loop measurement across their advertising campaigns.
This helps marketers move beyond measurement proxies to see the actual commerce outcomes from their campaigns, including revenue, sales, and leads, and understand the direct impact of their advertising budget. Equipped with granular insights about what drives their best outcomes, marketers can optimize strategic and spending decisions to enhance performance across the buying journey for current and future campaigns.
2023 will be the year of impact
A common theme across all these experts' predictions is that 2023 will focus on impact. For marketers and consumers alike, the new year will be about maximizing the value of everything they do and spend. For consumers, this includes using their purchasing power to make sure they're getting the most mileage out of the money they spend — and for marketers, they'll be looking for the most ROI out of their advertising activations.
To do this, marketers will turn proxies into precision for measurement and audience targeting to deliver rich commerce experiences to consumers when and where they're in the commerce mindset. While there are no absolutes about the future, no matter how 2023 evolves, marketers leveraging commerce media will have the capabilities and agility to adapt to consumer behavior and market changes.
To find out more about how commerce media can help marketers in 2023, discover our Commerce Media Platform.