Criteo is building a robust, open platform that offers control and transparency to our advertising partners. As closed advertising platforms have focused on building bigger walls to keep marketers' customer data inside, we've done just the opposite. That's why we're excited to announce that Criteo has released a number of new tools and improvements within our self-service user interface, Management Center.
Throughout the rest of the year, we are going to continue to make improvements that will ultimately help marketers deliver better results.
1. Build new campaigns in minutes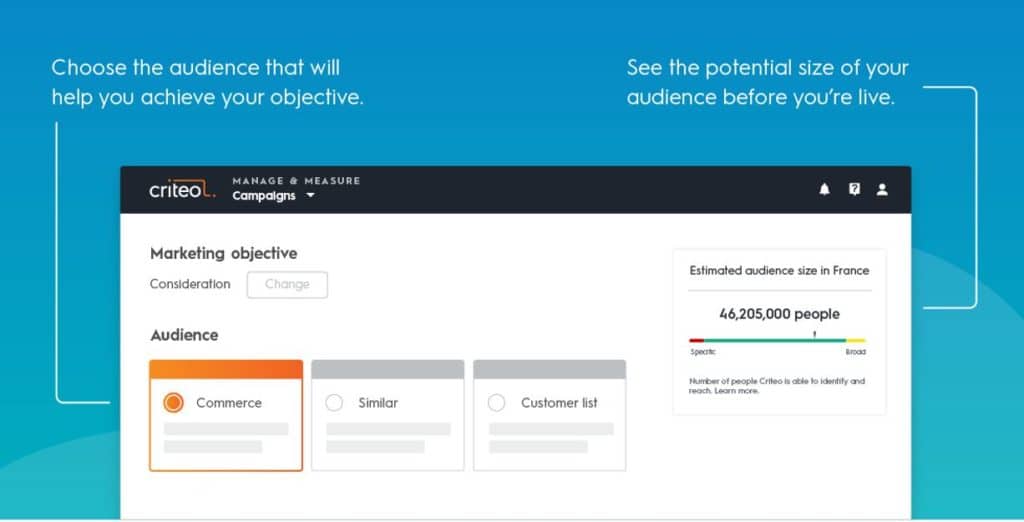 Whether you're looking to drive new visitors to your website or increase conversions, you can now easily create campaigns that target the right people with great-looking ads. The process is simple – you can now create hyper-relevant campaigns in minutes that address your marketing goals.
2. More efficient campaign management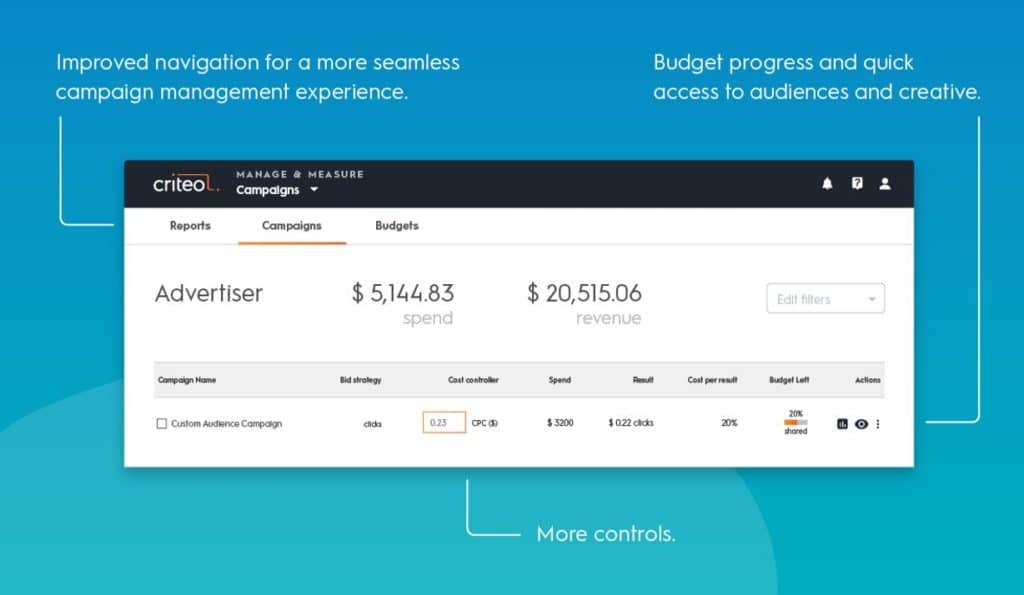 We've improved the way you manage your campaigns, releasing new tools that allow you to quickly and easily monitor and optimize them. The new campaign manager is cleaner and simpler, offering a more intuitive experience along with more bid management controls. Whether you just want to drop in for a few minutes to look at the latest campaign's performance or do a deep dive and audit your bid strategies, you will have a seamless experience getting the job done.
3. More transparency across campaign performance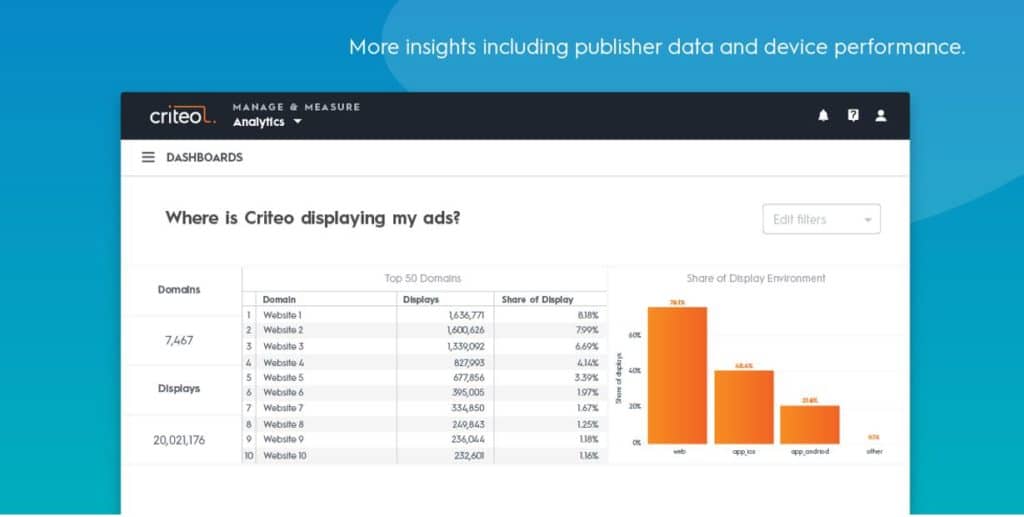 Criteo now offers new insights through a self-service analytics interface, offering a high-level snapshot or a deeper dive through customizable dashboards showcasing marketing performance of product categories and devices.
Getting Started
Criteo's retargeting technology outperforms the competition 90% of the time. When Love, Bonito put our ads to the test, they drove 20% more revenue than the other retargeter. With our Shopper Graph technology, our ads are personalized based on the buying and browsing patterns of 1.9 billion active monthly shoppers. By introducing a self-service option for the Criteo Ad Platform, we hope to empower businesses of all sizes to compete with tech giants and build amazing ad campaigns from awareness and consideration to conversion and retention.
Login to Management Center to try out Criteo's new platform.