Holiday shopping is starting earlier than ever and staying strong well past the New Year. Is your strategy ready to maximize sales throughout the entire holiday season? One of the most crucial times for brands and retailers is quickly approaching. To help take some of the weight off your shoulders, we're hosting Criteo Black Friday Countdown on Tuesday October 2nd from 4:30 to 8:00pm at the Dream Downtown for merchants in the New York City area.
We've gathered top digital marketing experts to candidly discuss what they've learned from previous holiday seasons and their strategy for 2018. Make sure your business is prepared with best practices and advice from some of the industry's leading brands and retailers. Get to know the speakers, and scroll down to reserve your spot:
Alyssa is an experienced executive with a demonstrated history of working in the ecommerce, purchasing, marketing, and advertising industry. She formerly worked as the General Manager of E-Commerce at EB Brands and the Senior Director of E-Commerce at Modell's Sporting Goods. She has extensive experience launching and running E-Commerce businesses in both B2C and B2B environments. Alyssa holds a BS degree in Business Economics from SUNY Oneonta.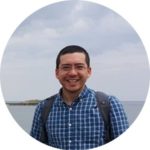 Gideon Toman is the digital marketing manager at JOAAN Stores where he leads their customer acquisition and reactivation efforts. He manages JOAAN's digital channels including affiliate, display, search, and social. Gideon holds a BS degree in business management from Brigham Young University.
Jesse Math – Group Director, Display & Social Media, PMX Agency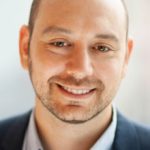 As Group Director of Display & Social Media, Jesse fosters strategic innovation across the leading retail and CPG clients at PMX Agency. A staunch believer in driving bottom line growth for his clients through quality digital experiences, he has been instrumental in tracking the industry and predicting key trends and emerging channels that effectively support his clients' missions. Most recently, he has positioned PMX Agency at the forefront of applying a performance marketing lens to Connected TV, Paid Social, and Programmatic solutions.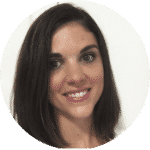 Sara Patry is an Account Director at Labelium and works with beauty and luxury brands across different channels such as Display and Paid Social Media. Started in 2001 and located in 15 countries, Labelium is a global digital media and e-retail strategy agency, working collaboratively with clients to drive business growth through data-driven strategies. Sara has been working in the Digital Marketing industry for over five years and worked in different countries including France, England, and the United States. Sara holds a Master Degree in Digital Marketing from a French University and has been living in New York for three years.
Discussions will touch on all key areas of your holiday shopping strategy from harnessing data, providing the best mobile experience, reaching your shoppers at every touch point in their buying journey, and more. Come to this event with your burning questions and enjoy cocktails as you network with the top brands and retailers.
If you're a merchant, join us at the Dream Downtown in New York City on Tuesday October 2nd from 4:30 to 8:00pm to learn from these industry experts and get all your holiday shopping questions answered. Seating is limited for and spots are filling fast. Register today!
For more holiday 2018 marketing research and exclusive data, check out the Criteo Seasonal Sales Dashboard and download our free report: