G2's (formerly G2 Crowd) mission is to help businesses find the right software and services by providing validated and unbiased user reviews. Each quarter, they release a report ranking the top-rated solutions in a variety of categories, based on reviews and data from online sources and social networks.
Criteo is proud to be the leader in their Cross-Channel Advertising Spring 2020 report. For the fifth time in a row, we're at the top, with more than 75% of users rating us a 4 or 5 out of 5 stars.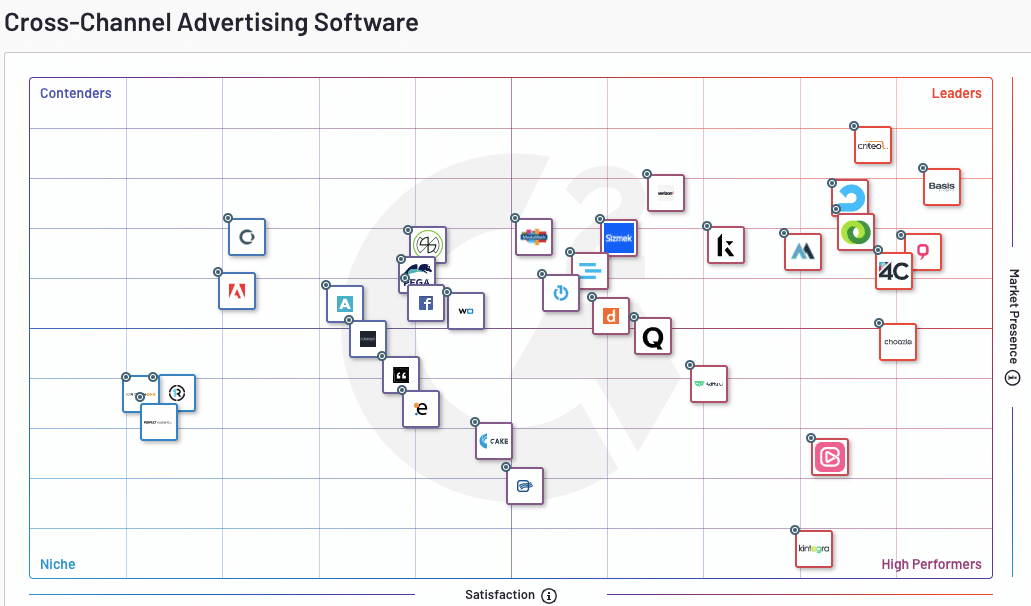 We earned scores well above the average for our retargeting and machine learning optimization capabilities. We also had higher than average scores for ease of use and the second shortest ROI payback period of all competitors.

Here's what a few of our reviewers had to say:



Download the Spring 2020 report here to see the scores and profiles for all of the competitors. And don't forget to visit our G2 page and leave us a review!