The days are warming and the leaves are unfurling. As spring begins to creep across the northern hemisphere and COVID-19 vaccine distribution picks up steam, our shopping behaviors are shifting.
We took a look at in-store sales for the US and Europe (excluding France) from December 27, 2020 through March 21, 2021 and discovered that several product categories were seeing a re-emergence in physical store sales.
Categories with the most growth in the US include:
Apparel and Accessories
Baby and Toddler
Hardware
Health and Beauty
Luggage and Bags
Office Supplies
Toys and Games
Vehicles and Parts.
In Europe, despite additional lockdowns, these categories are showing promising in-store sales trends:
Baby and Toddler
Office Supplies
Let's take a look in more detail at a few of them.
Apparel and Accessories In-Store Sales
In the US, indexed in-store sales of apparel and accessories climbed significantly throughout March to its highest point of the year to date.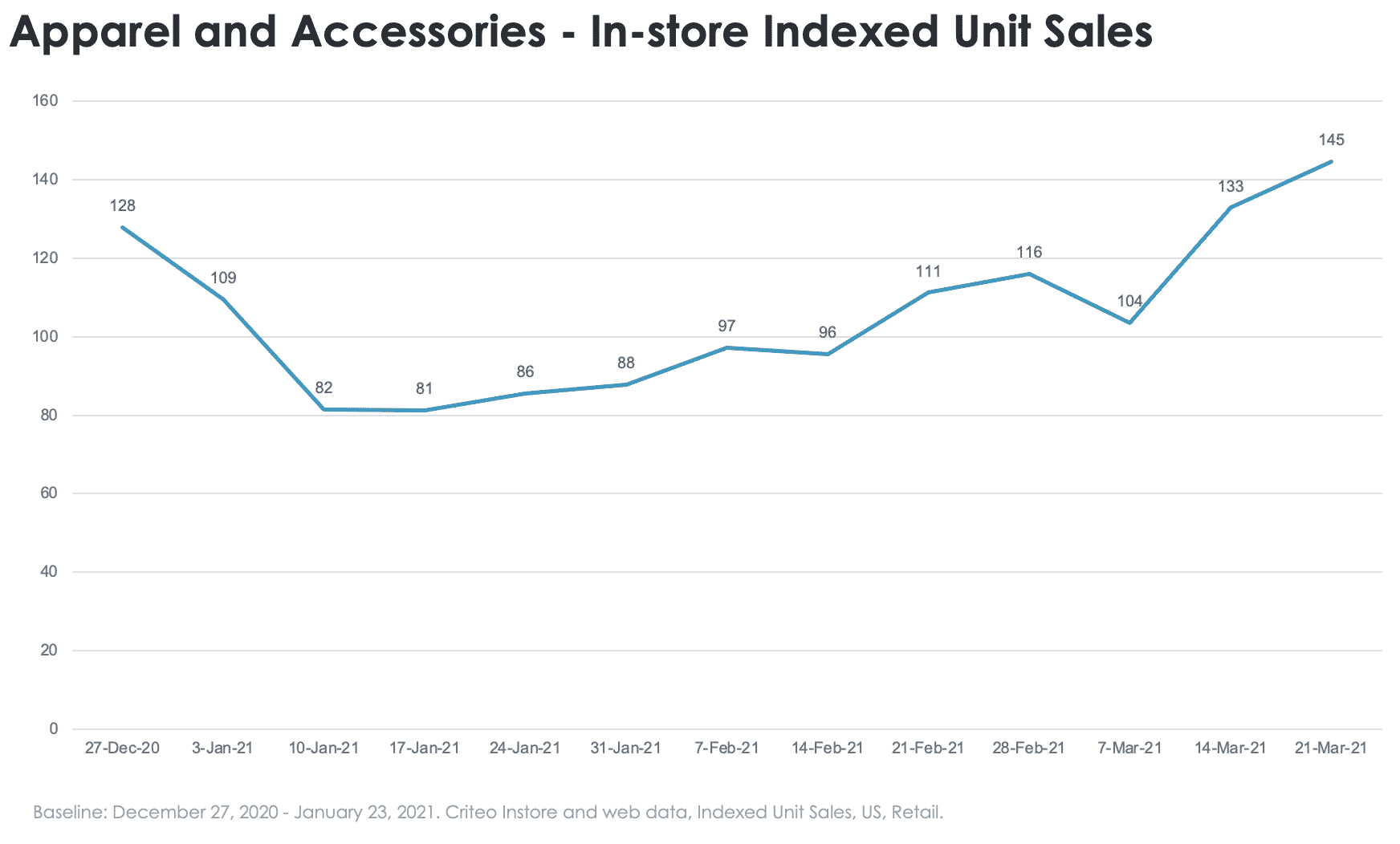 Baby and Toddler In-Store Sales
From March 7 to March 21, in-store sales of baby and toddler products in the US skyrocketed 85 points. Europe had also been experiencing steady growth in in-store sales of this category, but this has since been dampened by additional lockdowns.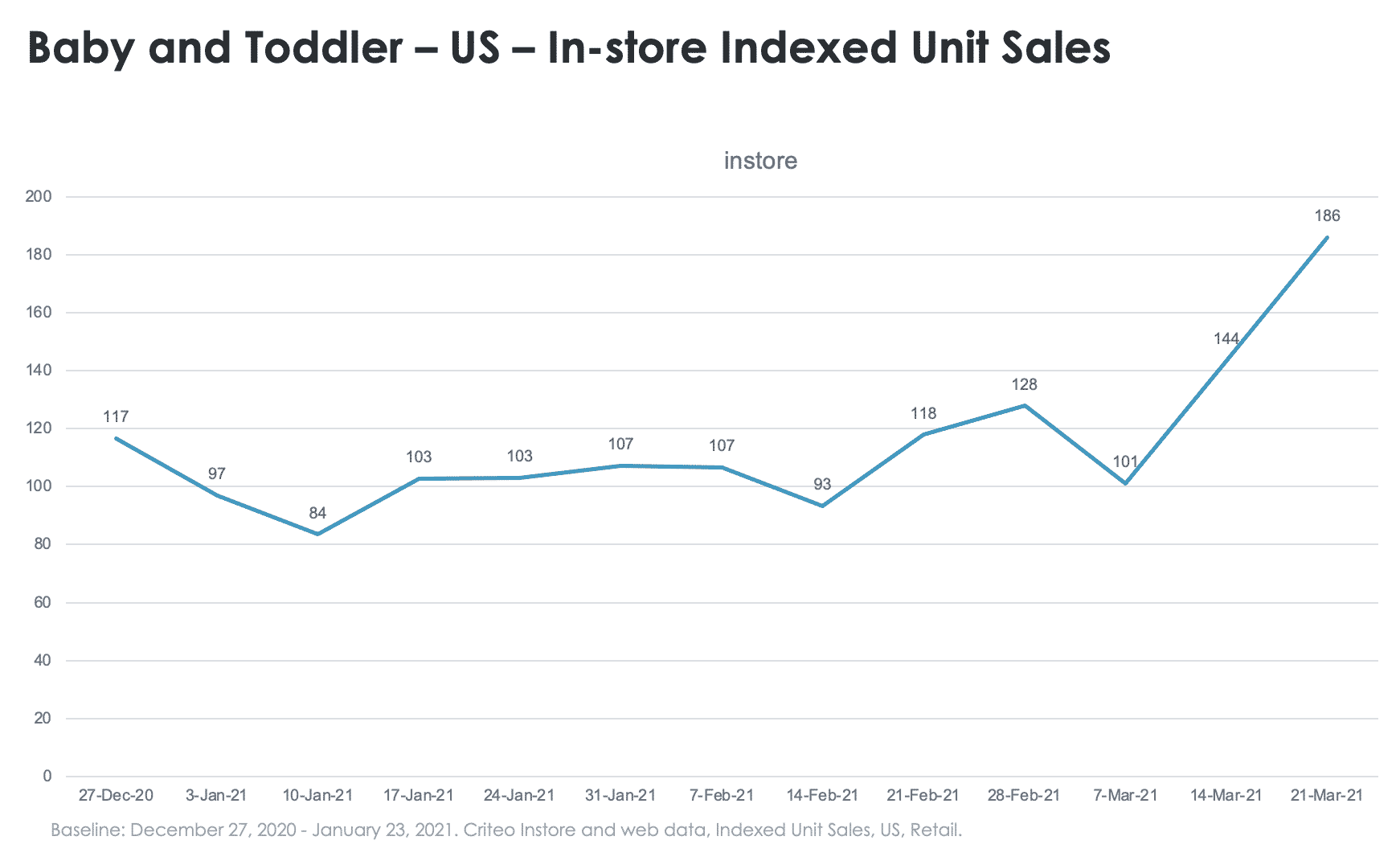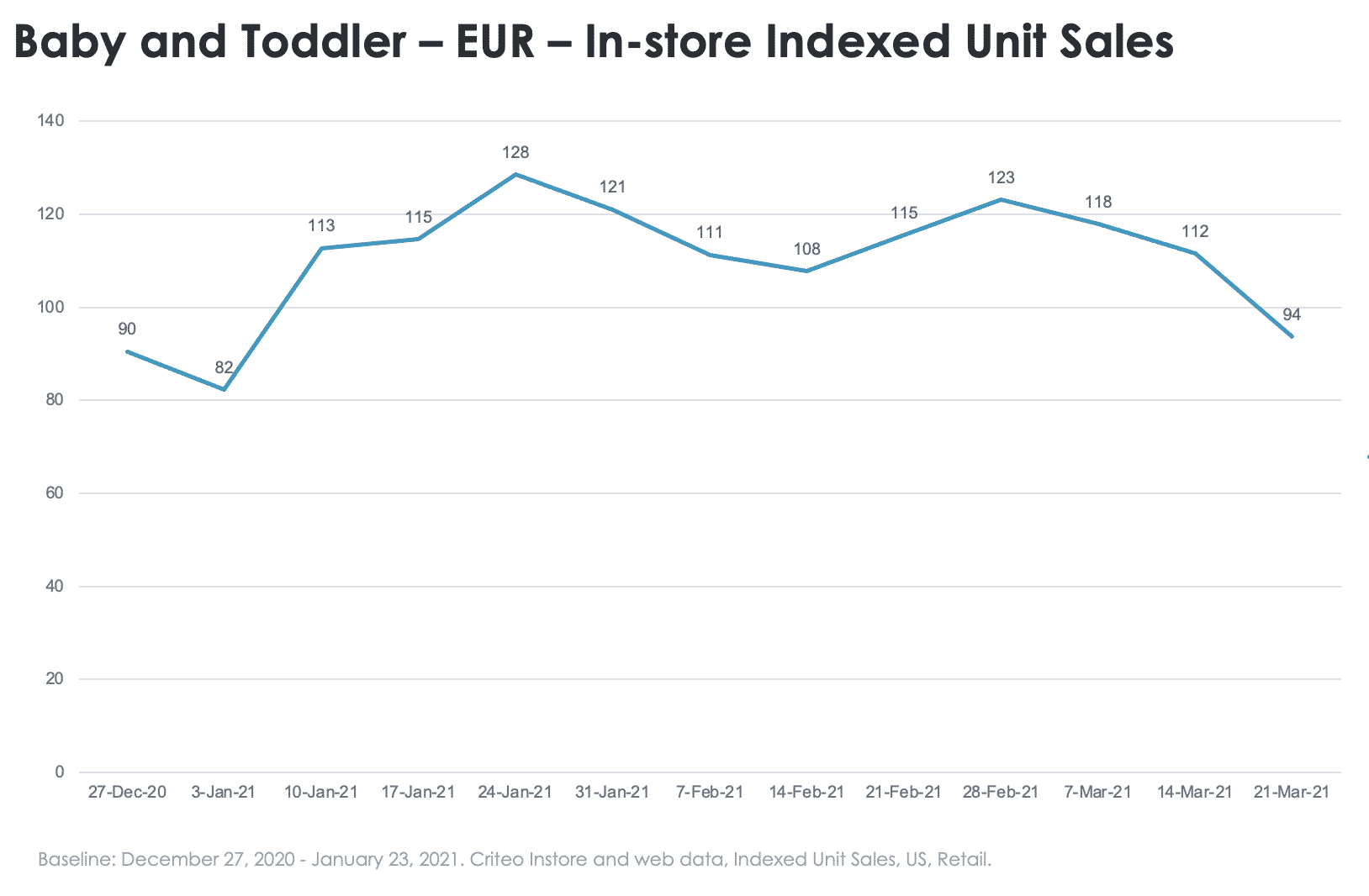 Hardware In-Store Sales
Hardware in-store sales steadily climbed throughout March in the US as homeowners plan and prepare for outdoor projects.
Office Supplies In-Store Sales
In-store sales of office supplies grew significantly between March 7 and March 14 in the US and also increased 50 points in Europe in late February.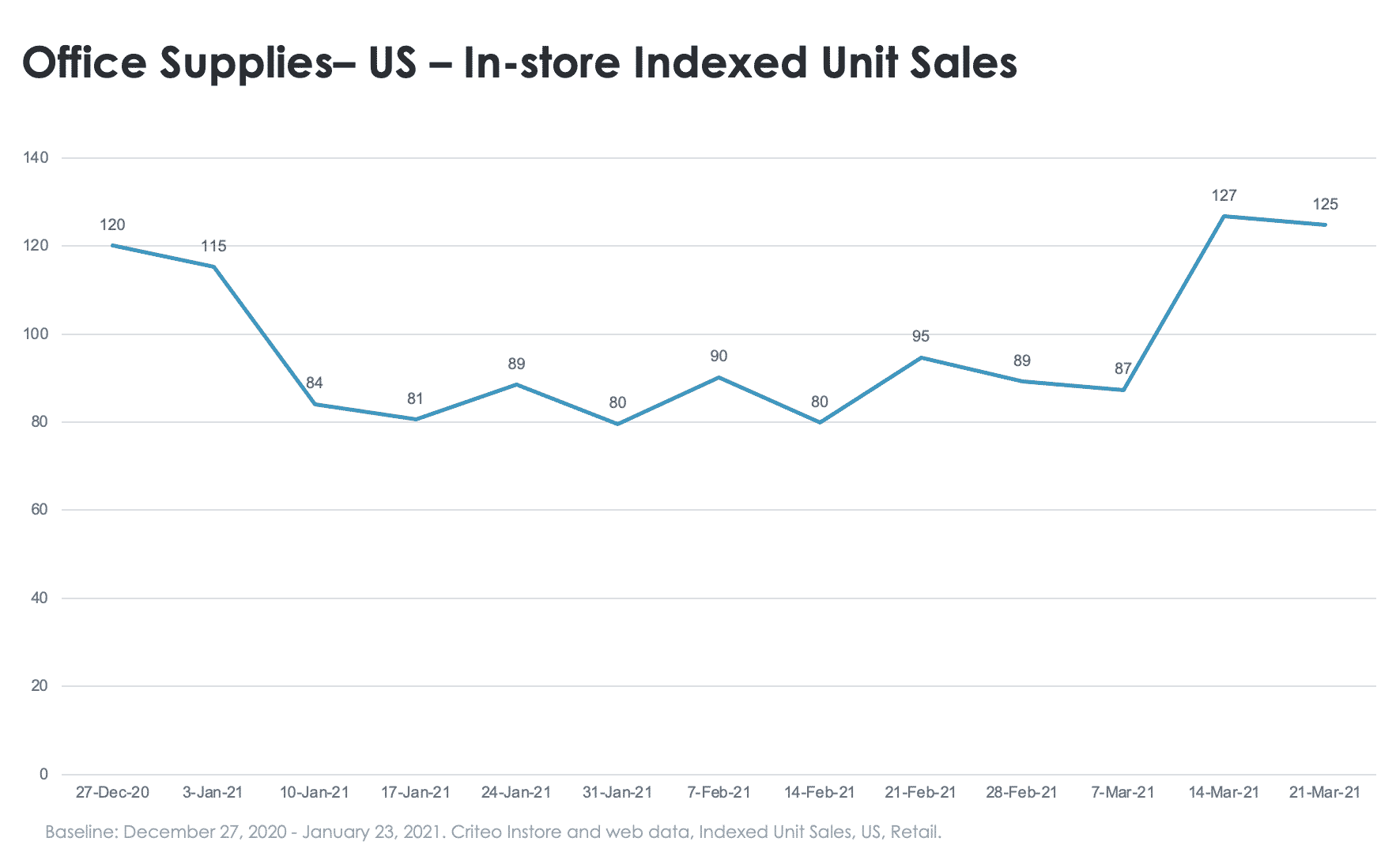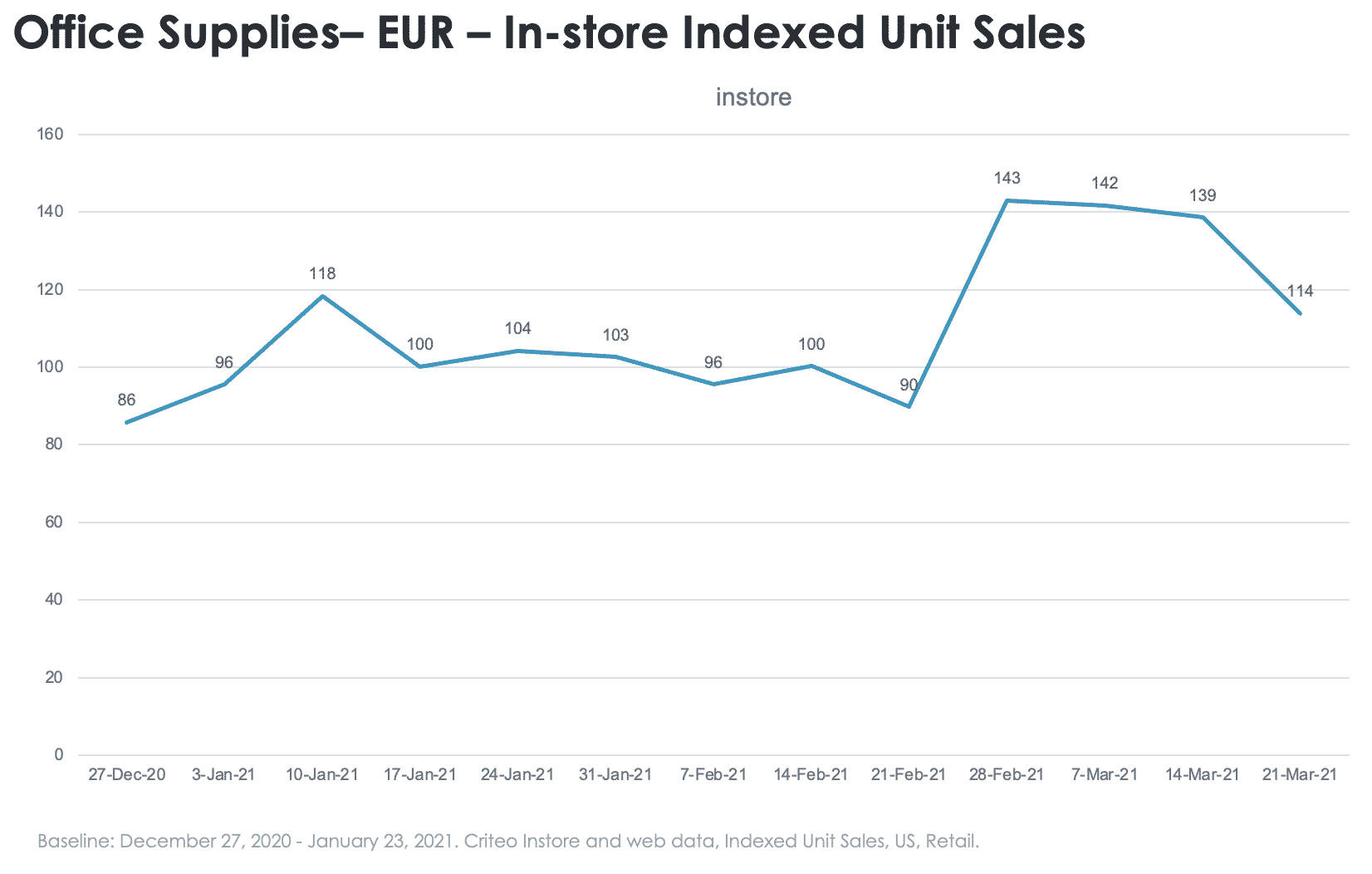 Vehicle and Parts In-Store Sales
Our recent Travel Data Pack showed that many Americans are opting to travel by car for their next trip, and it's showing in the increase in in-store sales of vehicles and parts. Near the end of March, in-store sales for this category were up more than 100 points vs. the end of December 2020.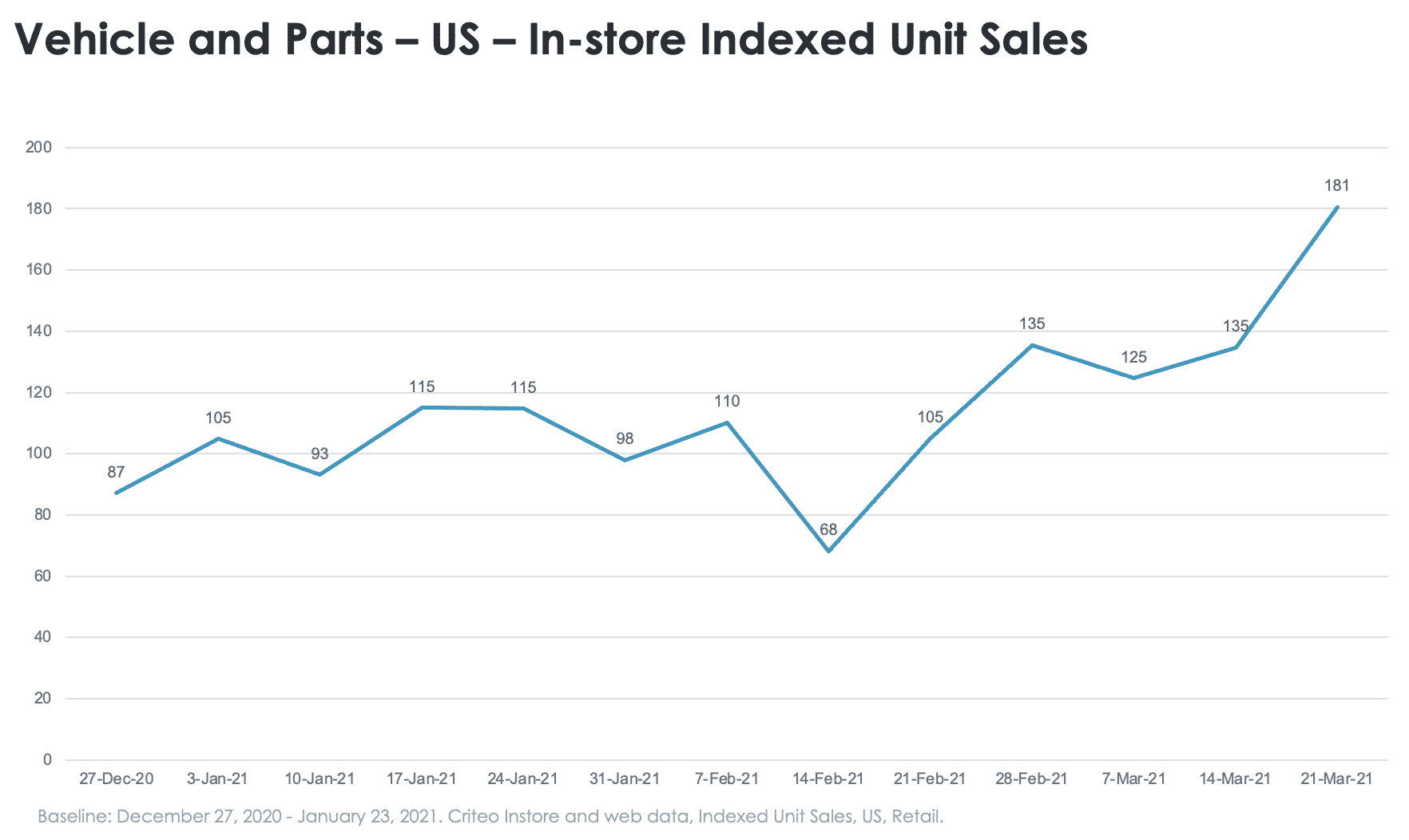 Interested in increasing in-store visits and sales? Learn about our Omnichannel solution.