Want a look that matches the vibe of your playlist? Spotify has you covered. The digital music service now sells beauty products.
Widely known as the go-to platform for streaming songs, podcasts, and videos, Spotify isn't your typical retailer. However, the $16 billion tech giant continues to diversify beyond streaming. For over a year, the company has been working with Merchbar to let fans easily purchase items directly from musicians' profile pages. Until recently, the products offered have tracked with what people might expect to see at a music festival or concert: T-shirts, records, CDs, and posters.
But last month, Spotify took a giant step towards becoming a shopping destination, specifically for beauty buyers. Fans can "get the look" of certain artists by buying select beauty products from their profile pages — a retail trend that mirrors how items are sold by influencers on social media sites like Instagram.
For many of Spotify's 140 million paid and ad-supported users, this could be a new kind of music to their ears. Buying apparel endorsed by their favorite artists has long been part of being a superfan. Buying makeup is a logical next step on the path to personalizing that connection.
(Related: 3 Things Marketers Can Learn About Personalization from L'Oréal)
Why Makeup and Music Make the Perfect Match
Discussing Spotify's newest side hustle, renowned makeup artist Pat McGrath noted: "Beauty, fashion, and music have been intrinsically linked since the 1960s". Her makeup brand, Pat McGrath Labs, partnered with "Pretty Girl" up-and-coming pop singer Maggie Lindemann on a makeup collection.
Cosmetics created by Pat McGrath Labs, like a palette and lip pencil, appear on the bottom of Lindemann's Spotify page. The campaign launch, called "So Obsessed," was timed with the release of Lindemann's "Obsessed" single, which debuted on November 17. The song (about a guy who's obsessed with himself), is the perfect backdrop for the set of shimmery, all-about-me LiquiLUST 007 Liquid Matte Lipsticks: Possessed, Revelation Red, and Nightshade.
Why does the collaboration work? Lindemann's fans are exactly the type to want these beauty products, as they do relate to her personal brand and music (she's "not just a pretty girl"). The description of LiquiLUST from the Pat McGrath Labs website reads:
"Delivering one-stroke, high-impact opacity with a whipped, cushiony texture, this aphrodisiacal assortment of legendary lip paraphernalia creates lickably lush lips that are ready for action from dusk-til-dawn-til-beyond."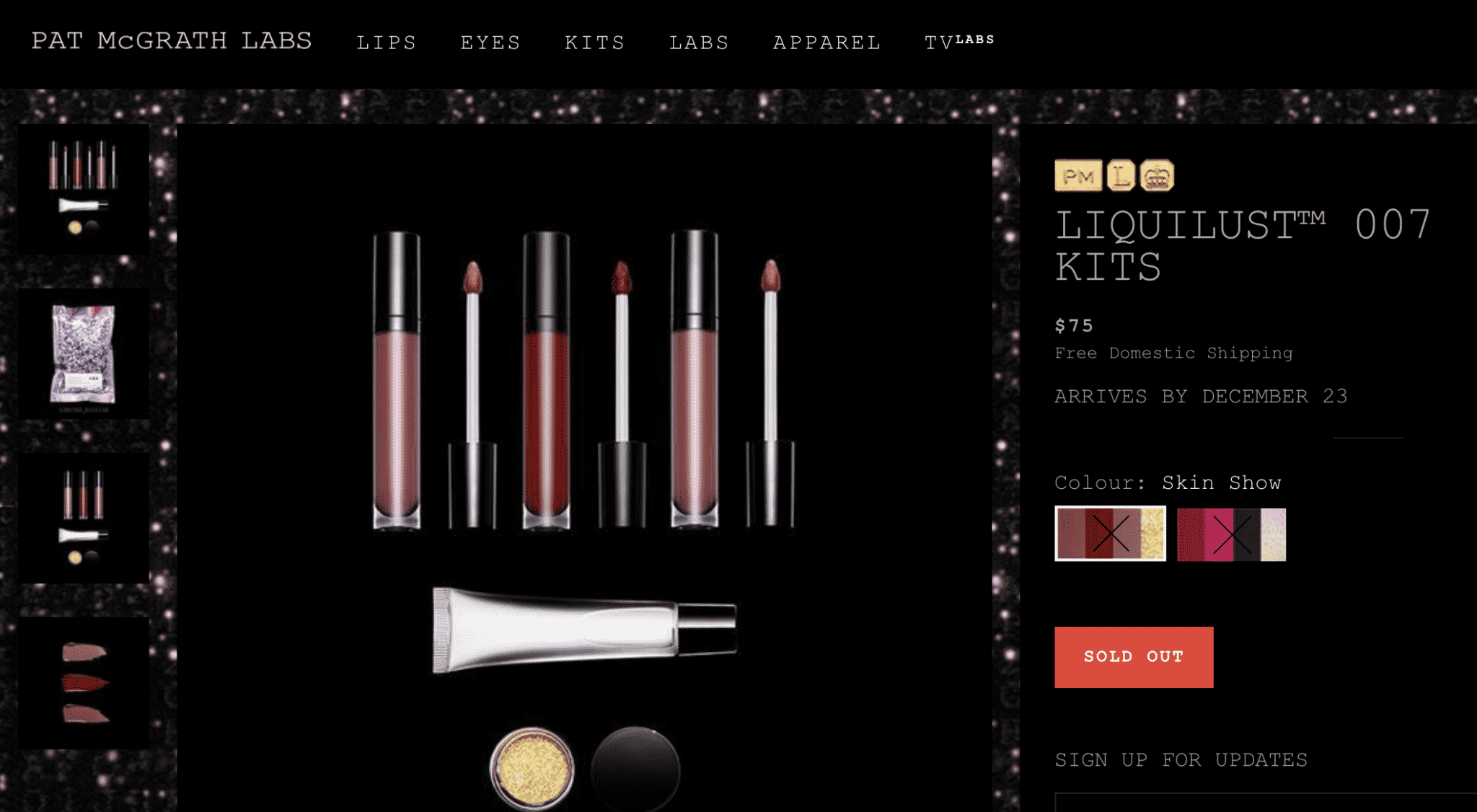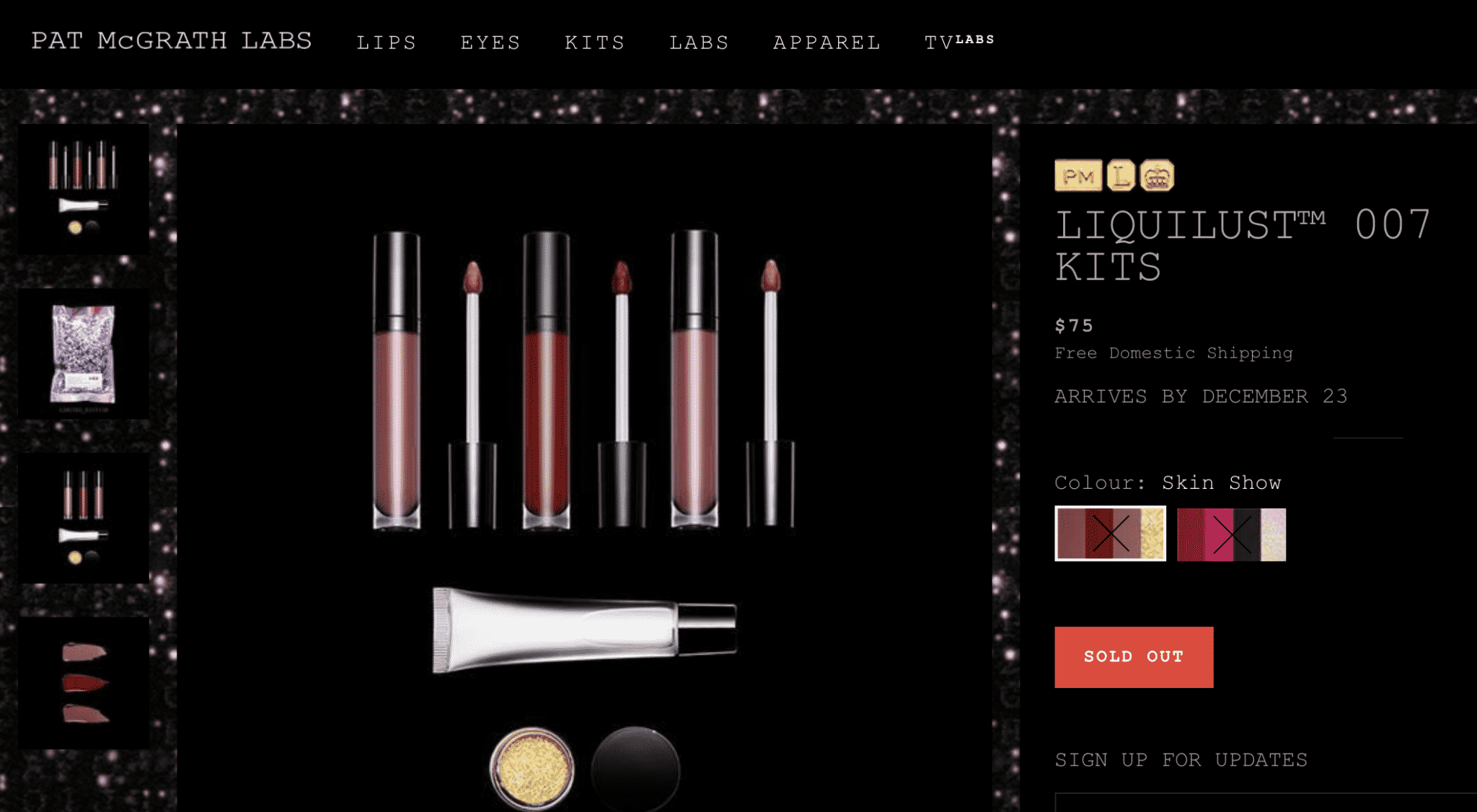 In the age of marketing and machine learning, where data algorithms are powering our most personalized recommendations, getting in front of a captive audience on a channel as specific as Spotify is a powerful way to leverage users' strong connection to a familiar brand. Or, in this case, musicians.
(Learn more: Machine Learning in Real Life: 5 Current Applications)
While Spotify is not getting a cut from these sales, Techcrunch writes that these types of partnerships could help Spotify keep artists devoted to its platform and users coming back for more than just music. Another revenue stream for musicians, combined with exclusive swag for listeners, means greater potential for Spotify to stay sticky on both sides of its marketplace.
Other brands should think about how machine learning can help personalize at scale, especially when it comes to omnichannel marketing. The path to purchase is no longer linear, with omnishoppers around the world searching, browsing, and buying whenever, wherever they want — online, offline, and throughout the space between.
Spotify's new model is turning an existing challenge into an opportunity: streaming services as the next generation of powerful consumer channels.