Of the retargeting strategies in your digital marketing arsenal, video retargeting is one you can't ignore. Shoppers spend a third of their time online watching video content. With more and more people engaging with video across all devices, video advertising is increasing 40% year-over-year and Cisco forecasts that in two years' time, more than 80% of internet traffic will be video-based.
For marketers, video retargeting is a crucial way to reengage with customers. Not only is the consumption of video increasing – it's also a highly engaging advertising format.
A Huge Retargeting Opportunity
To drive conversions and increase engagement, you need to be where your shoppers are – whether they're on their phones, tablets, or desktops – and this means taking advantage of video's popularity. Part of the reason video is so powerful is that it captures attention. Viewers are engaged and, if the content is personalized, it can have a huge impact on product decisions, brand awareness, and cross-channel touchpoints.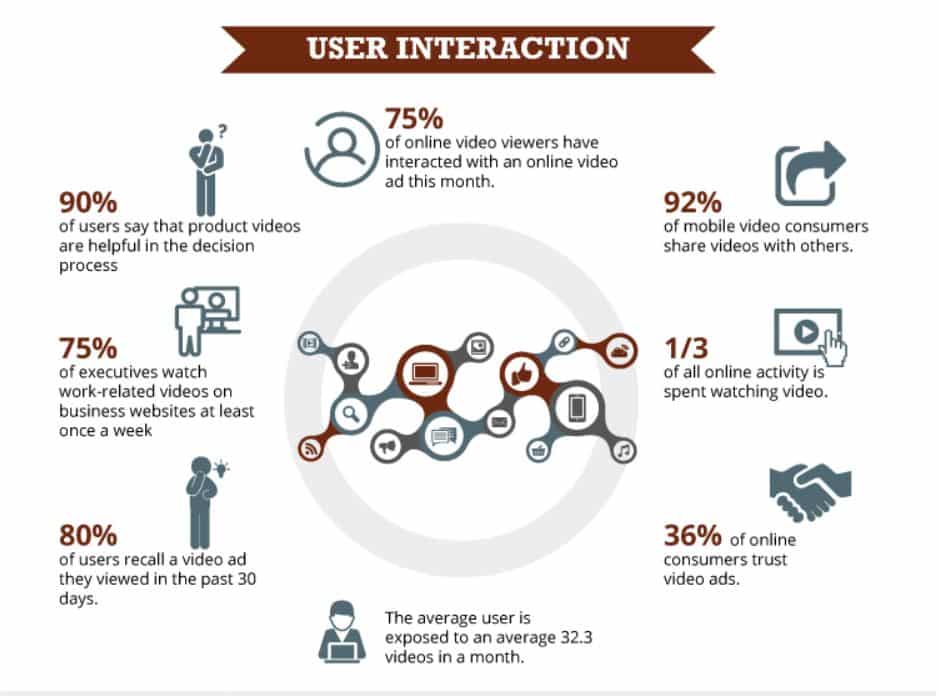 The audience is there. But how can you reach each and every one of these potential shoppers with relevant offerings in a format they'll enjoy?
How Video Retargeting Works
Video retargeting uses the same principle as traditional retargeting, but instead of producing static ads or dynamic banners, it delivers video ads placed before video content.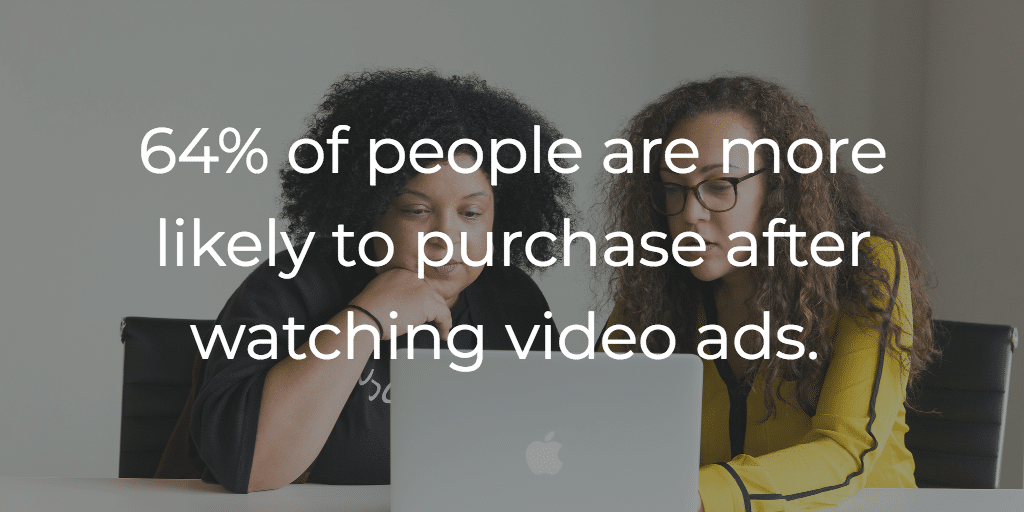 A user, let's call him Ben, visits your site and looks at a variety of products. Ben's intent data is captured at each event level using tracking pixels. He finishes browsing your site, and starts to browse the internet. As he moves through different websites or even into different apps, the video retargeting process continues in real-time.
Ben's purchasing intent is calculated, the impression is purchased, product recommendation determined and design of the video ad occurs, all in real-time. The video ads that Ben sees might show up in-stream, out-stream, or in-app.
In-stream means the ad is played before, during, or after the streaming video content that a consumer wants to view. These show up in a player environment and appear in live and downloadable streaming content.
Out-stream videos are those that appear in non-video environments such as social media feeds, video games, and text articles.
In-app videos are those that appear on an interstitial page or lightbox pop-up while a shopper is browsing an app.
These video ads then display products that Ben's shown interest in, and also add new product discoveries that Ben might like. If Ben had been browsing a travel booking site, the video ad might include new discoveries based on items based on Ben's availability and desired price points.
Ben clicks on the video ad and is deep-linked back to your app or website to complete the booking.
Video Advertising with Criteo Dynamic Retargeting
Video targeting has been around, but until now, there hasn't been a way to retarget this vast audience with an engaging video format that offers one-to-one personalization and relevant product recommendations.
Criteo's new technology, Interactive Video, combines the power of Criteo Dynamic Retargeting with video advertising. Together, this personalized type of video retargeting can increase your brand engagement and increase conversions, all by delivering relevant product ads in dynamic video ads.
Criteo has revolutionized video advertising with Interactive Video. Our video ads are generated on-demand, and can be shown in-stream, out-stream, or in-app. Our Shopper Graph ensures that the shopper experiences a seamless and accurate shopping journey, no matter what path to purchase they take.
Interactive Video targets individuals based on their shopper behavior and preferences. For each impression, Interactive Video dynamically generates 20-second video ads featuring a branded intro and outro, relevant product recommendations from your live catalogue, and an accompanying music track. All of this is delivered in real-time and at a scale only Criteo can offer.
Let's break it down further. Criteo's technology offers:
1. A complete understanding of purchase intent.
Criteo's Identity Graph allows us to have a 360-degree understanding of a shopper's real-time browsing behavior across devices, browsers, and 550,000 apps. This means we can serve ads in those additional mobile environments and bring them back to the app to complete their purchase. Over 40% of all sales come from users whom we can uniquely and anonymously identify on 2+ devices.
2. Better, more enticing product recommendations.
Our video ads can showcase multiple products per ad, with each one linking directly to its product detail page. We help you attract customers with the most relevant products and offers from across your catalogue, not only on previously-browsed products but also new discoveries. With Criteo Dynamic Retargeting, more than 28% of sales transactions occur as a result of clients discovering new products.
3. Uncompromised ad performance.
Criteo Dynamic Retargeting uses machine-learning powered Kinetic Design and cross-device insights from 1.2B active monthly shoppers to deliver brand-inspired, personalized dynamic video ads, configured in real time. Each ad is tailored with a combination of visual elements to engage each shopper, and scales seamlessly across all ad sizes.
Increase Brand Awareness with Video Retargeting 
A Criteo Dynamic Retargeting Client, German online retailer BonPrix was looking to generate sales and increase brand awareness. By implementing Interactive Video, BonPrix was able to retarget shoppers in a completely new ad inventory channel.
Criteo's dynamically generated video ads helped the retailer connect to shoppers in a fresh and innovative way, with no extra effort required.
With 51% of global marketing professionals naming video as the type of content with the best ROI and 52% believing video is effective for brand awareness, there's no reason Video Retargeting shouldn't be a part of your marketing campaigns. By adding video to your campaign mix, you'll engage more shoppers with the products they need and love.