The rise of digital has forever changed the way shoppers consume media, especially advertising. To cut through all the digital noise shoppers are bombarded with today, top brands are figuring out ways to personalize how they market their products. One of those ways is through storytelling. And some of the most innovative tactics are drawing attention to one area in particular — beauty content marketing.
As our Shopper Story research reveals, in the US, "70% of apparel shoppers say they sometimes or frequently make unplanned purchases online" — a big opportunity if you're a brand that can stay top of mind, no matter the channel. When it comes to younger shoppers, our recent Gen Z report reveals that Gen Zers love to watch and listen from the web, spending an average of 23 hours per week streaming content, often from their mobile devices.
Since smartphones have become permanent and essential fixtures in many people's lives (banking, checking email, reading the news — we do these things from our phones every day), mobile digital media consumption has skyrocketed. With it, creating bespoke content has become a powerful part of larger marketing strategies.
Beauty, already a whopping $445 billion industry, grows bigger every day. In step with the growth of digital media, beauty shoppers are able to read product reviews, watch how-to videos, and scroll through celebrity influencer photos whenever, wherever they want — right from the palm of their hand.
Here are three tips from makeup brands that kill it with beauty content marketing:
1. Be there for moments throughout the day. — Glossier
Beauty shoppers on the hunt for the latest, greatest cosmetics often have on-the-go lifestyles to match. This demands that brands meet them all along the way, not just when they're in the mood to shop.
One regular opportunity is the daily commute. Plenty of people scroll through their social media feeds while waiting for a train, bus, or Uber each day (or in line at the grocery store, the post office, or anywhere else, for that matter).
Creating engaging content to help pass the time during these moments is a great way to reach more mobile-first shoppers.
(Learn More: 4 Key Findings about Mobile Commerce Growth from Criteo's Latest Research)
Glossier's "Top Shelf" Q&As
In 2014, makeup and skincare brand Glossier launched a column called "The Top Shelf". In it, founder Emily Weiss interviewed women about their daily routines while sitting on their bathroom floors.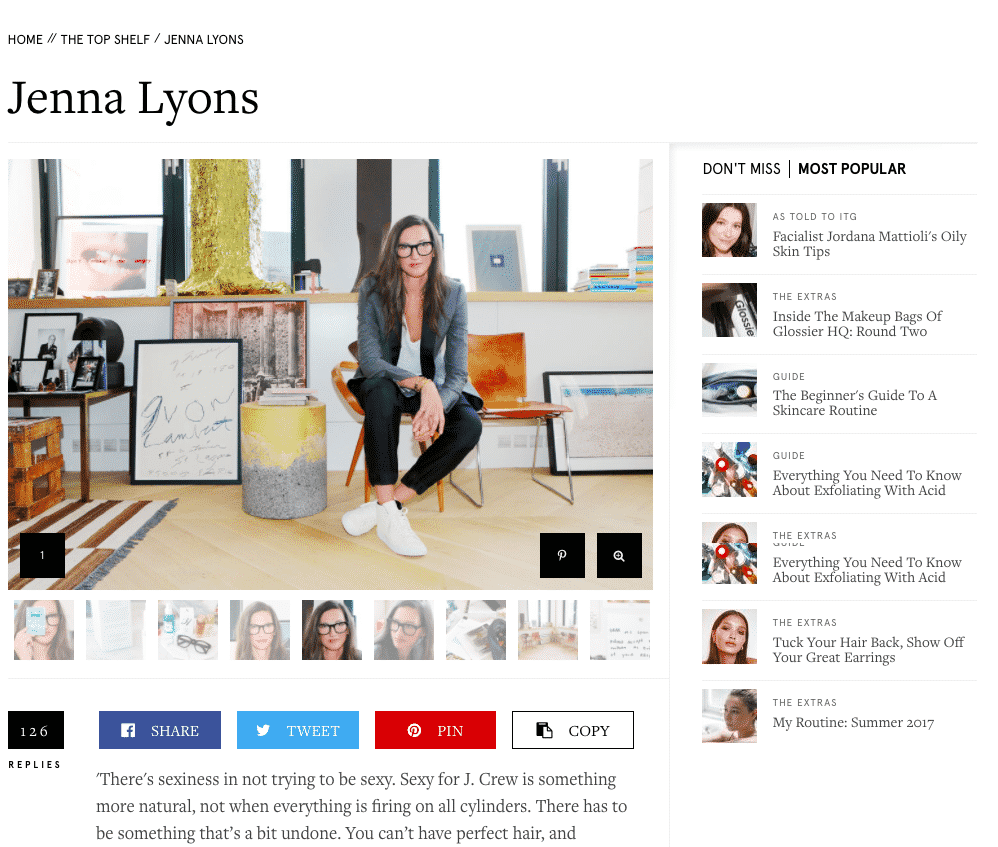 These inside glimpses into the lives of supermodels, fashion execs, and magazine editors were a perfect fit for a new beauty brand hoping to inspire and uplift its audience. Glossier's editorial-meets-product-review website, Into the Gloss, has earned a cult-like following and reputation for its empowering vibe, useful tips and tricks. The site attracts over a million unique readers each month.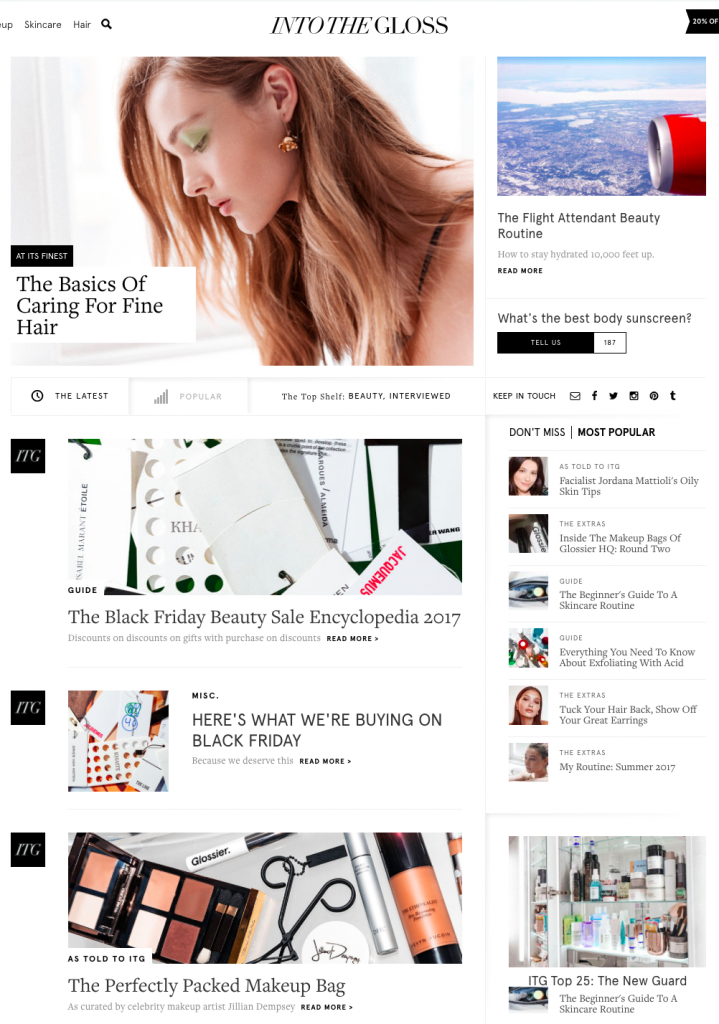 The lesson for brands? Be present in your shoppers' daily routines. Even better: become a part of them. Make it easy for them to learn about you and your products, and you just might turn your readers into devoted buyers.
2. Tell brief, engaging stories. — L'Oreal
While many brands are able to reach consumers throughout their day, competition for their attention is still fierce. That means brands have to communicate a compelling, relevant story — aligning the message, creative, and media — on mobile.
Creating short, mobile-friendly stories, for whenever shoppers pop open their smartphones, can help build relationships in those moments. And you never know which piece of engaging content will be perfectly timed for an unplanned, impulse buy.
L'Oréal's YouTube video shorts
When L'Oréal launched its Root Cover Up spray, the team created a YouTube ad that showed the main value and effectiveness of the product within the first six seconds. Shoppers who liked what they saw could then opt to watch the entire video to learn more.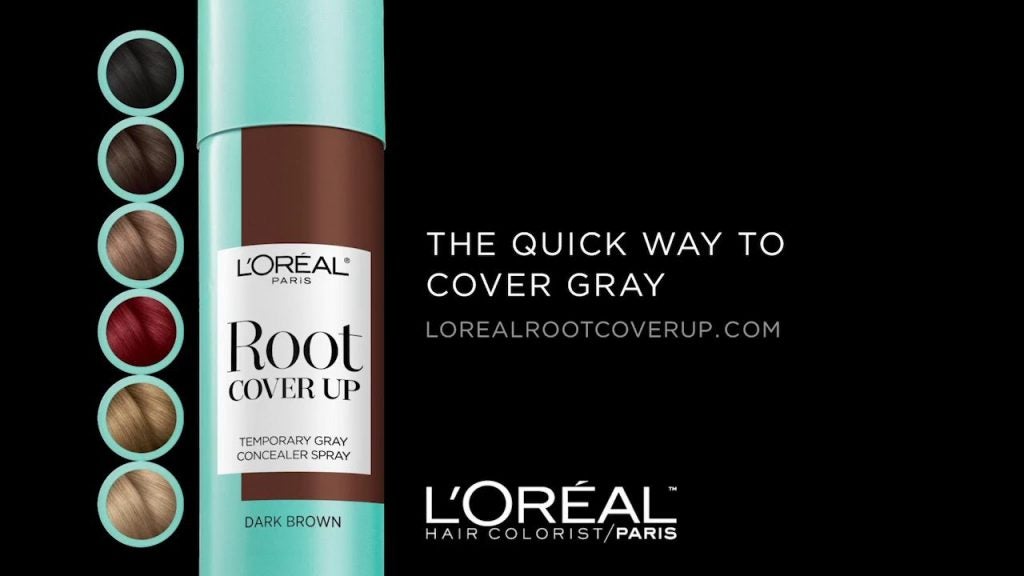 Viewers got just what they needed to know, without the complex details or extraneous information (for that, they could just watch the whole video). Keep it simple and direct — educational content like this can keep shoppers engaged across an array of channels (print and email campaigns, we're looking at you).
(Related: 3 Things Marketers Can Learn About Personalization from L'Oréal)
3. Run a campaign with an empowering message. — Rimmel
Brands the world over have been embracing the empowerment theme for years (think Dove's "Real Beauty" campaign, which has been running solid for over a decade). And there's a good reason for it: Feeling strong is one look that never goes out of style.
Rimmel's #LiveTheLondonLook
Rimmel celebrated diversity with a digital campaign. The message is clear: Be bold, be you.
"Unpredictable, authentic, dramatic….Confidence demands respect."
— #LiveTheLondonLook
The vibe is one of freedom and self-possession, that there's not a single look everyone should aspire to, and that you shouldn't be afraid to be unique.
The footage is rich with shots of bright lights, cityscapes, fun with friends. With that kind of dynamic content, Rimmel smartly connected products with a universally regarded theme for many a beauty buyer: Own your individuality. As the voiceover goes, "It's what makes you, you."
In a connected world, online is offline. And omnishopping is global.
Given all the ways shoppers are drowning in digital offers, the opportunity for beauty brands to cut through the noise with content marketing is stronger than ever. Connecting the dots from online storytelling to offline experiences is key, whether shoppers are on social media, in apps, or in your store. With over ¾ of shoppers globally engaging in online to offline and offline to online shopping, building stories that can live across channels is a great way to drive engagement that can lead to long lasting customer relationships and brand loyalty.
To learn more about how to win the beauty marketing game, check out our pocket guide to health and beauty marketing: