The time to celebrate Dad is almost here — Father's Day is Sunday, June 17 in much of the world, including the US and the UK. Elsewhere, it's even earlier! Denmark celebrates dads on June 5 and Belgium on June 10. The over-prepared shoppers among us are already hunting for the perfect gift, which means that marketers looking to optimize Father's Day sales should be taking action now. To help you strategize, we analyzed US search and purchase data for the 2017 sales periods from May 15 to May 29, compared to May 30 to June 18, to find out what gifts shoppers love to buy for Dad.
The clothes make the man: Apparel sales grew the most leading up to Father's Day.
Perennial favorites like grills and hammocks still make a strong showing, but the biggest sales increases in the US were seen in other categories, with apparel topping the list.

Work hard, play hard: Shoppers are gifting gadgets and gear to help Dad have fun and relax.
The gift of entertainment was big for Dads last year in the US.
When we looked at category winners by search volume, high-tech toys like drones, GoPros, and gaming consoles dominated the Electronics category. For the Home & Garden category, the top searches reflected everything Dad needs to relax in the backyard, from a fire pit, to a Yeti cooler to chill beverages. The "goggles" search coming in at #6? Your guess is as good as ours.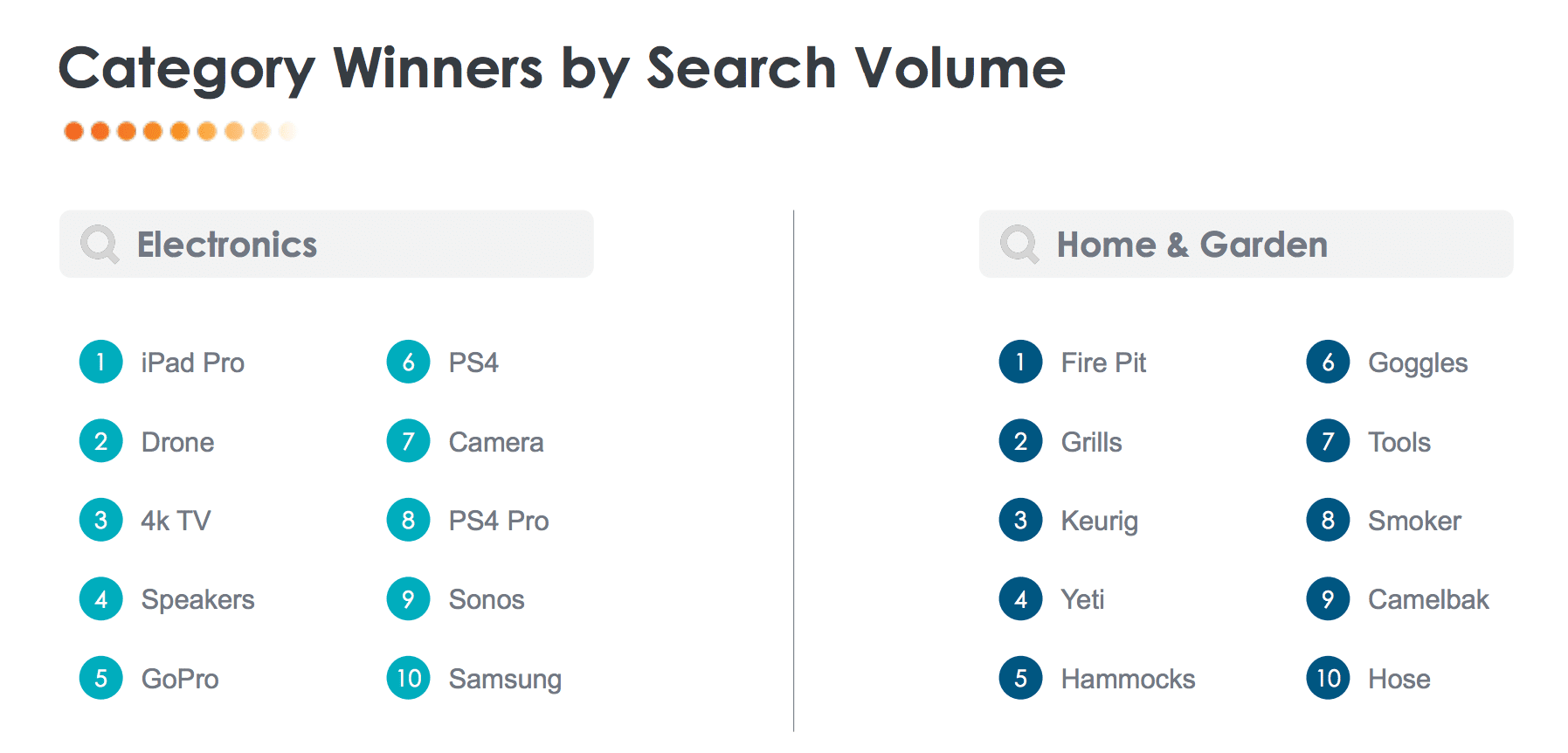 The best DADvice? Start now for the marketing win.
To capture more impressions, conversions, and sales this Father's Day, brands and retailers need to start marketing early. One month out is an ideal timeframe to begin connecting with shoppers as they begin searching.
We know that the majority of shoppers are omnishoppers, which means they're switching devices and hopping from site to site in search of deals. And this also means that a search today might not end with a purchase for several more days or weeks. A multi-pronged strategy that keeps you in front of them throughout their whole journey will maximize your opportunities. Think: native product ads, retargeting, customer targeting, and a strong mobile strategy.
One month out from Father's Day is May 20.
For tips on how to reach shoppers from search to purchase, check out our Father's Day Marketing Guide.
*The Criteo Sponsored Products Network includes online shopper data from some of the biggest retailers selling online in the US. We analyzed search and purchase data in 2017 from 5/15-5/29 as compared to 5/30-6/18.