Depending on who you ask and where you look, American brick-and-mortar retail is in crisis, and ecommerce is leading it.
But according to eMarketer, while US shoppers prefer to shop and browse online, when it comes to actually making a purchase, they prefer to do so in-store, for nearly all categories except for Entertainment, Toys and games, and books.
That's exactly the kind of information Omer Golan, co-founder and CEO of Outernets likes to hear because he and his team at Outernets is working to make offline – online retail experience even more seamless.
Described as a "disruptive OOH digital media company" offering "personalized interactive experiences in the physical world," Outernets wants to help retailers rethink their storefront displays.
"We believe storefront windows are the 'homepage' of retail," says Golan, "They should be able to provide special attention, personalized interactive content, and instant gratification."

Window Fronts: The "Homepage" of Retail
The startup, founded just over two years ago, uses proprietary machine-learning technology to create data-driven, personalized dynamic advertisements that are then laser-projected onto retail window fronts. The window fronts are covered with the company's nanotech projection material that transforms the glass into a smart screen.
The advertisements are on-brand, and generated in real-time with the help of computer vision to "see" and provide a unique, interactive, and targeted experience to whomever is standing in front of the window.
Imagine, for instance, walking by a McDonalds and seeing your favorite combo meal on the window, along with a coupon code offering a free strawberry shake if you walk in and purchase within the next fifteen minutes. Imagine someone else walking by right after you, and seeing an entirely different ad and code offering, tailored to their tastes.
Or recall the frustration of walking up to your favorite clothing boutique only to find it closed with tantalizing new merchandise displayed in the window. With Outernets' 'w-commerce', you can purchase something directly from the window display. If you're not ready to buy, the display will provide you a personalized offer that compels you to return or continue your shopping experience later on a different device, all from information collected from your interaction with the display.
Outernets also has a solution for landlords and brokers with vacant storefronts. If accepted to the Outernets' network, the windows of unleased properties can be monetized with ad revenue, all the while collecting valuable neighborhood data from passersby that will help them lease or sell faster.
(Read more: Machine Learning in Real Life: 5 Current Applications)

From Artists to Entrepreneurs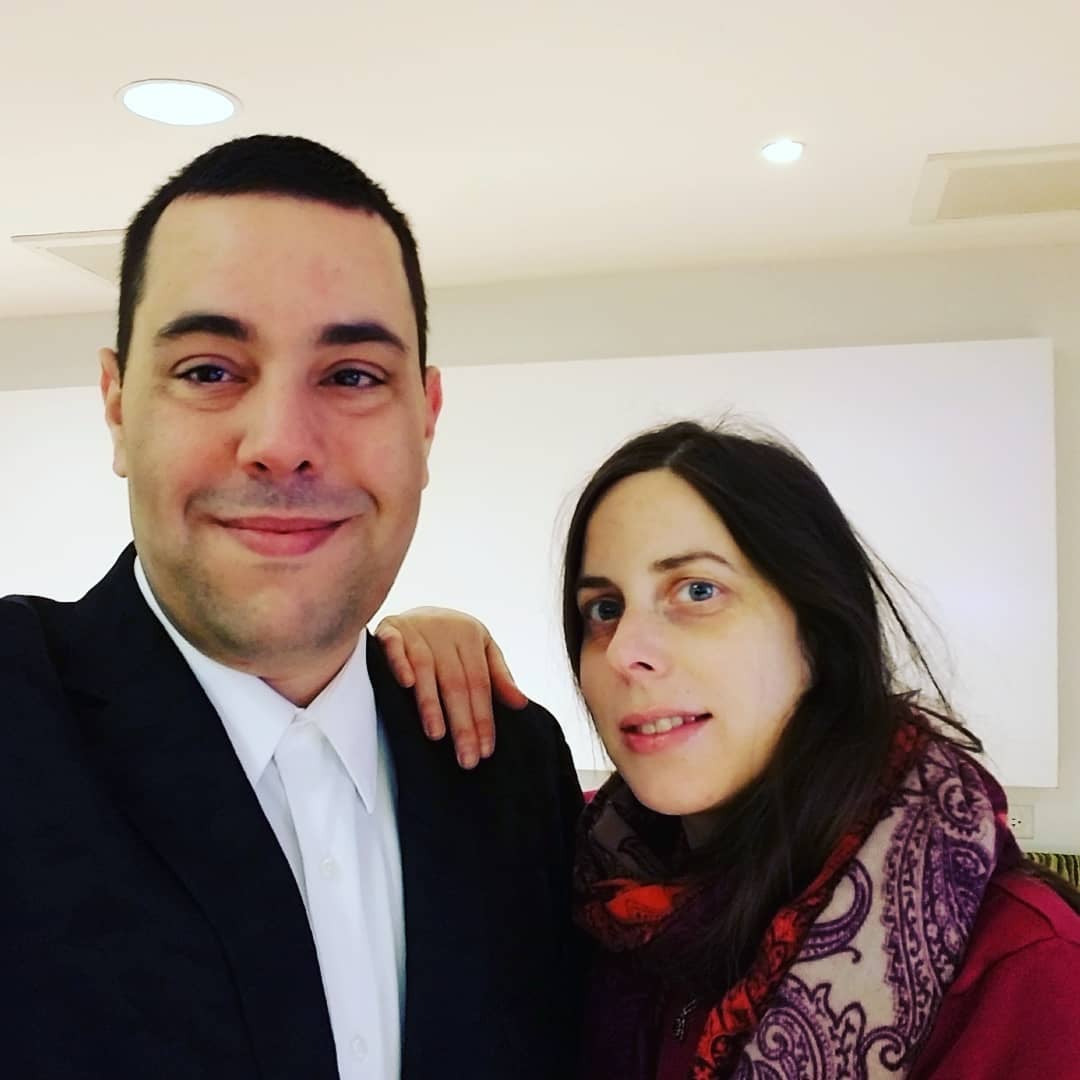 Outernets – and the 'w'-commerce experience – brings a much-needed breath of fresh air to both the online and offline worlds of retail, merging the two in totally new ways . This kind of creative problem solving might have something to do with Golan's background as a visual artist.
Originally from Israel, Golan was a working artist and a creative technologist when the idea for Outernets occurred to him while still living in Israel.
"I was looking to buy shoes," Golan shrugs. "I have size 14 feet and only one store where I lived had this size shoe. When I went to the store, ready to make a purchase, it was closed."
Golan realized that while retailers with brick-and-mortar locations were failing to cover after-hours shopping, they still had to cover after-hours rent. Why not utilize the storefronts to allow shoppers to continue shopping?
"That was ten years ago," Golan says, "But the technology wasn't there yet."
In 2013, Golan moved to New York with his wife Tal, also an artist, for a solo art exhibition and since then, has continued to work as an Artist, Art Director and Strategic Advisor. Along the way, he launched his own innovative marketing, design and interactive agency.
But the Outernets idea stuck. In November 2015, with machine learning, data science, and camera technology growing more powerful by the day, it was time to take the plunge.

The Art of Personalization, the Science of Machine Learning
"Artists and entrepreneurs are very similar," says Golan, discussing taking the leap from artist to entrepreneur. "But [artists] just don't know it. Artists just don't call their work a product."
Golan understood firsthand about being able to have one's art speak to one's audience. The problems of retail, he poses, could be solved if retailers learned to speak more fluently with today's shoppers.
For Golan, who taught himself how to code, Outernets is about creating a coherent language, a cohesive and interactive retail experience.
"People want to be involved and have control, be a part of an experience," says Golan. "People want to be a part of the content, not just consume it."
But it wasn't easy. In the beginning, to build his models, Golan relied on harvesting and building his own data sets rather than buying data from other sources.
"Computer vision," one of the core parts of Outernet's product, says Golan, "relies on so many things: lenses, angles, lighting… I had to harvest my own data to create reliable, high quality results. You can't buy quality data."
Next, there was teaching the machine to interpret the data gathered from computer vision.
"We had to teach it how to distinguish between a man or a woman, someone who is young or old, happy or sad."
The possibilities of what the Outernets machine needs to learn is endless. But it is constantly improving, getting smarter. The machines don't work alone though. Often, for the machines to truly get smarter, they need the human touch.
(Learn more: Man vs. Machine: Is Your Job at Risk?)
"One morning you have one thousand people pass your storefront, and the next day, 100,000," says Golan. "A machine is not going to know why, but maybe there was a parade that day. That's when human data scientist need to come in with additional research and insights." Outernets aims to close the knowledge gap between Brick & Mortar and ecommerce brands, ensuring that data is seamless for both online and off.
Say Hello to the 21st Century Shopper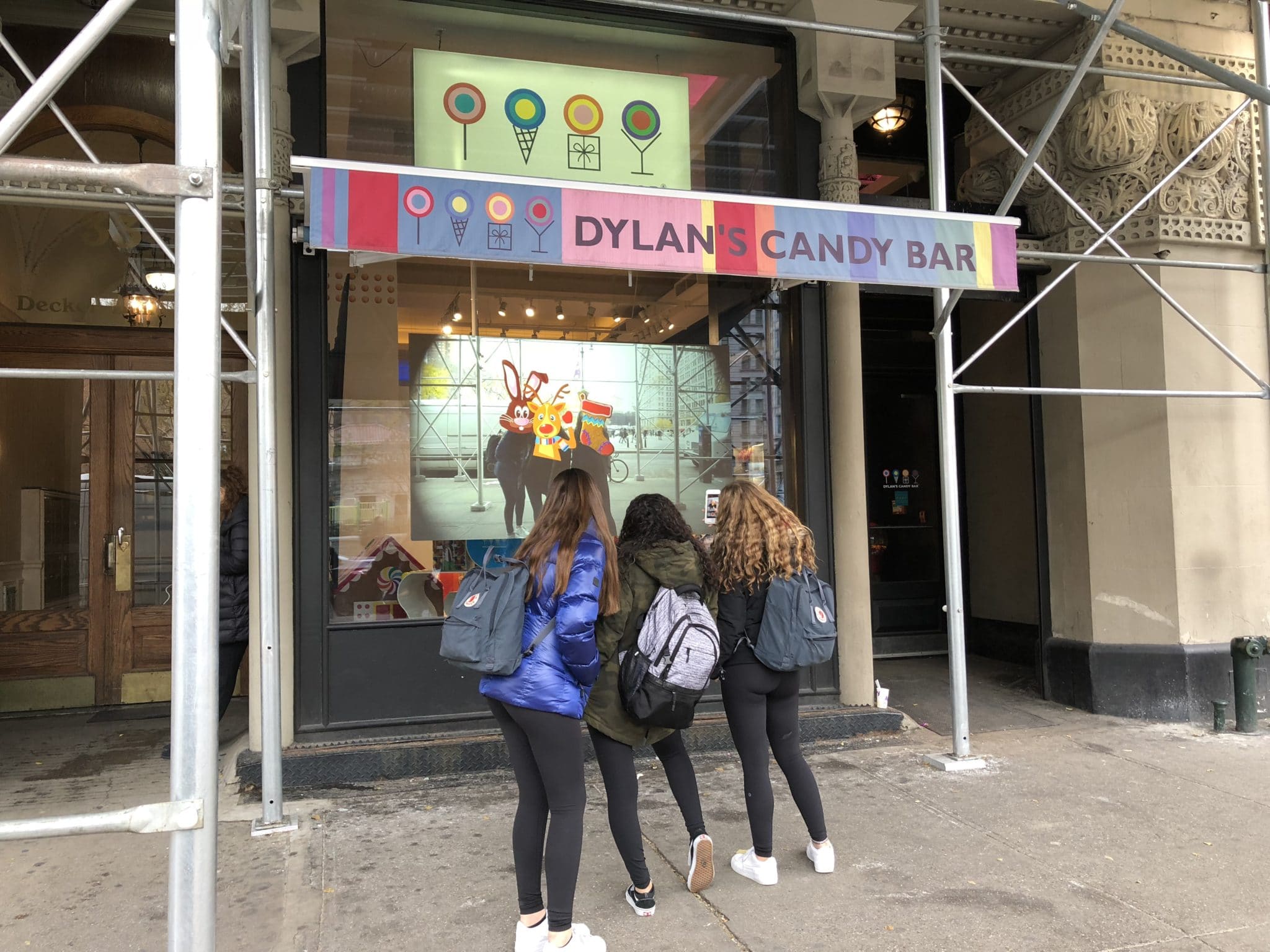 Today, you can see Outernet window displays at storefronts throughout New York City at Dylan's Candy Bar, Westville, and select McDonald's locations.
Outernets' client list is growing, and Golan, who now calls New York city home, is confident the start-up has only touched the tip of the iceberg. The company has plans to expand and become "the largest OOH advertising network in the world, providing advertisers with targeted content, campaign metrics, and measurable ROI.
"We don't just show graphs and pie charts," says Golan, on how Outernets currently inspires customer confidence. "We list every single interaction. We trust the data. If you follow it, from the minute a customer sees an ad to the moment they make a purchase, you'll understand what you're doing right."
"We're moving towards a world where offline is increasingly online and vice versa," says Golan.  "Retailers are putting efforts in the wrong place, either not investing in or tearing down brick-and-mortar stores when brick-and-mortar is still one of the most social places a person can be today. No one tells me something looks good on me on Amazon."