A native New Yorker who now calls Boston home, our Manager of Account Strategy at Accelerate Elena Gulotta knows a thing or two about growing client relationships. From her beginnings cold-calling bagel stores at a startup to the entrepreneurial atmosphere she found at Criteo, Elena now leads a team of dedicated Account Strategists for Criteo's Accelerate program, a brand-new service model that aims to give our clients more control over their Criteo campaigns.
This week, we chat with Elena to learn more about Accelerate and all that she's achieved so far!
Let's start from the beginning, where are you from?
I was born and raised in Queens, New York and come from a big Italian family. Family, strong values and tradition are extremely important to me and make up the foundation of who I am today. Some of my most cherished memories are getting together with family for Sunday Sauce at my grandparent's home in Brooklyn.
I moved up to Boston to attend Boston University in 2008 and graduated in 2012 with a Bachelors in Communication. I absolutely fell in love with Beantown (though still a New Yorker at heart) and decided to stay here after graduation and I've never looked back! I lived in the North End for 5 years and got my fill of downtown and all the pasta a girl could want, before moving a bit further south to Jamaica Plain with my partner and yellow lab, Freida!
How did you start your career? And what brought you to Criteo?
My first job out of college was an entry-level sales position at LevelUp, a mobile payments company. When I joined, LevelUp was very much a start-up. Though my main responsibility was cold-calling quick-service restaurants in New York and Atlanta, I also took on multiple responsibilities spanning several roles.
There's nothing that thickens your skin faster than getting yelled at by twenty bagel store owners in a day. At LevelUp, I focused on account and project management which is how I became interested in client and relationship management. I loved being client-facing. Each day was different and I got such satisfaction in growing my relationship with clients because those relationships would ultimately benefit both our and our clients' businesses.
I also loved managing the operational aspect of account and project management– what is the best way to service clients? And when? What are their needs and what is the most efficient way to provide them with information they need and not strain internal teams?
This sort of project and process oriented work was extremely interesting to me and eventually brought me to Criteo to build out the Accelerate team! I love taking big picture ideas and connecting the right people and processes to make them become a reality. I'm extremely tactical and organized – I like to execute and get sh*t done.
Can you walk us through what Accelerate and your team's goals?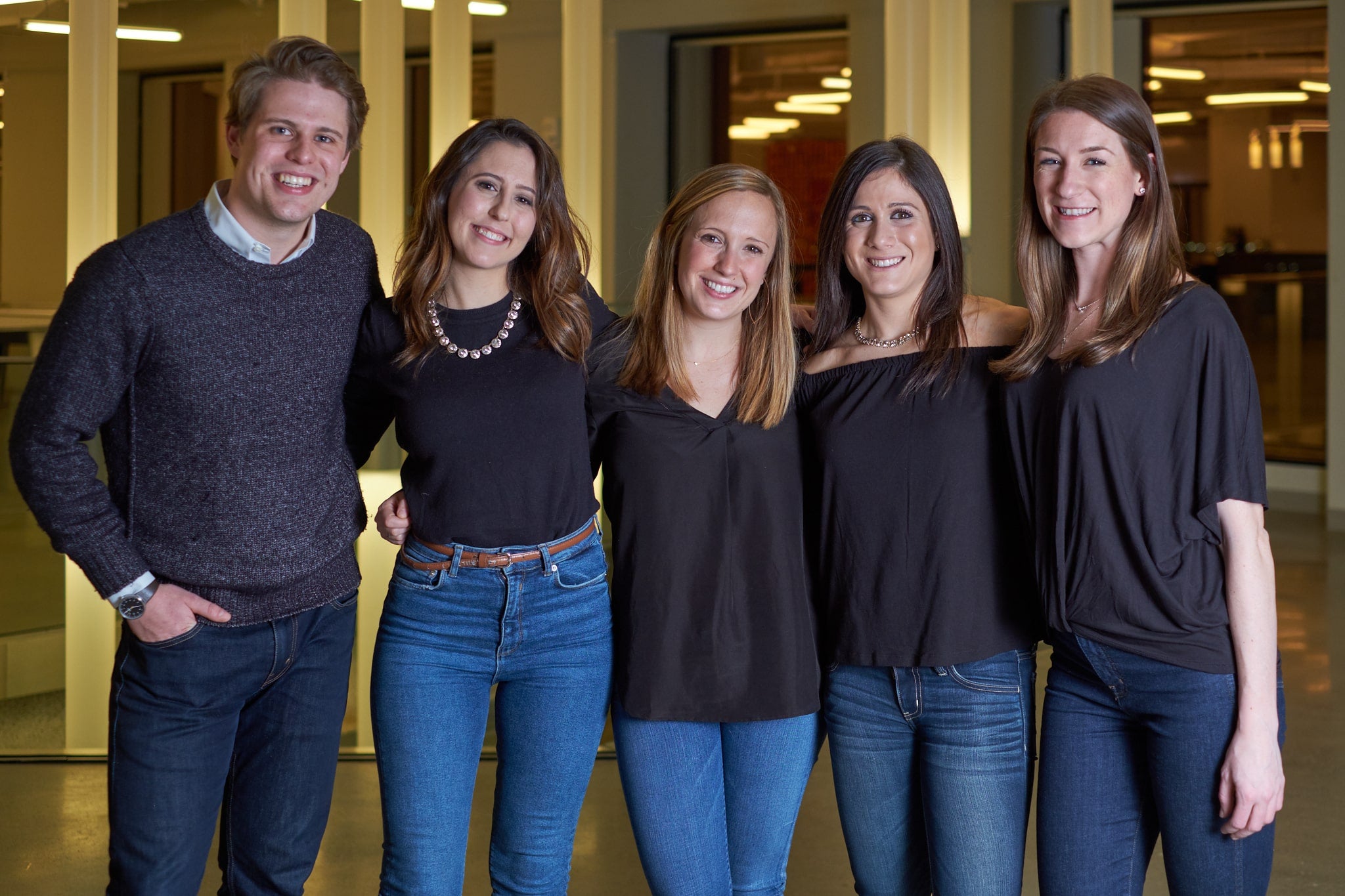 As Criteo grows, we need to provide the best-in-class customer service to clients of all shapes and sizes. In many ways, this means giving control back to our clients so they're equipped to make decisions that will best suit their business needs and objectives.
At the end of the day, our advertisers know their business best – we are the experts when it comes to all things Criteo and we, a team of extremely driven, motivated and bright Account Strategists, is creating a new way to service our advertisers. We want to arm them with the information they need to make the best decisions for their campaigns.
Our goals are to educate, assist and support the clients that we service in a scalable fashion. Again, we want to create tools and resources for our clients so ultimately they can have the control and insights they need to make informed decisions about their Criteo campaign!
How has your role changed since you started?
I was hired as an Account Strategist at Criteo in May of 2015. In March of 2016, I was approached with the new idea of Accelerate and to be the first AS on the team. From there, my entire Criteo career changed!
It was a LOT of work but I had the opportunity to work with the Product Marketing and Marketing departments, as well as the chance to create new tools and resources for our Accelerate clients.
It's been an incredible time and I can now say I was integral to creating a brand-new service model for Criteo and building it from the ground up. In January of 2017, I was promoted to the Team Lead role, managing three Account Strategists. This quarter, I was promoted to Manager, Account Strategy!
What are some of the team's current challenges?
My team is tasked with providing support to hundreds of advertisers – it can be challenging to scale support and resources while ensuring what we're providing is in-line with what our clients want, need and will actually use.
We're excited that Criteo's investing in further building out the Management Center that our clients use to view and manage their campaigns. We're increasing capabilities that will increase our clients' accessibility and control to their campaigns.
How does Team Accelerate differ from country to country, or region to region?
Accelerate doesn't differ too much from country to country or region to region. Outside of language differences, we strive for consistency as much as possible. It's important to our teams and processes that we attack challenges together to reduce duplication and create efficiencies.
I just returned from a trip to Barcelona to visit our Accelerate EMEA team and spend time with my counterpart, Nicolas Fatout. It was so wonderful to meet with the team there. Being able to collaborate across regions is one of my favorite parts of being a part of the Accelerate squad. Everyone is so dedicated and hardworking to building out our team and platform – I feel so lucky to be surrounded by so many amazing individuals!
What is next for Team Accelerate?
Team Accelerate is partnering closely with our Product and R&D teams to further develop and build the tools and controls available to our advertisers. By strengthening our internal and external tools, we strengthen our strategic capabilities, which gives us more time to spend with clients.
Also we're growing! Just brought on a new Account Strategist to the team and are actively looking for Customer Engagement Representatives!
A lot of companies talk about building a strong culture, but how does Criteo actually walk the walk?
While by no means a startup, Criteo has a culture that fosters entrepreneurship; many parts of the business are still as flexible and agile as companies in their early stages of development. Here, new ideas are more than welcome – and we're hungry for more of them. Doesn't matter if you are a manager, director, or individual contributor – new ideas and innovation is encouraged and foster at all levels.
Accelerate was an idea that a Manager in Boston had in April of 2016 – today it's a global initiative spanning 10+ markets across the globe. Being on the ground of this idea, I had the privilege of participating in a project that very much is shaping how Criteo thinks about the future of our business and how we service our clients.
How has Criteo helped foster your career to where you are today?
My career trajectory speaks to how Criteo does not adhere to traditional boundaries of career growth. The culture celebrates creativity and rewards hard work. I was one of the first Account Strategists that moved directly into a Team Lead role, essentially skipping a Senior AS position. I'm a young female, going to be 28 years old and I've moved up to Management position, overseeing 5 Account Strategists in just under three years.
While I absolutely feel like I earned the promotions I've received, the culture and management at Criteo has consistently supported me and put me in positions where I've been able to succeed. My goal is to pass this on to the team I manage and ensure each of them have the right opportunities to grow that I've had.
What projects/achievements are you most proud of?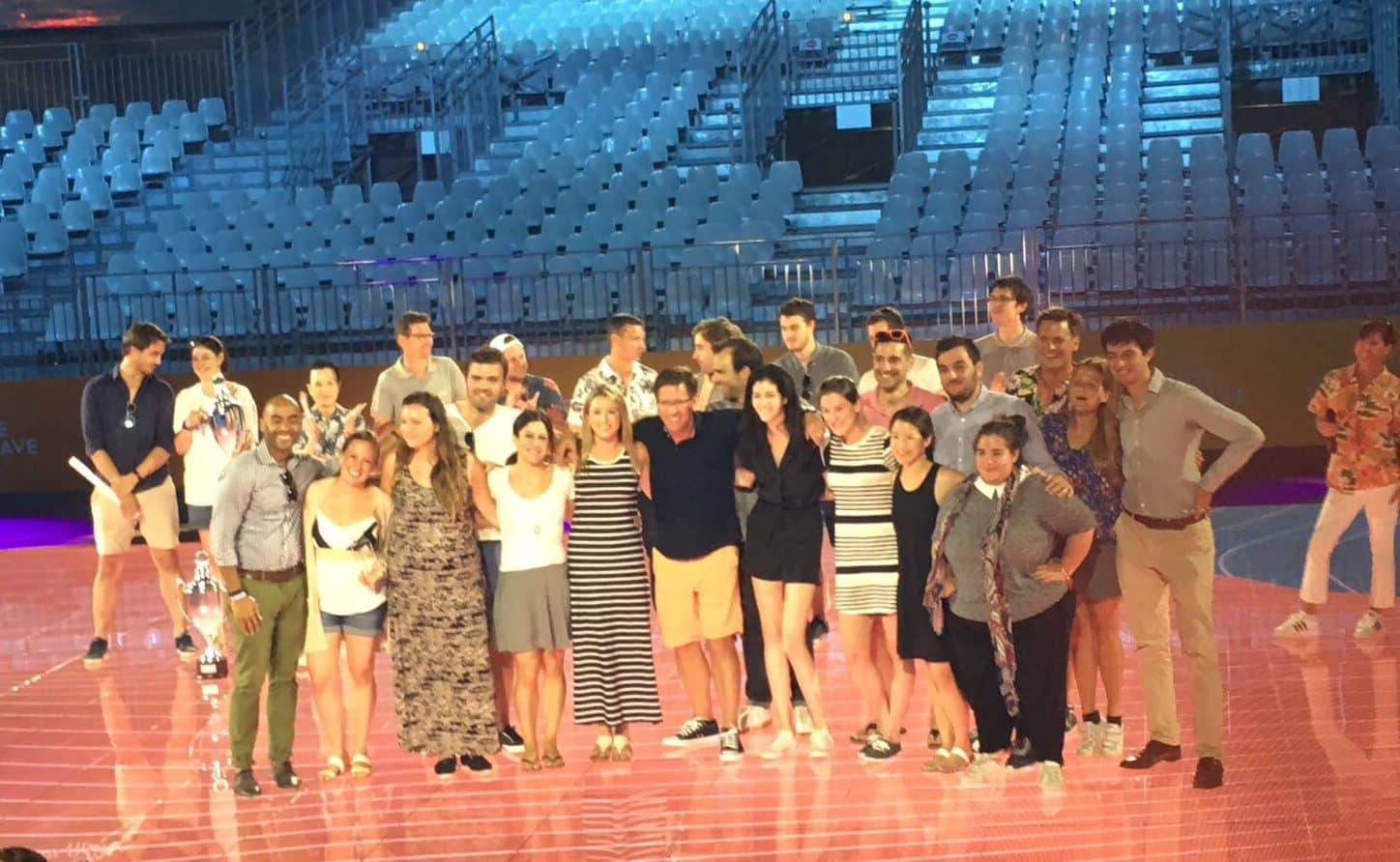 Criteo's Global Superstar Awardees 
I'm most proud of our team going global! Accelerate was created in the US in April 2016. Because of its success, it has been rolled out to EMEA, BR and APAC. Our team has had the opportunity to play an active role in this rollout which I'm extremely proud of.
Our global team also won Global Superstar Award last year at our company wide Summit. It was awesome to receive global recognition for the team's hard work.
Advice for people looking to build a similar career trajectory?
Don't be afraid to get your hands dirty – dig into the hard work, the manual work – the work that isn't always the most glamorous. Sometimes it can be the most meaningful and it demonstrates your grit. Of course there is a fine line – it can be easy to say "yes" to everything and not know when to say "no". Be as confident in your "yes" as you are in your "no".
Also, be open to new opportunities! When someone approaches you with a new project, idea or role – be open to taking a risk and exploring the possibility. That's exactly how I got to where I am today. Lastly, communicate and collaborate – every single day. I am only as strong as my team, I could not do my job without them and I heavily rely on them every single day. Working with them is the best part of my day and it's what I look forward to most when I come into work.
Thank you Elena!
To learn more about Criteo Culture, head over to our Criteo Culture Hub!