After more than two years of event cancellations and postponements, wedding season is back.
About 2.6 million weddings are expected to happen in the US in 2022 – more than any other year since 1984.1 That amounts to a whopping 335 million guests in attendance in the US alone2, not to mention more than 5 million brides and grooms. Criteo commerce data from more than 22,000 online businesses shows many consumers are already preparing to show up in style. 
In our latest episode of Uncovering Commerce, we unpack three top trends that point to one of the biggest wedding seasons in decades. 
Consumer Trend #1: Wedding dresses are comin' in hot.
After more than two years of event cancellations and postponements, wedding dresses have returned to the top of every bride-to-be's shopping list. 
Criteo commerce data shows that last year in the US, sales increased by 70% year over year from July to September. This indicates that brides-to-be were optimistic as early as last summer that their weddings would be on the calendar soon.3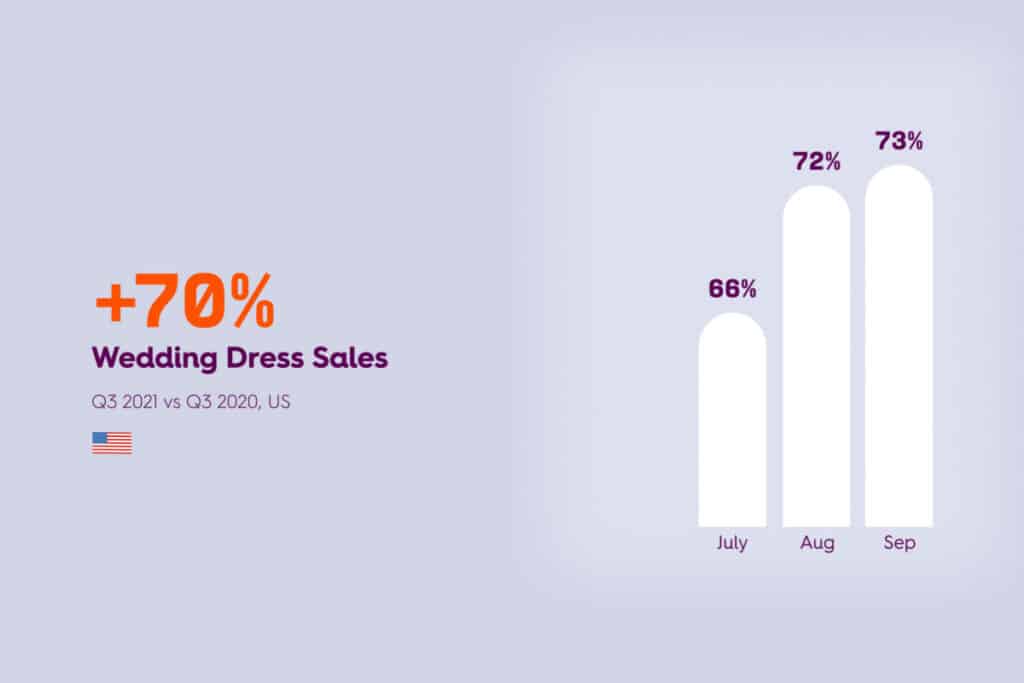 And this trend is becoming more pronounced as time goes on: Sales of wedding dresses in the US increased every day in Q1 2022, more than doubling between January and March, which represents a 10% increase year over year. As of April 2022, sales of wedding dresses were still up across the Americas, Europe, and APAC.3
Consumer Trend #2: Bridesmaid dresses are ready to hit the dance floor.
Criteo data shows that bridal party dresses have been seeing steady gains since the second half of 2021.  
In September in the US, sales increased by 172% compared to one year prior, and by December, sales were still up +78% year over year. And if you think American brides are the only ones excited to get their besties in uniform, just take a look at APAC: In April 2022, sales of bridal party dresses were up almost 500% year over year in Japan.3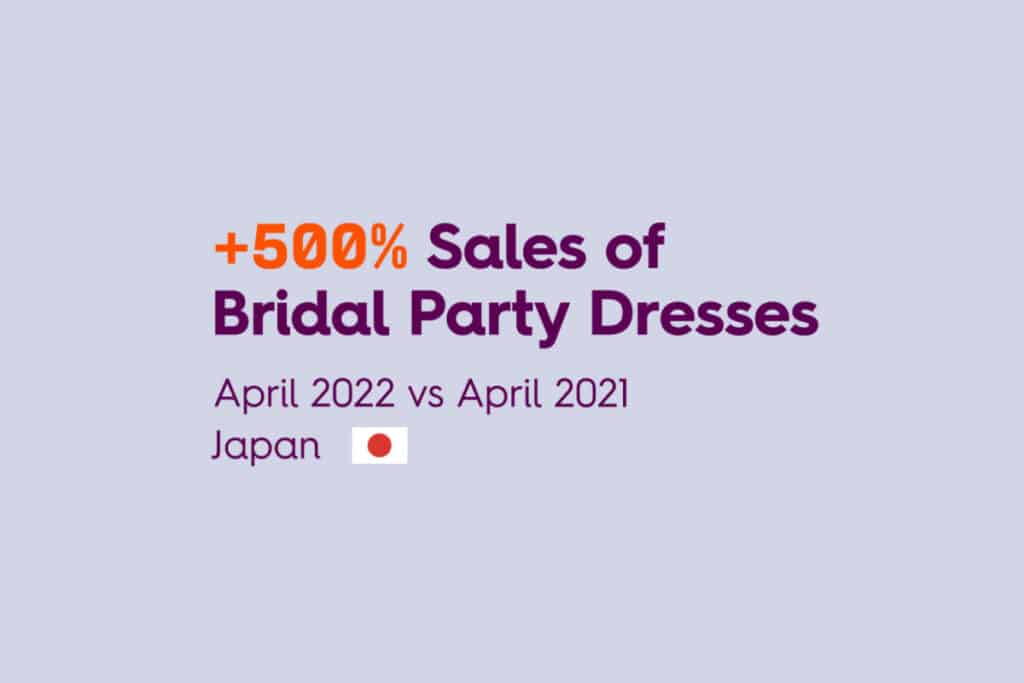 Consumer Trend #3:
Fascinators are fascinating consumers.
These fabulous headpieces, made famous by the British royal family and Hollywood, are typically decorated with feathers, flowers, and beads and make a great accessory for any formal occasion.  
Just ask shoppers in Germany, South Korea, and the US, where sales of fascinators grew by 86%, 56% and 45% year over year, respectively, in February 2022. In the UK, between January and March of this year, sales of fascinators were up 115% compared to 2021.3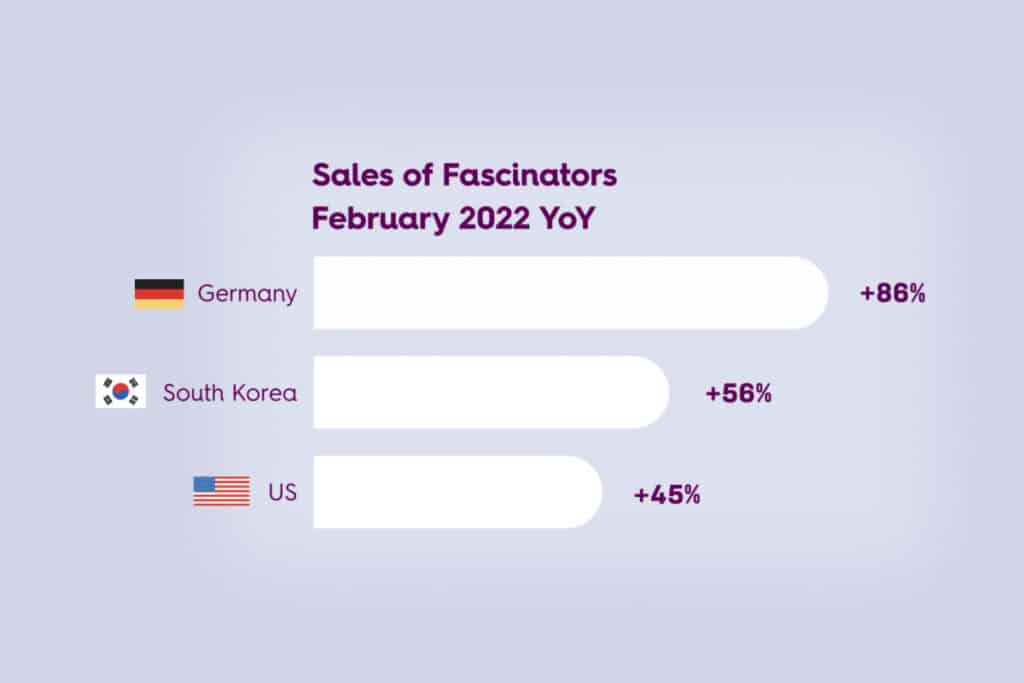 And finally, for those who aren't in the fashion business, know that the return of wedding season is great news for other verticals, too. Think of all the home-related gifts to be bought off wedding registries, and the flights to be booked to travel to (and stay near) the main event. Data from The Knot shows that in 2021, guests spent an average of $160 on a wedding gift, up from $120 in 2019, and the overall average cost of attending a wedding was $460 ($30 more than pre-pandemic).2 
Scroll down to watch the full video, or view it on Criteo's YouTube channel here. Don't miss our other episodes on pet supplies, health and beauty, baby and toddler, travel, and music trends. For more on the power of commerce data, check out our Ultimate Guide to Commerce Media. 
1The Wedding Report: https://www.wsj.com/articles/wedding-travel-hotels-cost-11644970118
2The Knot 2021 Real Weddings Study: https://www.theknot.com/content/wedding-data-insights/real-weddings-study
3Criteo Data, Global, based on total web sales seen for a given product category compared to one year prior.