In December 2021, 13% of Americans confirmed that they were trying or expecting to have a baby in the next 12 months, a higher share than any other time in the last year.1 Criteo's own commerce data shows that in the Americas, online sales of pregnancy tests were up 35% in Q2 2022, compared to 2021.2
Our most recent analysis, based on insights from dozens of baby and toddler product categories and billions of dollars in transactions, shows what's trending.
Consumer Trend #1: Babies are on the move.
During Q2 2022, online sales of baby strollers saw pronounced increases, especially in APAC. In Japan, year over year have more than doubled every month from March to July, compared to the same period in 2021. In other places around the world, including the US, parts of Europe, and Southeast Asia online sales of baby & toddler car seats have seen year over year increases for the last several months.2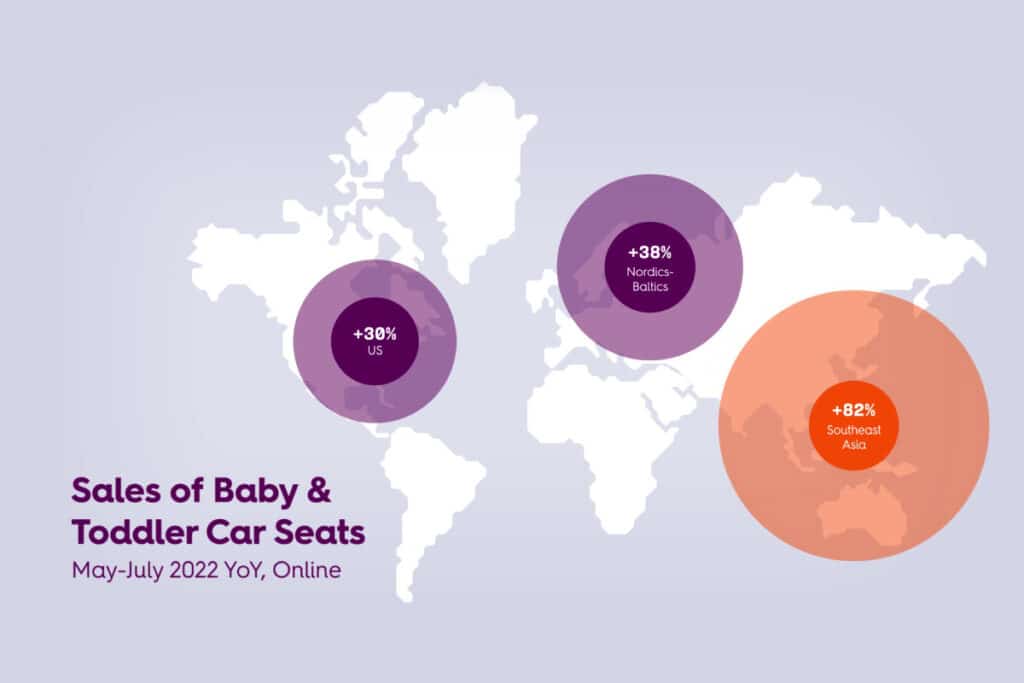 This indicates that, just as Criteo travel data shows, global mobility is back. In the context of baby and toddler trends, young families who might have hesitated to visit the grandparents and other relatives during peak-COVID – when restrictions and health and safety concerns made travel more difficult – could be getting ready to hit the road.
Consumer Trend #2: Miniature manicures are in.
In recent months, Baby Health & Grooming Kits have been trending across all regions. From May to July 2022, year over year sales were up by 38% in APAC, 112% in the Americas, and 116% in EMEA.2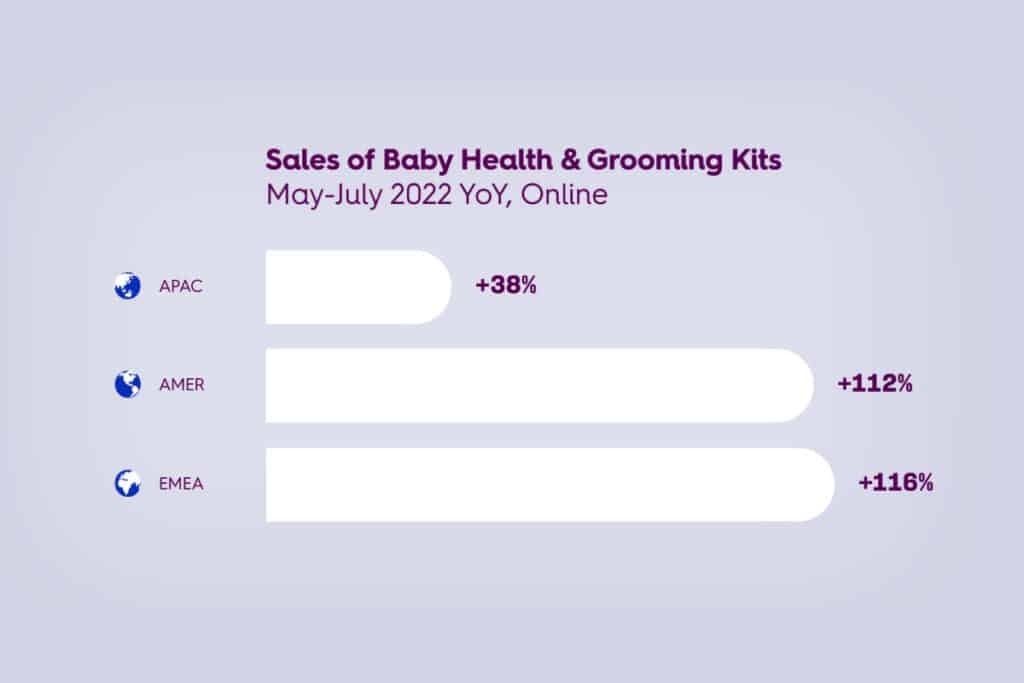 That's a lot of tiny brushes, nail files, and nasal aspirators flying off digital shelves, indicating that "personal care for baby" is one sub-category to watch.
Consumer Trend #3: Online sales of diapers have grown.
Research by Mordor Intelligence shows that in the US, online sales of diapers grew by 45% during the pandemic.3 Criteo data shows that Americans' diaper purchases have even been outpacing 2021 gains, with online sales up by 40% in Q2 2022.2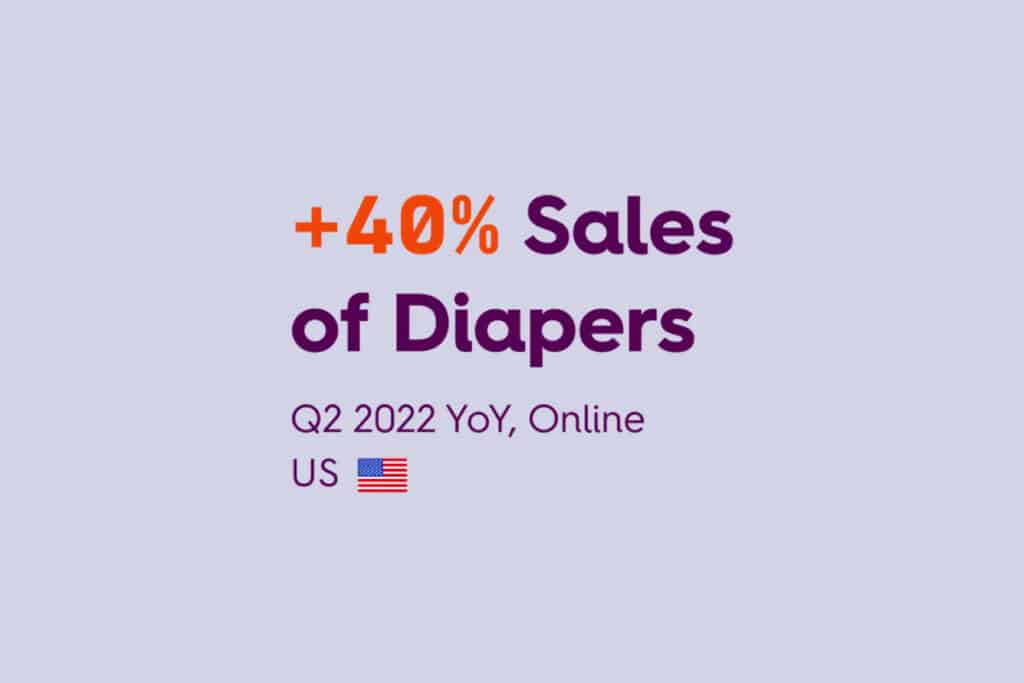 Like toilet paper and toothpaste, diapers are part of a growing category of essentials that more consumers are now purchasing online, a trend we expect to continue well into the future.
Scroll down to watch the full video or see it on our YouTube channel here. Missed previous episodes? Catch up on wedding season, pet supplies, health and beauty, travel, and music trends. For more on the power of commerce data, check out our Ultimate Guide to Commerce Media.
1Bank of America Global Research: https://www.businessinsider.com/baby-boom-2022-bofa-survey-2022-1
2Criteo Data, Global, based on total web sales seen for a given product category compared to one year prior.
3https://www.mordorintelligence.com/industry-reports/baby-diapers-market