The beauty and personal care market, which includes makeup, skincare, hair care, and fragrances, will add up to more than $564 billion dollars in 2022 and is expected to grow annually by nearly 5%.1 
Criteo commerce data from 22,000 advertisers globally shows what everyone's buying.
Consumer Trend #1: Haircare is heating up.
Haircare products saw high year-on-year growth from January to March in regions where summer was already in full swing, such as Latin America and Australia, where for the first time since the start of Covid, consumers could finally enjoy the warmer months outdoors together. 
Brazilians were super keen on getting their locks to look great. Sales of Hair Styling Products (think mousse, hairspray, and dry shampoo) were five times higher in May 2022 and more than seven times higher in June 2022 compared to one year ago.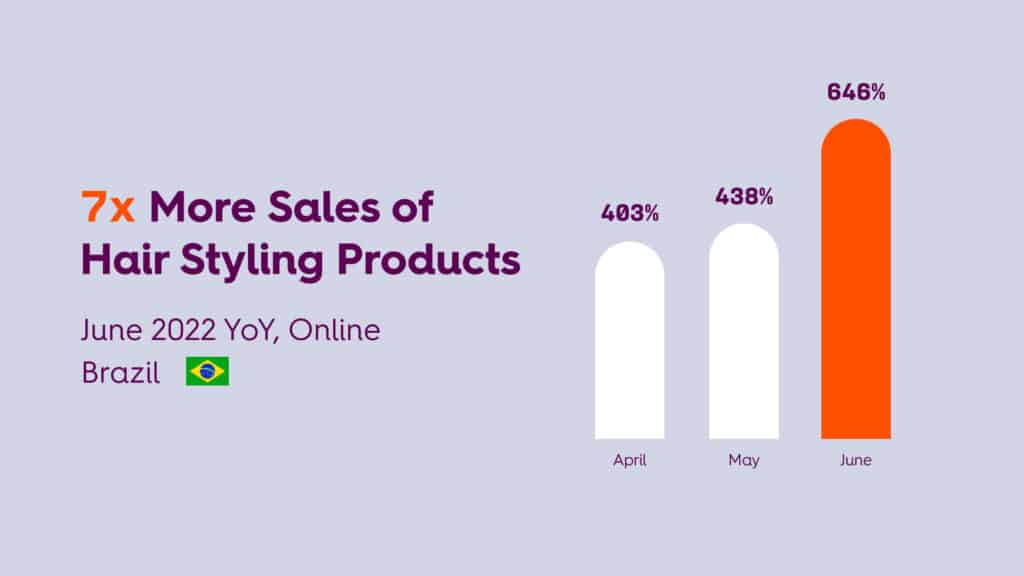 Hair styling tools and accessories, like curling irons, flat irons, and rollers got hotter too, with sales more than tripling in recent months.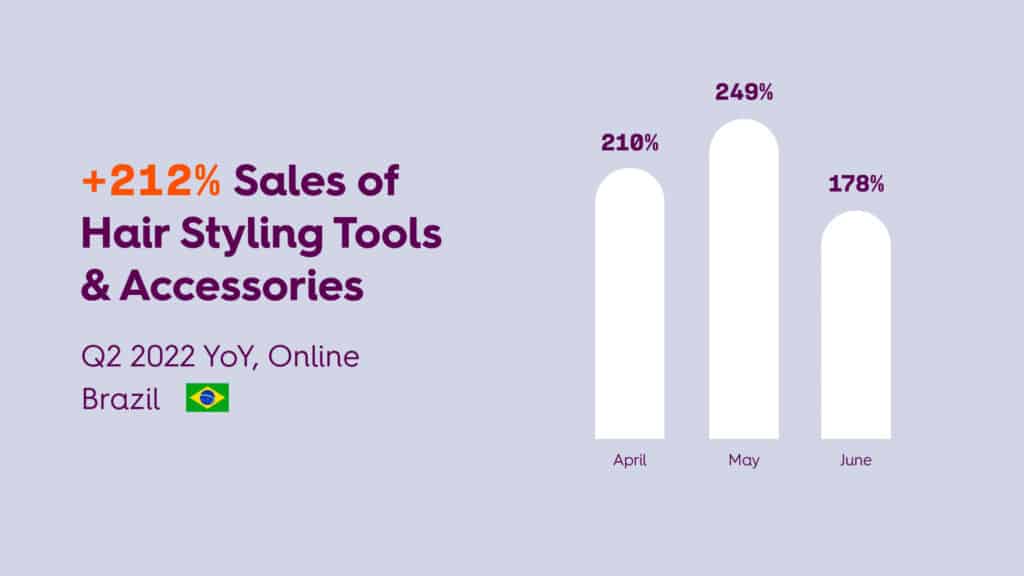 Could this foretell great hair days for the summers in the US and Europe? Online sales of Hair Styling products were up 42% in UK, 48% in the Nordics, and 75% in Italy in Q2 2022. At the same time, in the US, the category was up 47% suggesting that the return to social lives, combined with sunny weather, is pushing consumers to spend more on hair that shines.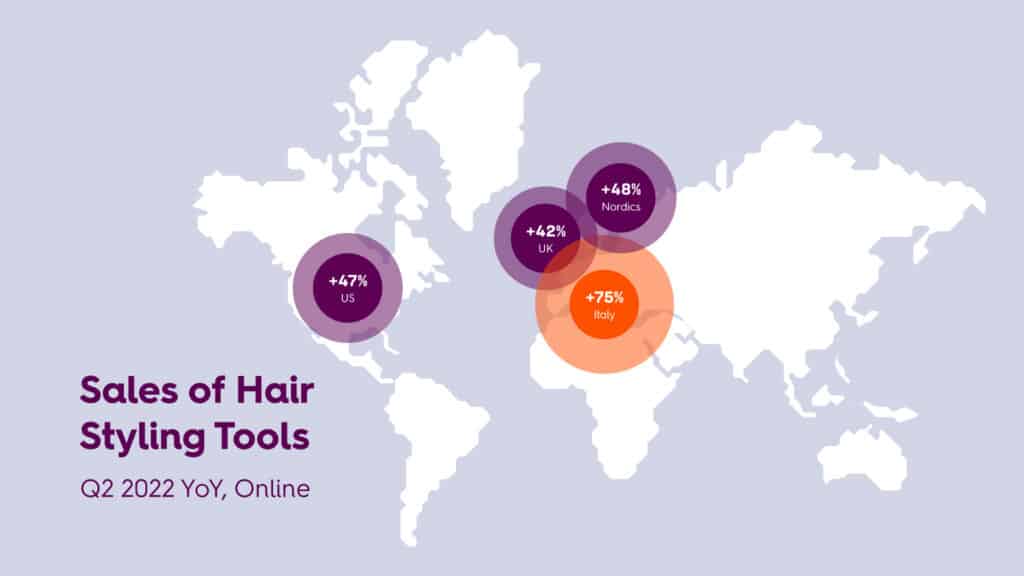 Consumer Trend #2: Upleveling oral hygiene.
In the US, Americans are increasingly looking after their gum health. Online sales of Dental Floss were up more than 30% year over year in both March and April, 80% in May, and 56% in June. 
Power Flossers — which combine air with water droplets to really clean in between teeth — have seen significant increases in the last few months, with sales more than doubled in June 2022.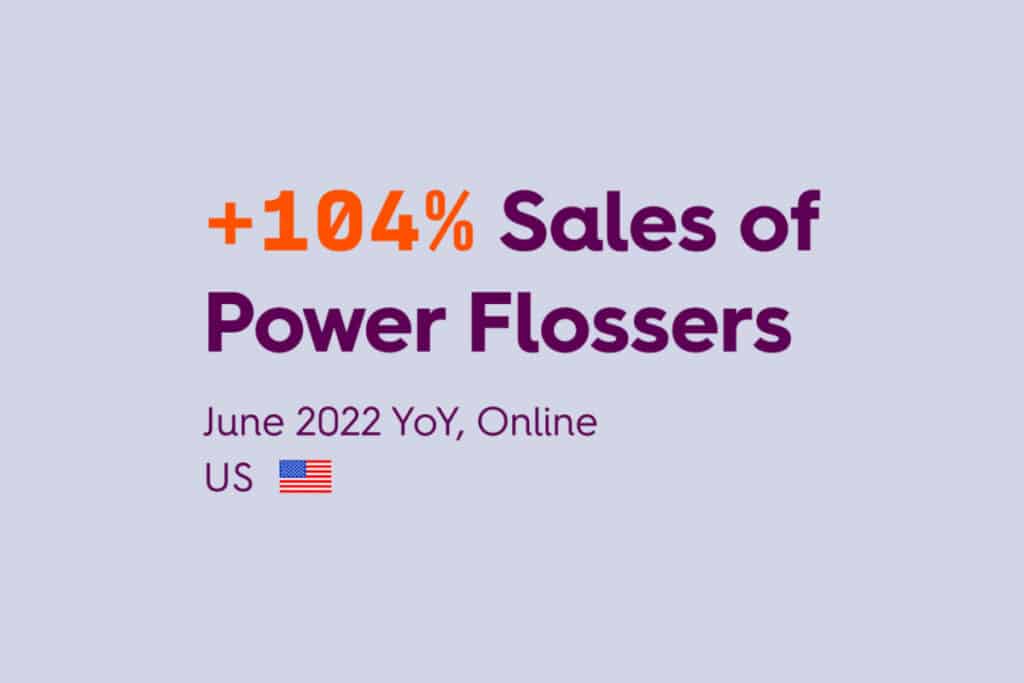 Consumer Trend #3: The baby boom preview.
Online sales of pregnancy tests were up 25% year over year in April, 35% in May, and 44% in June in the Americas. Could 2022 and 2023 be the years of a baby boom? Stay tuned for an upcoming episode on Baby & Toddler category trends to watch. Hint: There's a lot of product bumps.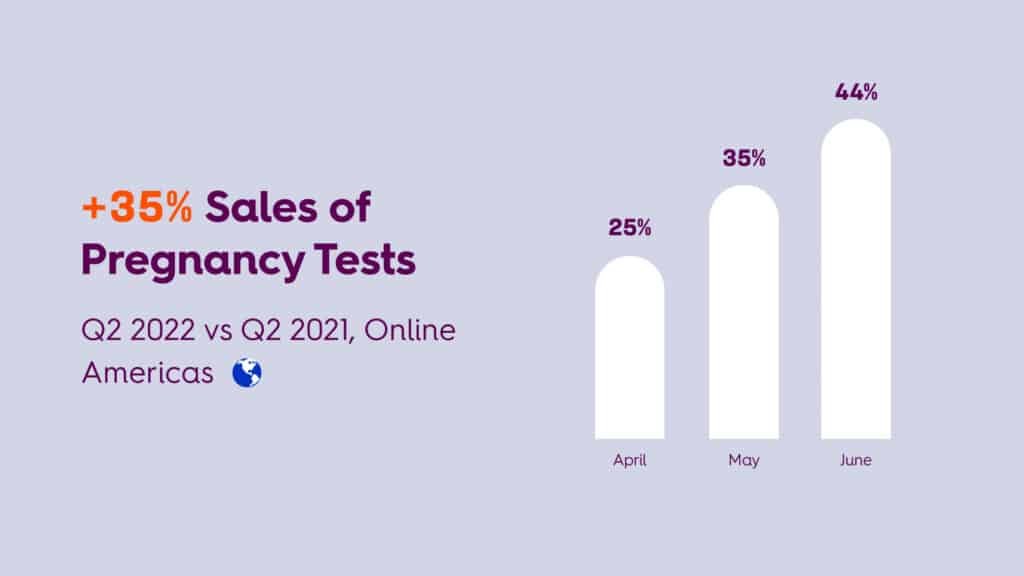 Scroll down to watch the full video or see it on our YouTube channel here. Missed other episodes? Catch up on wedding season, pet supplies, baby and toddler, travel, and music trends. For more on the power of commerce data, check out our Ultimate Guide to Commerce Media. 
1Statista, Beauty & Personal Care, Worldwide: https://www.statista.com/outlook/cmo/beauty-personal-care/worldwide