Back in December 2021, six in 10 Americans confirmed that they picked up a new hobby during the pandemic, like baking, gardening, and crafting.1 This confirms what we reported on back in 2020 on peak-pandemic shopping trends, when our commerce data showed a large share of homebound consumers balancing increased screen time with non-digital activities, like puzzles. Recent Criteo data shows that in 2022, another pastime is taking centerstage – music.
Consumer Trend #1: Channeling our inner rock stars.  
Our analysis shows that consumers worldwide are more than just dabbling in the musical arts.2
Audio mixers, which let users take recordings from multiple sources, then combine, edit, revise, and fine-tune them to create a song, have been particularly popular in EMEA and APAC.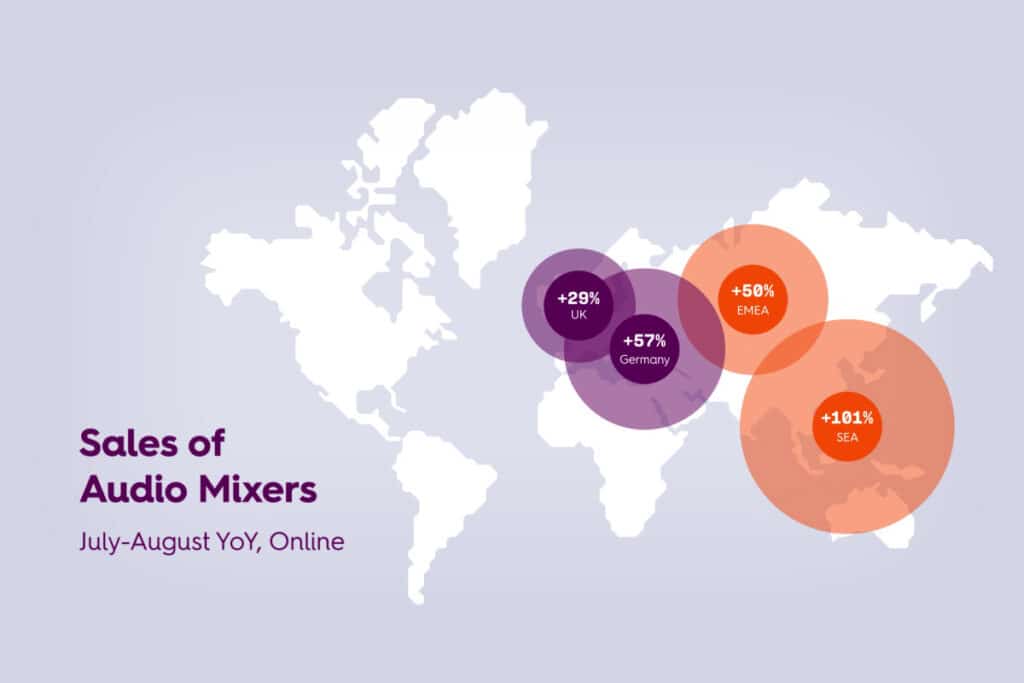 Across EMEA, consumers are honing their ability to amp up the crowd: Online sales of DJ systems have been up since April, with sales 45% higher in Q2 2022 than they were in 2021.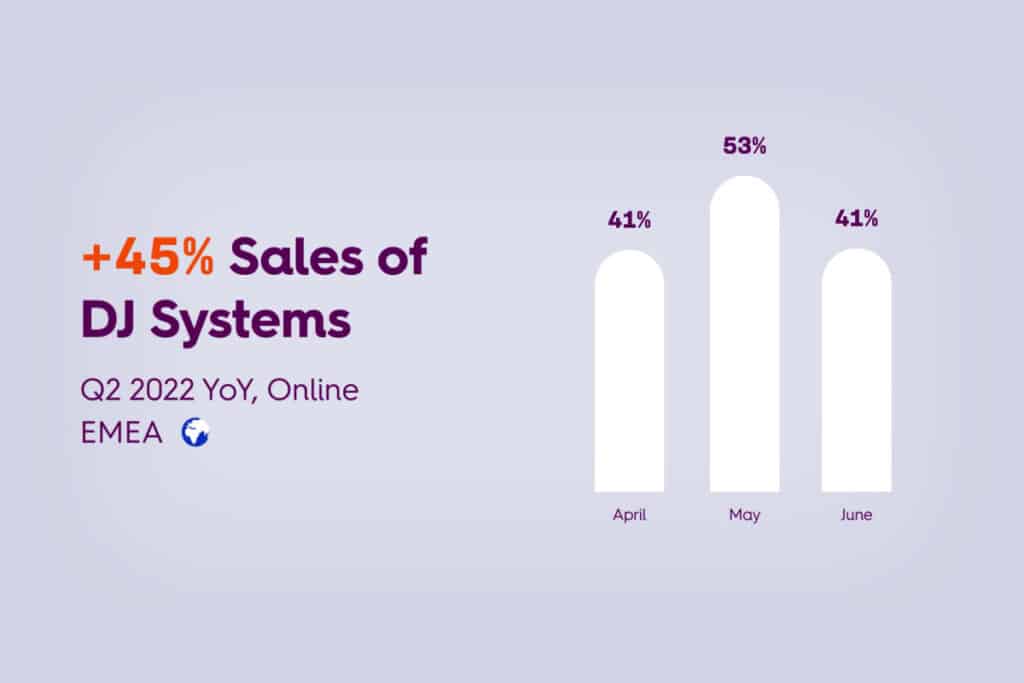 Over in the Americas, many consumers are stepping up to the mic, from the comfort of their living rooms. Across the region, which includes the US, LATAM, and Canada, online sales of Karaoke systems have been climbing since June. Americans are most likely to be belting out their favorite tunes: US sales were 95% higher in the past few months than they were one year ago.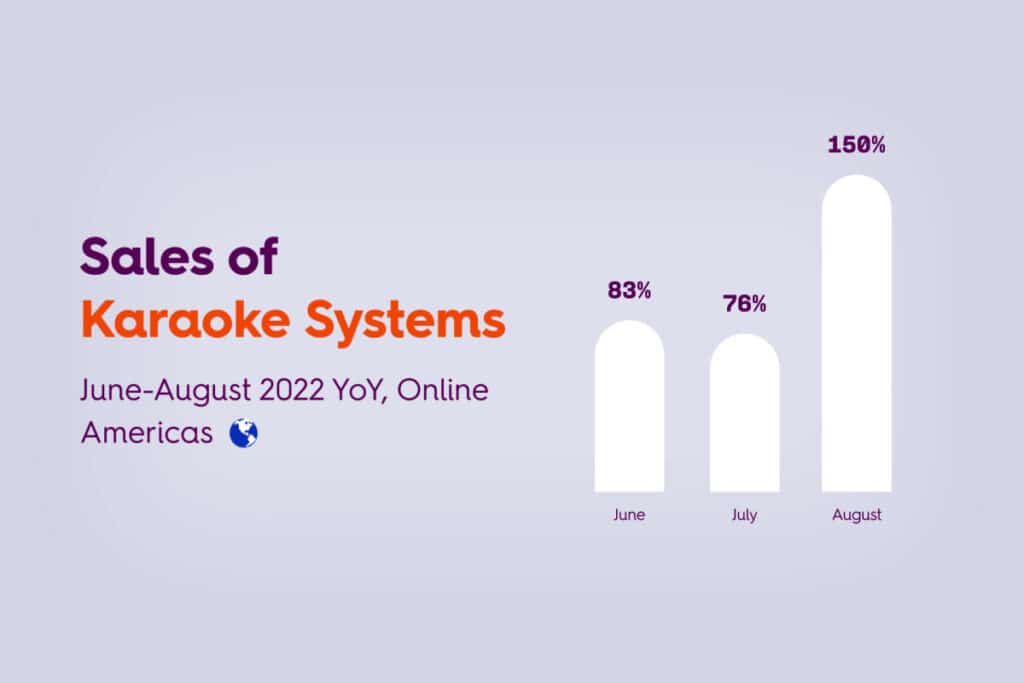 Consumer Trend #2: Taking it back to the old school.
In the US, vinyl is having a moment.2
Retro sound enthusiasts are buying up Turntable accessories, like pre-amps, stylus cleaners, record brushes, and weight stabilizers. In the US, online sales of turntable accessories were up by 80% from June to August 2022, compared to the same period in 2021.
Other generations of listening devices are also seeing some action: In Europe, year over year online sales of cassette players and recorders recently doubled.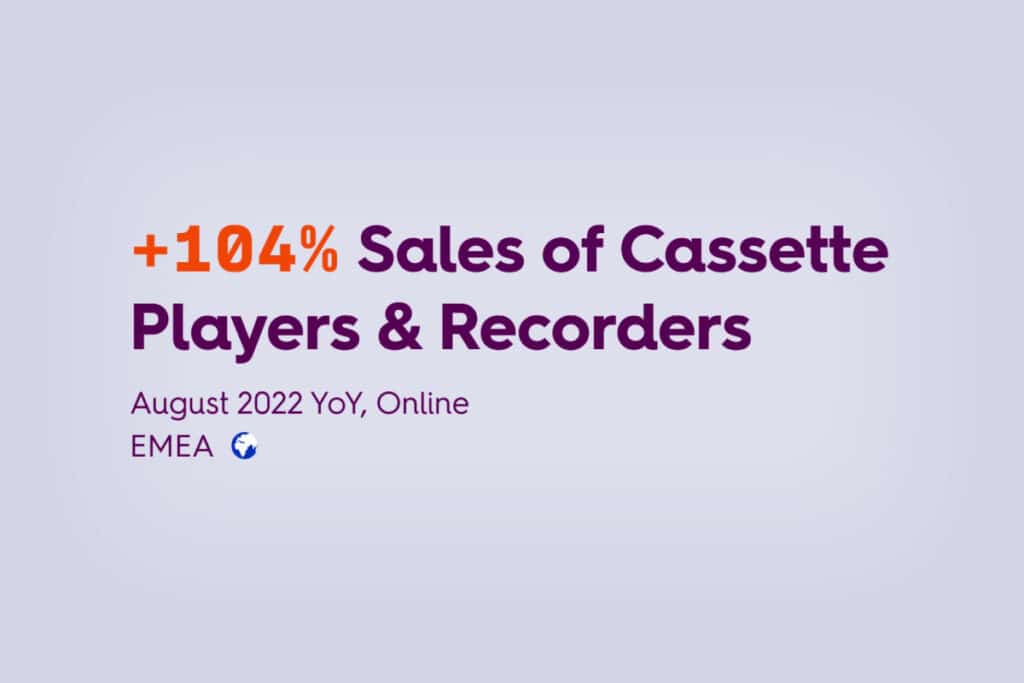 Over in APAC, online sales of CD players and recorders were up by 48% versus a year ago.
Overall, Criteo data supports the larger (if niche) trend of nostalgic, portable sound consumption and holding onto high-quality physical copies of albums.
Consumer Trend #3: Picking up musical instruments.
Whether for the first time or after a break, consumers globally are picking up a variety of musical instruments.2
In Japan, year over year online sales of string instruments, which could include anything from violins and cellos to harps, banjos, and guitars, more than quadrupled in August 2022.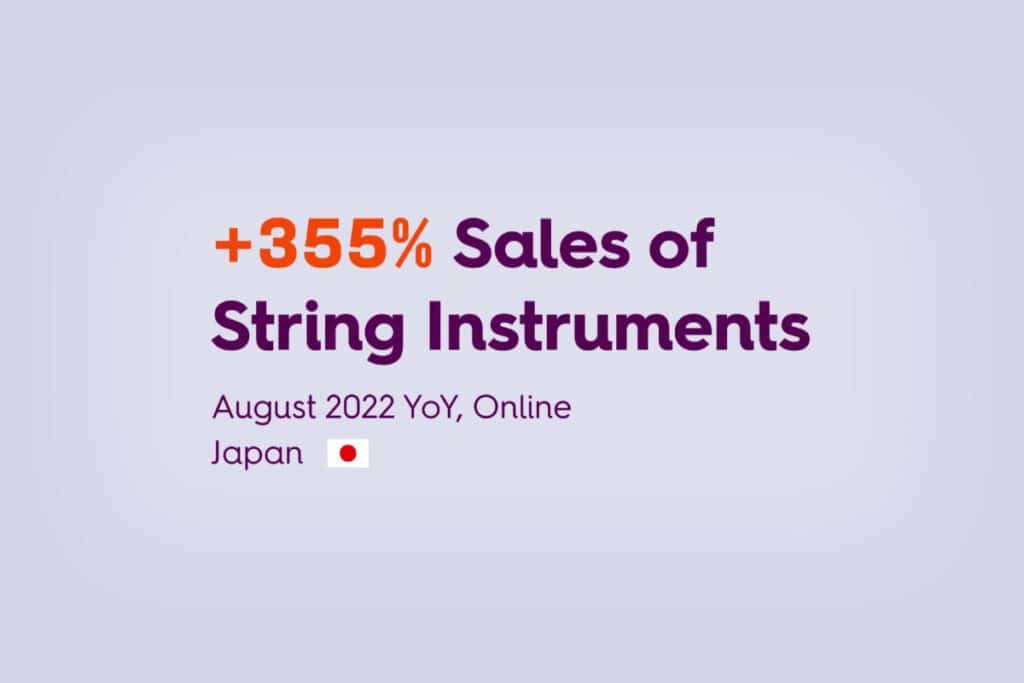 In South Korea, online sales of percussion instruments, like drums, tambourines, cymbals, maracas, and xylophones, more than doubled compared to a year ago.
Europe takes the leads on piano purchase growth. Online sales of pianos were up 217% year over year in Germany in August.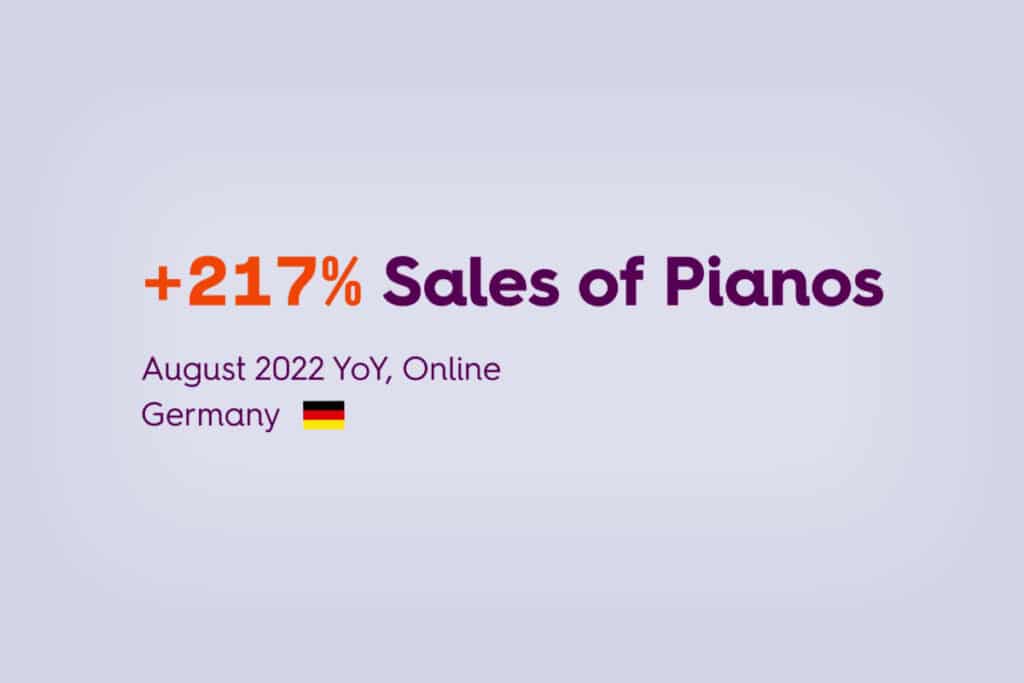 Scroll down to watch the full video or see it on our YouTube channel here. Want to catch up on other episodes? Learn the latest on wedding season, pet supplies, health and beauty, travel, and baby & toddler shopping trends. For more on the power of commerce data, check out our Ultimate Guide to Commerce Media.
1Lending Tree: https://www.lendingtree.com/credit-cards/study/quarantine-hobbies-credit-card-debt/
2Criteo Data, Global, based on total web sales seen for a given product category compared to one year prior.