In a previous post, we called this the Year of the Digital Marketer. Businesses are prioritizing digital transformation and allocating more funds to digital campaigns to help their cause. This means that digital marketing has more attention and more pull than ever—and more responsibility.
To understand how marketers are planning for this year, we conducted a global survey of marketing executives. We learned what channels they will invest more or less in, the challenges they face, and how they feel about walled gardens.
They also told us the most important things their digital campaigns need to address. The top three were staying relevant, acquiring new customers, and engaging existing customers.1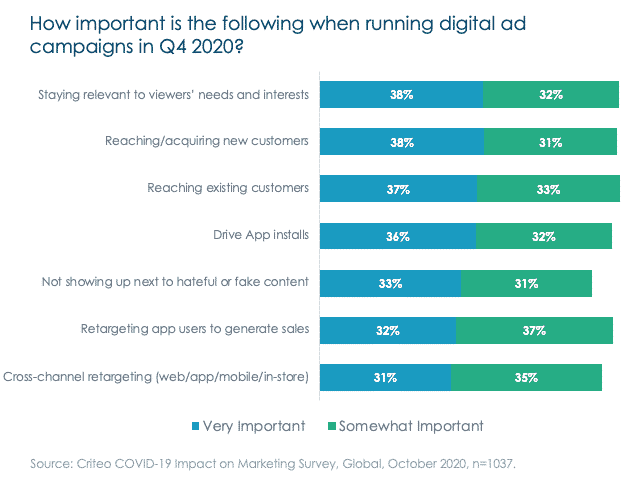 These are the digital marketing strategies that marketers are adopting to meet those needs in 2021:
Digital Strategy 1: Achieve hyper-relevancy with retail media
Nearly 40% of marketers in our survey said that staying relevant to their audience's needs and interests was very important when running digital ad campaigns.
What better way to accomplish this than by reaching shoppers when they're actively searching for products on a retailer website?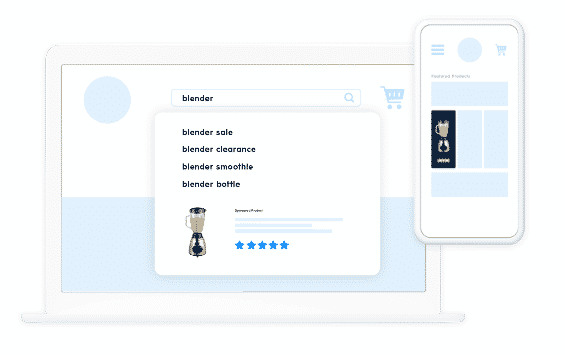 For brands that sell via retailers, retail media is a key strategy for engaging customers at the digital point of sale. Because it uses a retailers' rich first-party data, retail media is highly targeted based on real-time behaviors and purchase intent. In short, shoppers will see your ad because they are actively looking for a product that you sell. And whether it's a native sponsored product ad or a display ad, the content of the ad fits naturally with the rest of the site for a highly relevant and seamless experience.
The relevancy is evident in the ROI of retail media. According to a Forrester Consulting study commissioned by Criteo, 79% of US and 95% of EMEA respondents reported an increase in ROI/ROAS of ad campaigns due to investments in retail media.2

Digital Strategy 2: Win new customers with Connected TV (CTV) ads
In the US and the UK, at least 70% of households have access to a smart TV (aka a connected tv with internet access).3 Netflix, the most popular OTT service in the world, reached 204 million paid subscribers in Q4 2020, up from 167 million in Q4 2019. And Disney+ gained 86 million subscribers within 13 months of its launch.4
For all of these reasons and more, connected TV advertising is an emerging channel gaining a lot of attention. In fact, eMarketer estimates that US CTV advertising will increase 40% in 2021.5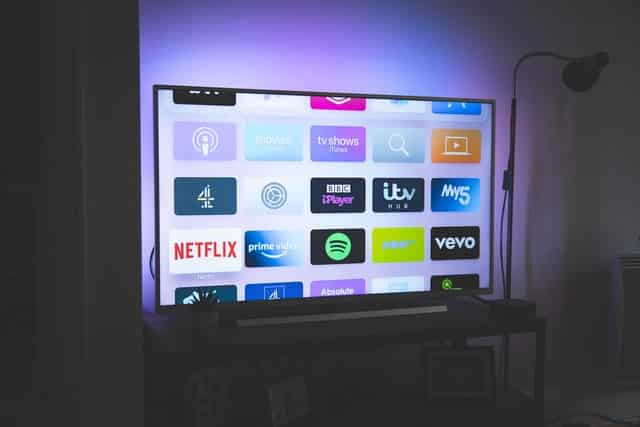 Marketers looking to reach new customers can create a windfall of prospects by expanding beyond traditional channels and outside of walled gardens. CTV is a great option because of its ability to reach cord-cutters and cord-nevers while also providing the measurable performance marketers require today.
Unlike linear TV, connected TV advertising enables precise targeting to ensure ad spend isn't wasted on uninterested audiences. Since most over-the-top (OTT) services (streaming providers like Netflix and Hulu) require users to log in, advertisers can leverage that first-party data to reach those most likely to be interested in their offering. Another benefit of CTV is that it can be attributed through to conversions, just like other programmatic advertising, to show full-funnel results.
Digital Strategy 3: Reach in-store-only customers online with store campaigns
COVID-19 brought more shoppers online than ever before. Perhaps some of your previously store-only customers began shopping with you online during the pandemic. But have you connected the dots between their in-store transactions and their online activities? And what about your customers who never made the transition to your ecommerce site?
With an omnichannel store campaign, advertisers can merge their brick-and-mortar and ecommerce customer data and enrich it with additional intent and behavior data. This then enables them to find their store customers where they're active online and convert them into more frequent customers. That could mean driving customers to the online store or to a brick-and-mortar store, depending on each customer's preferences.
Merging in-store and online data can help brands not only find their store-only customers online, but also build a more complete picture of each customer's shopping journey. With a view of in-store interactions, browsing interests, and in-market intent signals, advertisers can deliver a more relevant experience. This kind of data can also help advertisers better identify and speak to different segments, like loyal shoppers, at-risk and seasonal shoppers, and deal-seekers.
Marketers in our survey are prioritizing this kind of omnichannel effort in 2021, with more than 40% globally focusing on in-store/digital integration.1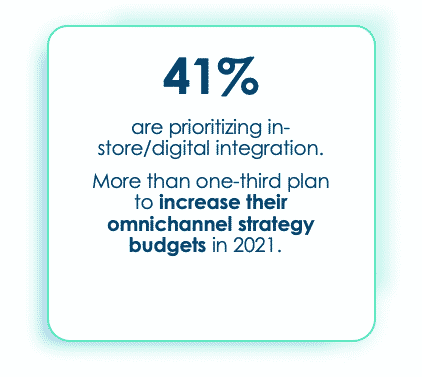 Future-proof your digital marketing plan
The beauty of these strategies? They not only address marketers' needs for relevancy, acquisition, and retention—they also meet the requirements for the future state of digital advertising. That means that they don't rely on third-party cookies, and they deliver ads in brand suitable environments—a winning combination for marketers looking to take their plan and their performance to the next level this year.
For more on marketers' plans, priorities, and challenges, download our State of Digital Advertising 2021 report.

1Source: Criteo COVID-19 Impact on Marketing Survey, Global, October 2020, n=1039.  
2Source: A commissioned study conducted by Forrester Consulting on behalf of Criteo, July-August 2020, North America, n= 115, EMEA, n=109.